COBI students study business and culture during trip to London and Berlin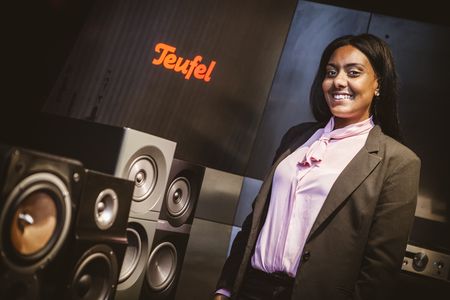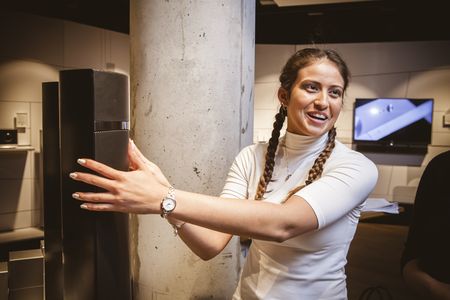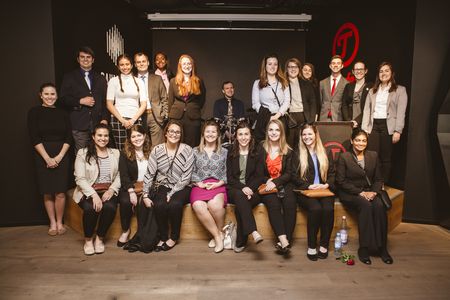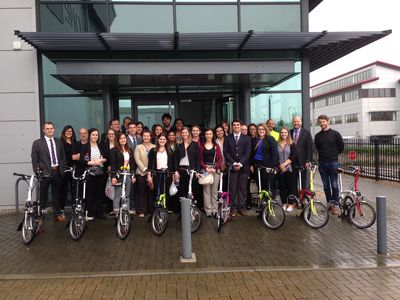 Twenty-one University of Toledo College of Business and Innovation students from a variety of majors travelled with COBI Dean Gary Insch and Dr. Stanford Westjohn at the end of the 2016 spring semester to London and Berlin as part of their semester-long course IBUS 4100/6100 (Study Abroad Program).  The students attended presentations about each country's economy and visited local businesses, and also had time to explore the cities on their own.
"Students had an opportunity to experience life in a foreign culture and learn how businesses in other countries operate," noted Dr. Stanford Westjohn, COBI Associate Professor, Department of Marketing and International Business. "The course looks great on a student's resume and is an excellent opportunity for students to develop a global mindset."
"Our students would typically get a tour and then company managers would give a presentation about their strategies and international competitiveness," Dr. Westjohn said in describing typical corporate visit.  "At Ritter Sport, our students ate chocolate; at Brompton they rode collapsible bikes, and we were on the studio floor during a show at QVC. Our visits were the result of each company's generosity"
Among the companies which students had the chance to explore this spring were:
"We always remember that business functions internationally, existing in a global environment… as does COBI," noted COBI Dean Gary Insch.  "Students gain real world insight into what international business is by visiting several, diverse international enterprises located in these centers of international commerce. It's a fantastic learning experience."
"All of this is very exciting and reflects the interconnectivity of today's global economy," Dean Insch added. "Our faculty and staff take great pride in knowing our graduates are ready to take their place upon the global business stage."
"Without question," Dr. Westjohn said, "the students made memories that will last a lifetime, and this trip opened their eyes to new international opportunities. For some, this could be the only international trip they ever take."
The course is open to all COBI majors. For more information about the course and the trip scheduled for spring, 2017, contact Dr. Thomas Sharkey, Chair, COBI Department of Marketing and International Business at Thomas.Sharkey@utoledo.edu.