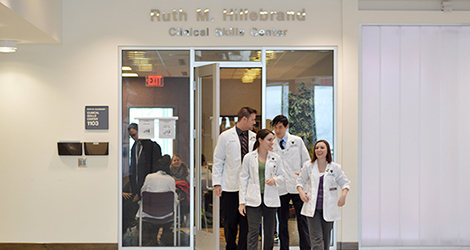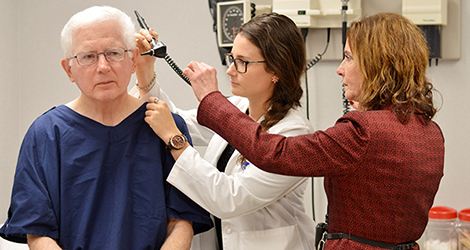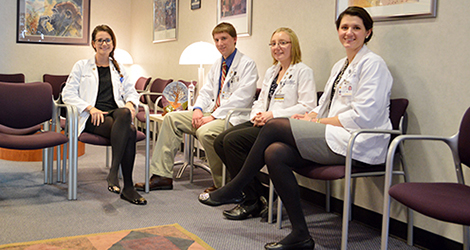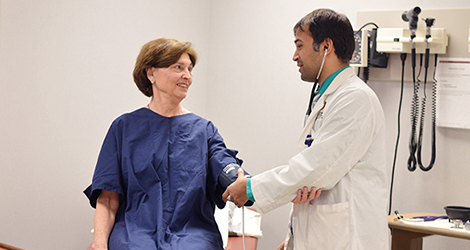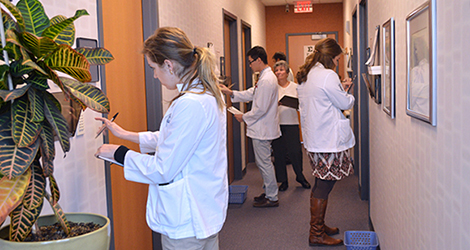 The mission of The Ruth M. Hillebrand Clinical Skills Center at the University of Toledo is to create interactive and formative educational experiences that will provide health care professionals and students a supportive environment in which to hone their interpersonal and empathetic skills, as well as their diagnostic and problem solving techniques.  
Welcome to The Ruth M. Hillebrand Clinical Skills Center
 A nationally recognized facility
The Center utilizes Standardized Patients (or SPs).  A Standardized patient is someone who has been trained to portray, in a consistent, standardized manner, a patient in a medical situation.  They help teach and evaluate students.
This site is designed for visitors who are interested in becoming SPs, students who encounter SPs in the curriculum, and faculty or facilitators who wish to use SPs in their courses or training programs.  
Similarly to other professions and disciplines, the Ruth M. Hillebrand Clinical Skills Center believes healing and results are relationship-driven.  Manners do Matter! 
 "Success in medicine and success in life directly relates to our ability to relate to each other"

Dr. James L. Madera
Chief Executive Officer and Executive Vice President
of the American Medical Association