River Commission Menu
Data
Reports
Planning and Design
Commission on the River

River Commission Facebook Group
Winners of the 2014 UT Student River Photo Contest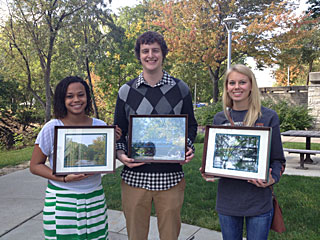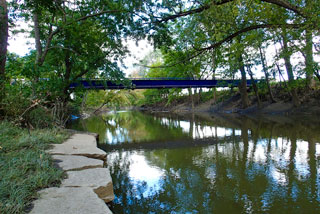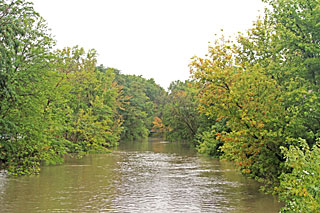 2014 Celebrate Our River Week (September 17th–20th)
Wednesday, September 17th to Friday, September 19th
Video and poster displays in Carlson Library
 
Wednesday, September 17th Noon
Dedication of new sculpture at Bowman Otty (with UT Campus Beautification Committee)
 
Thursday, September 18th Noon
Walking tour of the river restoration project, meet at Law School parking lot
 
Friday, September 19th Noon
Announcement of the 3rd Annual Student River Photography Contest awards (Student River Plaza).  Entries are due on Monday, September 15th. For more information or to submit an entry contact: patrick.lawrence@utoledo.edu 
 
Saturday September 20th 8:00am-Noon
2014 Clean Your Streams Event
UT Main campus, meet at Law School Patio by 8:30am
UT Health Science campus, meet at Collier 1000 by 8:30am
All groups are required to pre-register by September 10th at http://www.partnersforcleanstreams.org/cys-18
Land and Water Magazine Article: Habitat Restoration of the Ottawa River at the University of Toledo, Ohio
Dr Patrick Lawrence authored an article about the Ottawa River in Land and Water Magazine, which details many of our commission's restoration efforts.

Clean Your Streams Informational Poster
Please download, read, and help distribute the informational poster for the upcoming 2014 Clean Your Streams event, which will take place on September 20th.

Commission's 2013 Annual Report Published
Please download and read the 2013 Annual Report, which covers all our major projects and activity in 2013.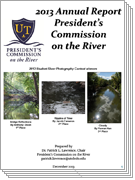 Archived Posts