Department of Neurosciences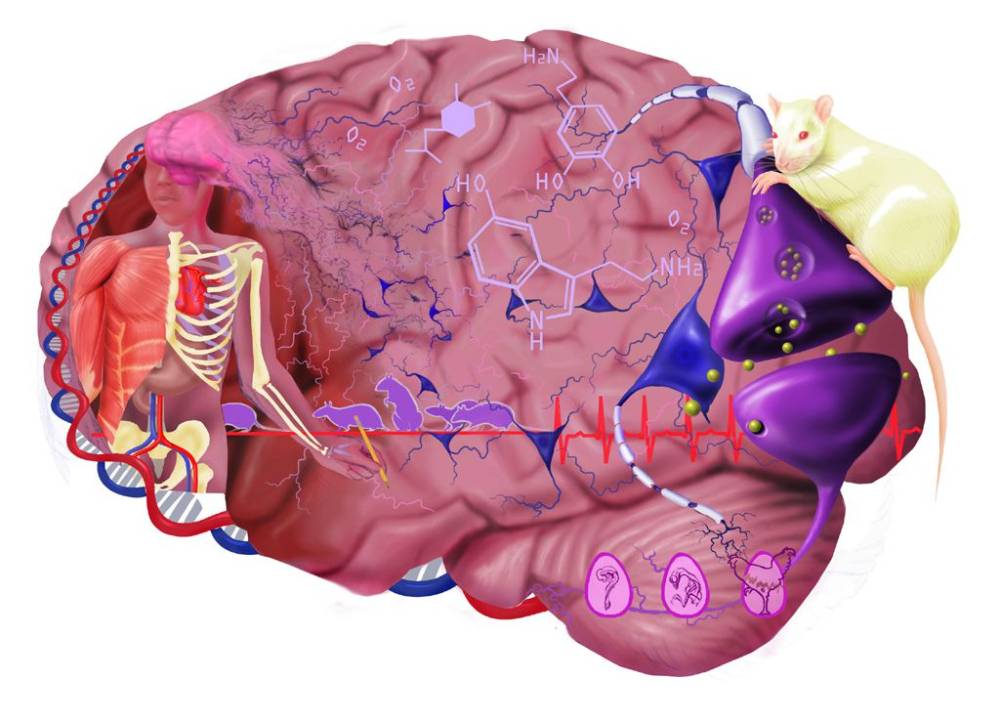 Mission Statement
The Department of Neurosciences at the University of Toledo Health Sciences Campus is highly committed to advancing the state of knowledge of nervous system structure and function through a tripartite mission of innovative research, state-of-the-art teaching methods, and dedicated service to the broader academic and surrounding communities.
---
Welcome from the Chair
Welcome to the Department of Neurosciences! The Department is in an exciting phase of growth and expansion that is building on the present nationally and internationally recognized faculty. Our research mission incorporates molecular, cellular, and systems neuroscience and cuts across the boundaries of traditional departments and disciplines. Our research in neurodevelopment, neurodegeneration, regeneration and repair, sensory function, drug abuse, and MRI tracking of human brain organization comprise just a few of our interests. We employ cutting edge technologies and focus on the solution of fundamentally important problems pertinent to nervous system diseases and processes that can be translated feasibly to clinical issues. We work towards a synergistic interaction between the clinical and basic sciences that prompts unexpected discoveries of causes and novel treatments for the diseased nervous system.
The teaching mission of our Department effectively communicates the current state of knowledge in neuroscience to the medical, graduate, and post-graduate students of the University using innovative methods. We are nationally known for using the most current technologies to teach human anatomy, embryology, and neurobiology to medical and graduate students. We teach critical thinking and problem solving skills and also provide opportunities for the students to excel in the laboratory and develop as life-long learners. Faculty participate in our Neurosciences and Neurological Disorders (NND) training track which awards both Ph.D. and M.S. degrees. We also train students towards the M.D./Ph.D and M.D./ M.S.B.S. joint degrees.
Leadership service is also a focus of the Department's efforts. Our faculty routinely and proudly provide service to national and international scientific committees and organizations. Efforts are underway for strengthening and promoting neuroscience across the University and the surrounding communities in northwest Ohio by enhancing the understanding and appreciation of neuroscience through educational and research opportunities. We also coordinate the Human Body Donation Program at the University of Toledo College of Medicine.
In general, the Department of Neurosciences emphasizes excellence and innovation and provides an atmosphere where faculty, students, and staff contribute cohesively in a collegial, supportive, and dynamic environment.
Welcome to our website and we hope to share our excitement with you!
Nicolas Chiaia, Ph.D
Professor and Interim Chair