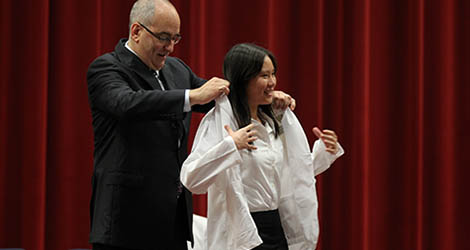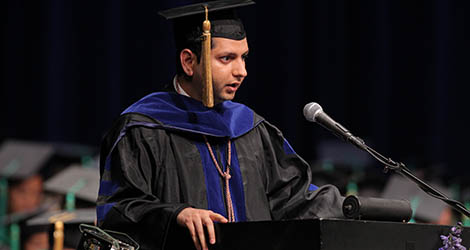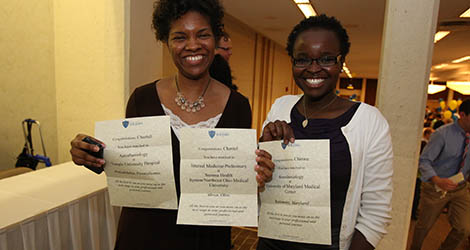 Our mission is to improve the human condition. We do this by providing world-class education for you (the next generation of physicians and scientists), by creating new knowledge that is translated into cutting-edge clinical practice, and by providing the highest level of professionalism and compassion as we deliver university-quality health care.
Admission information
About Us
College of Medicine Policies
Admitted Student
Welcome from Associate Dean of Medical School Admissions
Iman Mohamed, MD, MRCP (UK), FACP, MPH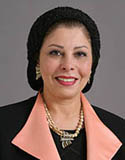 My years at medical school were the best years of my life. The hours were long, the books we had to study from were massive and the feeling of not knowing enough kept us awake many nights. But through that process we were changed from inexperienced, naive college students to mature young professionals who understood and valued the gift of being able to take care of another fellow human being.  
At The University of Toledo College of Medicine, the Admission Committee selects only the best young men and women from diverse backgrounds, each bringing their special talents to a class that after four years of hard work both in the classroom and on the wards, will emerge on graduation day as fine physicians. They will be armed with their acquired skills and compassion as well as their interest in new knowledge, help improve the human condition.
College of Medicine Admissions