Welcome to the Stranahan Arboretum!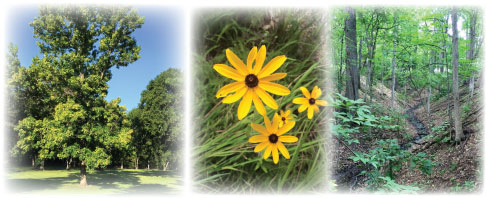 About
An exquisite collection of rare and local trees, shrubs and grasses.
Free to the public, We have expanded our hours for spring. Monday, Tuesday, and Wednesday hours are 8:00 am to 3:00 pm. Thursday hours are from 8:00 to 1:00. Additional hours are subject to change due to weather or other unforeseeable conditions. Please check our Facebook page regularly for additional hours.

 Mission
Our mission is to understand the contributions of plants, particularly trees, to urban landscape ecology and other earth science-related issues and to educate the public concerning the nature of our cultivated and native plant life in Northwest Ohio. Urban Landscape Ecology is the study of human interaction with the environment.
Description
The University of Toledo's Stranahan Arboretum is a 47-acre site, about a 10 minute drive from the main campus, that consists of cultivated ornamental trees, rolling lawns, natural woods, ponds, wetlands and prairie. It serves as one of the Department of Environmental Science's field sites for environmental education and research. Both graduate and undergraduate courses in ecology and geology use the Arboretum as an outdoor laboratory. It also hosts a number of educational programs for area school students (K-12) throughout the year.
Director:
Dr. Daryl Dwyer
419.530.2661
or
419.841.1007
daryl.dwyer@utoledo.edu
For more information please contact:
Pamela Struffolino
419-530-8366 or
419.841.1007
pamela.struffolino@utoledo.edu

The Stranahan Arboretum is now on Facebook