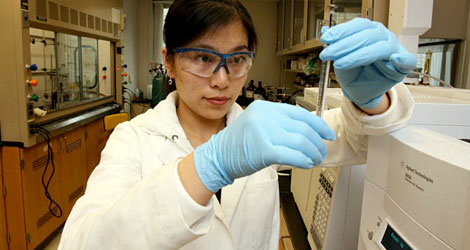 Fostering the advancement of science, mathematics and technology locally, regionally, and globally; and serving as a transformative force within a diverse, interdisciplinary, and collaborative educational environment for improving our world through science and mathematics.
Welcome
Resources & links
Contact Us
Main Campus
Wolfe Hall
Room 2246
Mail Stop 620
Phone:419.530.7840
webmaster@utoledo.edu

UT Physicists' work selected as editor's choice in Physical Review Applied and highlighted by APS.
May 15, 2014 - Dr. Victor Karpov's paper on Electrostatic Theory of Metal Whiskers was selected as the Editor's Choice in the journal Physical Review Applied. Learn more.  "Image courtesy of NASA Electronic Parts and Packaging (NEPP) Program  http://nepp.nasa.gov/whisker."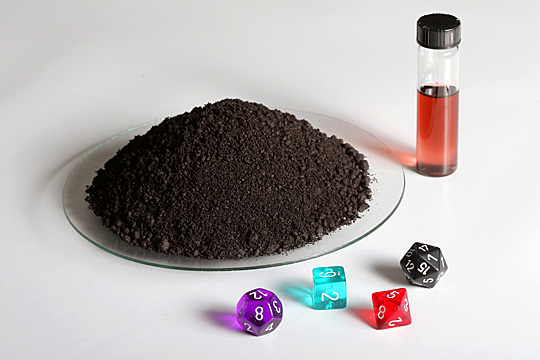 UT Scientists' work on nanoparticles published in Nature
September 18, 2013- Dr. Terry Bigioni and his team were able to create about 140 grams, shown above, of the stable silver nanoparticle, which is many times greater than typical production amounts. The dice represent the various shapes the atoms comprising the nanoparticle take as they create an interlaced cage, ensuring the stability of the nanoparticles. Learn more
 Statistics Consulting
The Department of Mathematics and Statistics now offers statistics consulting through The Statistical Consulting Service.  Learn more here.