/nsm/chemistry/
Chemistry Menu
/nsm/chemistry/
Resources
Contact Us
Main Campus
Bowman-Oddy Laboratories
Room: BO 2022
Mail Stop: 602
Phone: 419.530.2100
Fax: 419.530.4033
utchem@utoledo.edu
Faculty
Faculty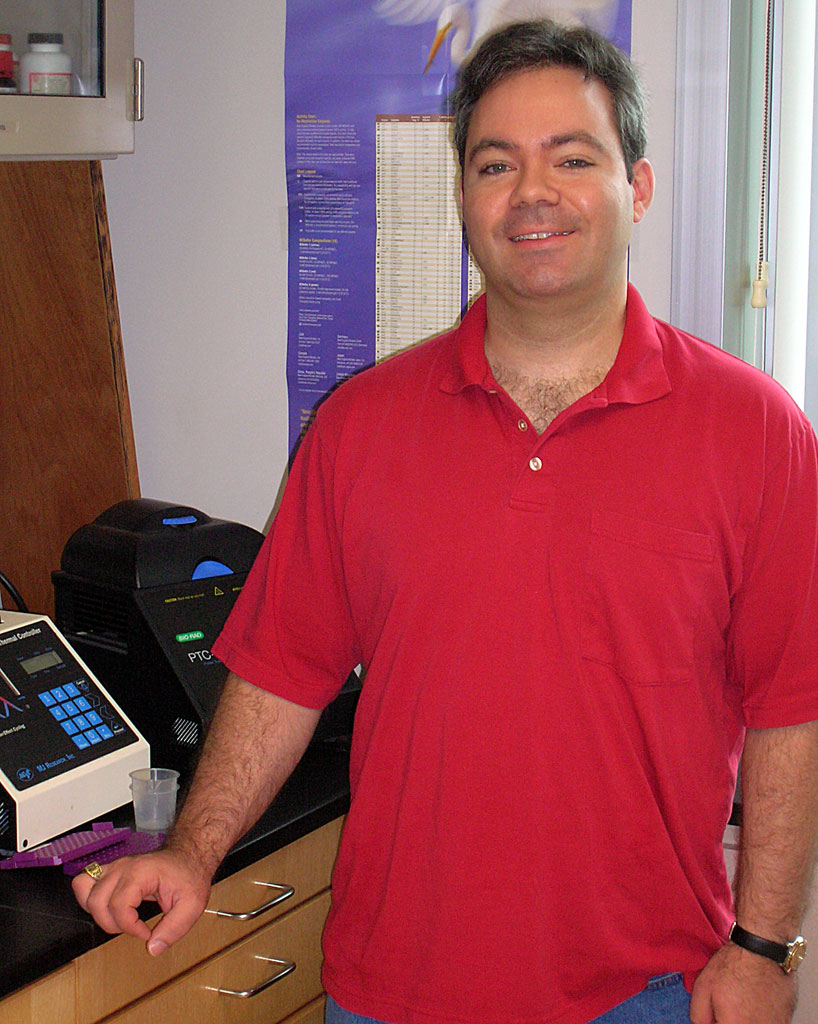 John J. Bellizzi
Assistant Professor
Email: john.bellizzi@utoledo.edu
Office: WO 3205B
Phone: (419) 530-5926
Fax: (419) 530-4033
Professional Background:
B.S. 1994: Massachusetts Institute of Technology
M.S. 1996: Cornell University
Ph.D. 2000: Cornell University
Postdoctoral Fellow: Harvard University  
Group Page
Publications
Research Synopsis:
My laboratory uses macromolecular X-ray crystallography and the tools of biochemistry and molecular biology to study the structures and mechanisms of proteins with interesting biological functions.  A primary area of interest is the circadian oscillator, an intrinsic biological timing mechanism which regulates diverse aspects of physiology and behavior by anticipating the periodic environmental changes caused by the 24-hour cycle of the earth's rotation.  We are interested in determining the atomic-resolution structures of the protein complexes which make up these molecular clocks to understand the biochemical mechanisms that allow them to (1) maintain a robust 24-hour period, (2) synchronize to environmental cues such as light and food, and (3) generate biological outputs.