How the University Teaching Center helps faculty incorporate technology in the classroom. 
                   
TechTalks include presentations, discussions and workshops focused on techniques and technologies for teaching. Learn more.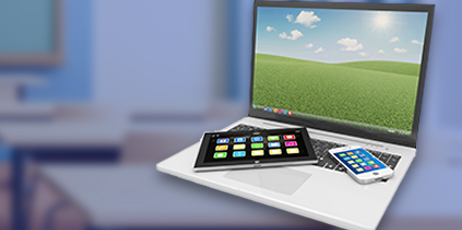 Learn how to use technology in your classroom from Echo 360 lecture capture, green screen studio, clickers and more. 
Learn more.
Weekly series of 20-minute presentations
on a variety of topics. Open to all faculty. Learn more.
Student Observers serve as an excellent resource to faculty members by providing valuable feedback to supplement student evaluations and peer reviews. Learn more.
Carlson Library teaching resources from articles and books to DVD and more.
Learn more.
Check out these educational apps and peer reviews. Submit an educational App that you'd recommend. Learn more.
 

Resources

Faculty Session: Designing a Copyright Compliant Course


Facilitator: Llewellyn Gibbons, Professor of Law
February 19 | 9:00 – 10:30 am | Driscoll Alumni Center, Schmakel Room, 2nd Floor

This program will cover the basics of copyright law as it relates to course design. There will be a discussion of the use of copyrighted materials for both face-to-face and distance learning instruction. The session will also provide an overview of copyright fair use, the Technology, Education and Copyright Harmonization Act of 2002 (TEACH Act), and Creative Commons/Open-source materials and licensing.

---

ADDITIONAL TRAINING SESSION TOPICS:

Action Research
The Flipped Classroom
Active Learning and Technology

 

 

Syllabus Development Resources


 

Learning Ventures Training Schedule and Registration: 

Learning ventures will be offering a series of opportunities during the spring semester focused on course design. Information about the specific content and dates for these sessions can be found on the 

Learning Ventures webpage

.