Now in the high-traffic area off of the Student Union's main entrance, the Student Food Pantry is located in room 2504, across from the Commuter Lounge, offering students convenient access to donated meals and snacks.
Our mission
to provide temporary food aid for enrolled University of Toledo students who are in need. Our goals are to:
Create a sustainable resource for students to temporarily help meet food needs of students on campus
To provide students with additional resources to assist them in accessing services in the area
To involve additional resources and community partners to assure the sustainability of the pantry
Eligibility
All current UT student are eligible to use the student food pantry. Please visit our eligibility page for additional information
NEW OPERATION HOURS
MONDAY - FRIDAY: 8 A.M. - 5 P.M.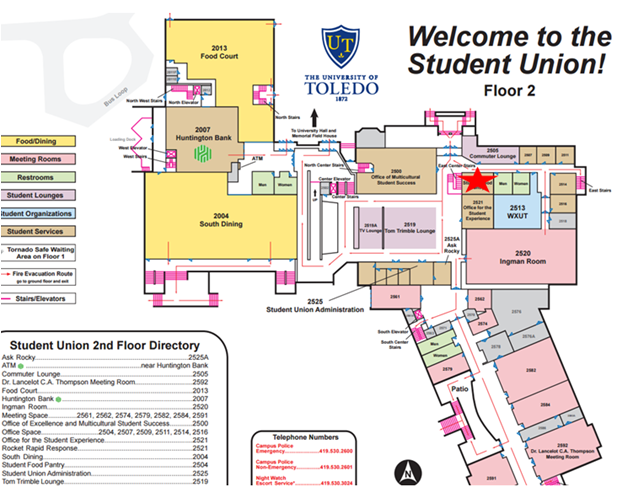 *Note: Some content has been adapted from our friends & partners at Eastern Michigan University's Swoops Food Pantry*