Alumni Events
Blaze Pizza Party
Scholarship fundraiser
Friday, Oct. 6, 2023 from 2-9 p.m.
Blaze Pizza
3332 W. Central Avenue Toledo, OH 43606
419.463.9274
 
Enjoy delicious, made-to-order pizza to support the College of Arts and Letters (CAL) Alumni Affiliate Scholarship Fund. On Oct. 6 (2-9 p.m.), order from Blaze Pizza and a portion of the sale will benefit scholarships for CAL students.
Valid for dine-in, carry-out, delivery and curbside. Present the flyer for in-person purchases. Use the coupon code 1183A when ordering online or through the Blaze Pizza App.
Visit the UToledo Alumni Association website to download the flyer and to RSVP your plan to participate.
---
CAL 2023 HOMECOMING Highlights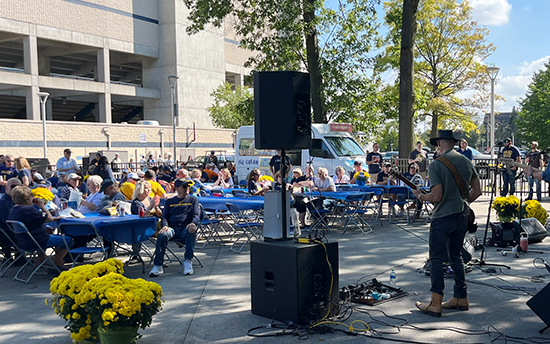 Tailgate - CAL/NSM
For Homecoming 2023, the UToledo colleges of Arts and Letters (CAL) and Natural Sciences and Mathematics (NSM) enjoy a joint tailgate party before the Rocket football game.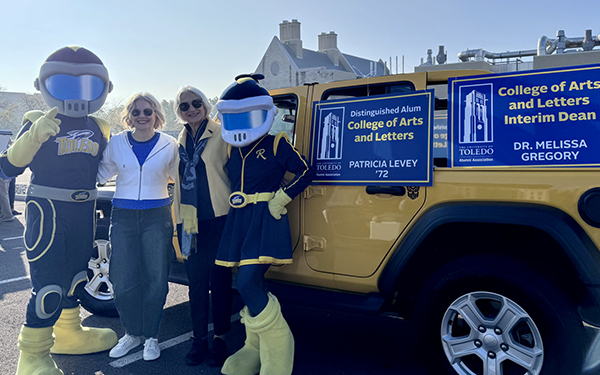 Homecoming Parade
Rocket mascots Rocky and Rocksy join CAL Interim Dean Melissa Gregory and 2023 CAL Outstanding Alumna Patricia Levey for a quick photo in the staging area before the Homecoming Parade.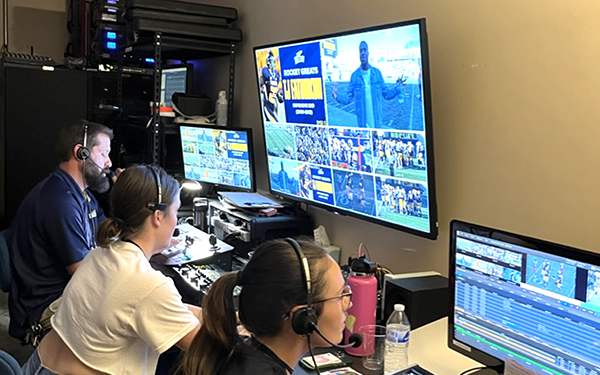 Televising the Big Game
UToledo students in the Department of Communication run the control room during the televised Homecoming football game during which the Rockets beat Northern Illinois.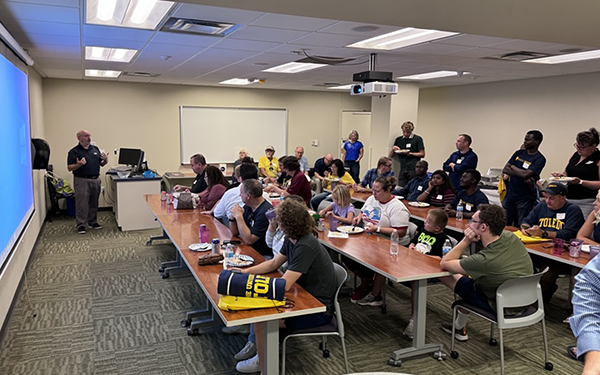 The Department of Geography and Planning (GEPL) Celebrated its 60th Anniversary Homecoming weekend with an Open House. More than 50 alumni turned out to enjoy a celebration of their days at their alma mater.
Click the link below to see a YouTube video of photos submitted by Geography and Planning alumni for the event. Are you in there?
---
More College of Arts and Letters Events