CAL Events Help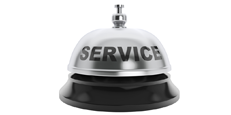 If you're trying to get to an event presented by the UToledo College of Arts and Letters,  you've come to the right place! Below are some links and information to help you quickly get the information you're looking for.
FREQUENTLY ASKED QUESTIONS
This link will take you a listing of major events presented by the College or its departments. It lists many upcoming events in chronological order, depending on what's available. Each event in the list provides the date and name of the event. Click on individual events for greater detail about that particular event. Details will include date, time and venue plus admission information. It may also include additional information such as program information for concerts or a description or synopsis for plays and films, plus links to other kinds of helpful background information. 
The link above is the University's directions and maps page. It provides maps, virtual tours and driving directions to all UToledo campuses. It can also answer many of your questions about parking as well.
Most of our events are held in venues are on the main campus of the University of Toledo. However the Center for the Visual Arts (home to our Department of Art) is near downtown Toledo and is located next to the Toledo Museum of Art. 
Where to park depends on the venue. Our most common venues are listed below. For venues not listed, check with that venue or review the parking information provided in the event information. On campus parking generally requires payment, unless the event has publicized that parking is free for that event. For parking info and payment, visit ParkUToledo.com.
PARKING POLICY

 
GUEST/VISITOR PARKING 
All visitors to the UToledo campus, traveling by car/personal vehicle, are required to pay for parking. EXCEPTIONS will be noted on the online calendar on the event itself.
Spaces are based on an hourly rate.
Visitors can purchase parking through ParkUToledo.

 

Guests/visitors may park in any "A" or "C" spaces.
Handicap spaces, marked with blue lines and signage, are available in all lots. Handicapped parking identification is required.
PAYMENT OPTIONS 
Visit ParkUToledo.com.
Payments can be made from your smartphone using the

ParkMobile

app.

Payments can also be made at available kiosks with cash or a credit card. Pay stations are located in Parking Areas 11, 12 and 13. Stand-alone meters are located in Area 18. See maps.
PARKING FOR CAL EVENTS
PARKING FOR EVENTS IN THE CENTER FOR PERFORMING ARTS (CPA) - Parking is in Area 12 and is NOT free. Handicapped parking is also available in this lot only for those vehicles displaying the proper permit. Where is the CPA?
PARKING FOR EVENTS IN THE CENTER FOR THE VISUAL ARTS (CVA) - Parking is in Lot #3 and is NOT free. Lot #3 is to the east of the CVA. Handicapped parking is also available in this lot only for those vehicles displaying the proper permit. Where is the CVA?
PARKING FOR EVENTS IN DOERMANN THEATRE - The closest parking is in Area 13 and the parking lots east of University Hall, just off University Hills Blvd. There are also parking/drop-off areas in front of University Hall on Bancroft. Parking in these areas is NOT free.  Handicapped parking is also available in this lot only for those vehicles displaying the proper permit. Where is Doermann Theatre?
Where is the UToledo Center for Performing Arts Box Office located? 
The Box Office is located in the Center for Performing Arts, 1910 W Rocket Drive, on UToledo's main campus. The CPA is on the west side of main campus and can be easily reached by taking the West Entrance into campus off of Secor Road. Metered parking is available 24/7 in Area 12, the lot across the street from the building. Pay at the nearby kiosk. Free parking in this lot is available only during certain events otherwise payment is required. Check the event's details to be sure. Handicapped parking is also available in this lot only for those vehicles displaying the proper permit.
CPA Box Office Phone: 419.530.ARTS (2787)
Where is Doermann Theatre?
Doermann Theatre is located on the third floor of University Hall on the main campus of the University of Toledo. It is accessible from the Bancroft entrance to the building. Doermann is handicapped accessible and there is a drop off area at the Bancroft entrance. Nearest parking is west of University Hall in Area 13 and the adjacent parking area.
What are the Box Office hours?
The UToledoCenter for Performing Arts Box Office is open during each fall and spring semester. 
The Box Office is generally open within an hour of performances. Additional hours of operation may be added. Please call ahead to check.
*Hours subject to change, please call ahead 419.530.ARTS (2787).  Tickets for many events, (if there is a charge for tickets) can be purchased at the door or online at https://utoledo.tix.com/. 
---
How much are tickets?
Many events are free. If there is a charge, tickets will be available on Tix.com.
---
What discounts are available?
Group Discounts
When you purchase any 10 tickets or more in a single order, you automatically save 15% off the price of those tickets purchased separately. This discount is available online, by phone or at the Box Office. 
Weekday Matinees for Schools and Community Groups
For some productions, we offer a daytime matinee performance. Daytime matinee show times are in the mornings and most performances are about 2 hours. These performances offer special incentive pricing. Contact the Theatre/Box Office Manager Christopher Montpetit for details.
Please reserve seats as soon as possible! The number in your group can be revised as the show date draws near. Seats can be reserved by calling Christopher Montpetit at 419.530.4776 or by email at Christopher.Montpetit@utoledo.edu. Payment is due by the time of the performance. Please provide a credit card or a single check from the school (or teacher) - not cash and/or a group of checks from students. Thank you.
*Weekday Matinees are for school groups and community organizations only, not individuals or for commercial resale. Weekday Matinee pricing does not apply to Sunday matinee performances. 
How do I buy a ticket?
Tickets for all of our ticketed events are available at the Box Office, by phone (419.530.ARTS (2787) or go online to http://utoledo.TIX.com. 
Complimentary or "comp" tickets are available to UToledo Theatre and Film Department majors, members of a production's cast and crew, and some UToledo faculty and staff. Visit the comp ticket webpage for more information about how to obtain your comp ticket.
Is there a cutoff time for online ticket sales?
Yes. The cut-off is generally 2 and a half hours prior to showtime.
What forms of payment do you accept?
We accept:
Cash
Check (for school matinees only)
Credit Card (Visa, MasterCard, Discover, American Express)
UToledoRocket Card (in person at the Box Office only) 
Can I reserve a seat and pay later?
No. We do not allow reservations for individual seats without payment. We take reservations only for groups. Please contact the theatre manager, Christopher Montpetit. 
What is Will Call?
When you purchase a ticket you have the option of taking it with you or having it set aside for you at Will Call. When you come to the performance, give your name to the usher and they will give you the tickets you bought. There is no extra fee for this service. If you buy tickets online, your tickets will automatically be placed at Will Call.
Can I have tickets mailed to me?
No. Tickets purchased in advance online or by phone will be placed at Will Call for easy pick up on the date of the performance.
I had problems with my online purchase. Who do I contact for help?
Christopher Montpetit
Theatre Manager
419.530.4776
Christopher.Montpetit@utoledo.edu