Geography Colloquium Series 
The Department of Geography & Planning Hosts a Bi-Weekly Colloquium Series. The series features presentations by geography professionals on their research. Colloquium topics include environmental, transportation, cultural, and economic geography.
The Colloquium Series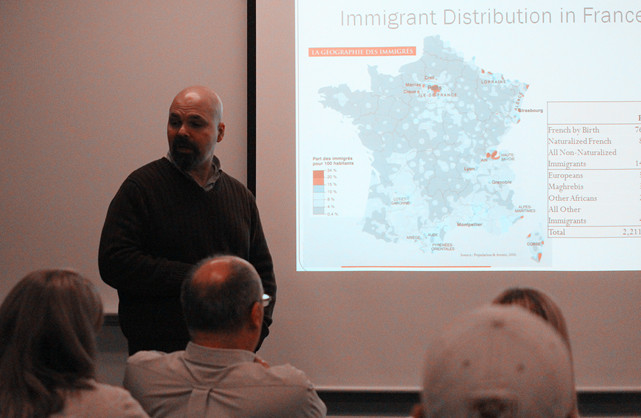 Exposes geography students to research methodology through example
Introduces the students to our local geospatial professionals
Illustrates the diverse career potentials a degree in spatial sciences merits
Encourages discussion through a question and answer session on the presentation.
Graduate students are strongly encouraged to attend!
SPRING 2016 Colloquium Schedule 

*Note: Meets at 2:00 p.m. in Synder Memorial 3066. 

Fall 2016 Colloquium Schedule download

---
 

 

Dr. Fahui Wang visited our department on Sep. 23, 2016. His presentation topic is "The Matter of Geography (GIS) in Health Studies".
---
 

 

Xi Li made a presentation on Sep. 9, 2016.
---