Kevin Czajkowski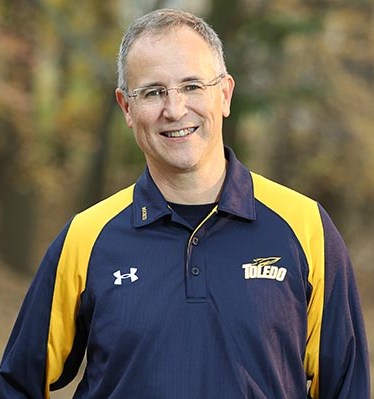 Professor
Director, SISS Ph.D Program
Director, GIS Certificate Program
Director of SATELLITES Program (Students and Teachers Exploring Local Landscapes to Interpret the Earth From Space)
Office SM 3034
Phone 419.530.4274
Email kevin.czajkowski@utoledo.edu
EDUCATION
Ph.D. University of Michigan, 1995 – Atmospheric Sciences
B.S.  State University of New York at Oneonta, summa cum laude, 1989 – Meteorology
RESEARCH INTERESTS
Dr. C's research interests are diverse and all revolve around geospatial technologies.
Dr. C uses GIS and remote sensing technologies to assess sources of non-point source pollution in the Maumee River Watershed and Lake Erie through the Maumee River GIS and the Lake Erie Center. We develop land cover classifications using remote sensing linking that to wetlands in the watershed (Lake Erie Center Sensor Project).
Dr. C uses remote sensing and GIS to investigate the potential health hazards due to the application of biosolids to agricultural fields. 
Dr. C investigates the impact of land cover on surface temperature and the energy budget. He engages K-12 teachers and students through the SATELLITES Program which utilizes surface temperature observations through GLOBE. He also engages in the education programs: ESSEA and LEADERS. 
COURSES TAUGHT
GEPL 4540/5540 - Weather and Climate
GEPL 4650/5650 - Physical Geography
GEPL 4490/5490 - Remote Sensing of the Environment
GEPL 4500/5500 - Digital Image Analysis
GEPL 4910/5910 - GIS Applications in the Lake Erie Region
GEPL 5910 - Remote Sensing Seminar for Teachers
GEPL 6910 - Global Change and Remote Sensing Teacher Seminar
GEPL 6200 - Earth System Science for Teachers
SISS  7020 - Geographic Information Science in SISS