Maryse and Ramzy Mikhail Memorial Lecture
The 18th Annual Maryse and Ramzy Mikhail Memorial Lecture will be given by poet and activist, Dr. Mohja Kahf.  The title of her reading is "I Want Milk, I Want Honey: An Afternoon of Poetry with Mohja Kahf."

Please join us at 3:00 on Sunday November 4th in the Law Auditorium at The University of Toledo for what we know will be another outstanding event in this lecture series.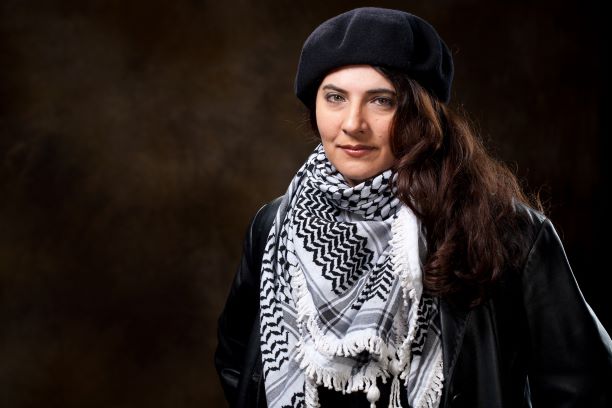 Mohja Kahf - Photo by Russell Cothren, courtesy of University of Arkansas Relations
Mohja Kahf is a professor of comparative literature and Middle East studies at the University of Arkansas, where she has taught since 1995. Kahf's book Hagar Poems was described by Booklist (2016) as "Forthright and fearless poetry. Kahf brilliantly transposes the disorienting experience of life in the U.S. for many immigrant and marginalized women with the rich history of the Abrahamic religions." Professor Kahf has won numerous awards for her work including a Pushcart Prize for her essay, "The Caul of Inshallah."  In 2017, her novel The Girl in the Tangerine Scarf, was chosen for the 2017 One Book Project by Indiana University East.  
The Mikhail Endowment Fund was originally established through a donation from the Mikhail family to honor the work and contributions of Maryse Mikhail and her involvement in educational, philanthropic and interfaith organizations.   The main purpose of the fund is to support an annual lecture dealing with Arab culture, history, politics, economics, and other aspects of life in the Middle East including issues of peace and justice.  More information about the Lecture Series is available at mikhaillecture.wordpress.com.