WELCOME TO THE DEPARTMENT OF PSYCHOLOGY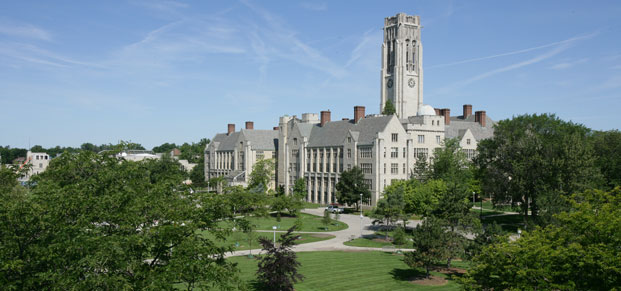 The Department of Psychology at the University of Toledo is composed of eighteen full-time faculty members, over 40 Ph.D. graduate students, and over 500 undergraduate students majoring in psychology. The goal of the department is to promote excellence in research and scholarship through the development and dissemination of scientific knowledge through undergraduate and graduate programs.
For our undergraduate students, we offer a wide array of courses, chances for hands-on research and teaching experience, and opportunities to learn about clinical practice. Our mission at the undergraduate level is to provide students with rigorous training in the field of Psychology by presenting historical and contemporary research on human and animal behavior. Students in Psychology courses learn to think logically and critically about human behavior and to relate psychological principles to everyday living.
At the graduate level, our department features an APA-accredited Clinical Psychology Ph.D. program, as well as an Experimental Ph.D. program that offers specializations in Social Psychology, Developmental Psychology, Cognitive Psychology, and Psychobiology and Learning. Across both programs, the goal is to provide superior training in psychological research methods, statistical procedures, and psychological theory, with additional training in the science and empirically-supported practice of clinical psychology provided to clinical students. In addition, an emphasis is placed on the application of research to clinically-relevant problems and behaviors.
We invite you to explore our website and discover all of the exciting opportunities for both undergraduate and graduate students in our department. Please click on the links at the top and left-hand side of this page to learn more about our undergraduate and graduate programs in psychology, the faculty in our department, and the innovative research currently being conducted.
Check us out on Twitter!
Are you interested in supporting the University of Toledo Psychology Department? Please consider making a donation to the Psychology Progress Fund through the University of Toledo Foundation.
Scholarships are available for ongoing majors in the University of Toledo Department of Psychology. Additional information on these opportunities is provided on our undergraduate program webpage.