Graduate Study in Experimental Psychology
Why Pursue Graduate Study in Experimental Psychology at the university of toledo?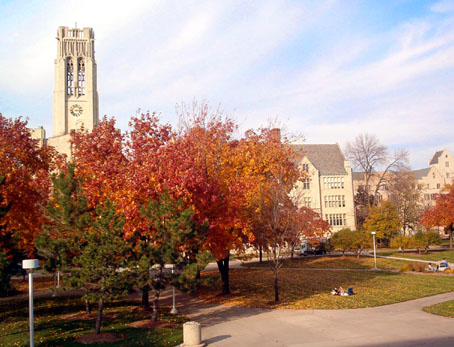 The Ph.D. concentration in experimental psychology offers a course of study preparing graduate students for careers in academic and research settings, in addition to a variety of non-academic settings. Within the experimental area, students can work with faculty members whose interests include social psychology, cognitive psychology, developmental psychology, and psychobiology and learning. Faculty and graduate students carry out research on such diverse topics as stereotypes and prejudice, romantic relationships, medical decision-making, social comparison, the formation of affect, personality, cognitive processes in infants and young children, comparative differences in hearing processes, the effects of effort and secondary reinforcement on learning, and cerebral lateralization of perceptual, motor, and cognitive functions. 
As the field of psychology has matured, the boundaries between its various subdisciplines (e.g., clinical, cognitive, developmental, social) have grown increasingly permeable: clinical, developmental, and social psychologists use cognitive theories; cognitive psychologists address clinical and developmental issues; and all domains of psychology draw upon neuroscience research. Accordingly, in addition to the traditional areas of psychology represented in our program, the Experimental Psychology Doctoral Program at the University of Toledo is organized along a number of different integrative thematic areas.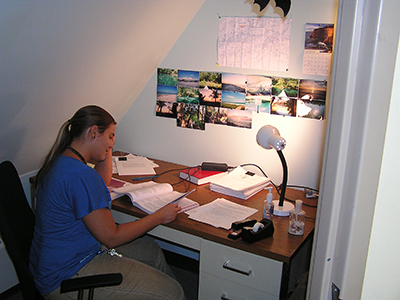 Although our experimental students work with their advisors in a particular area of psychology, our graduate curriculum is designed to feature a strong interdisciplinary focus. This provides our graduate students with two specific advantages: (i) it allows our students to increase their research productivity (and hence their chances of landing good jobs) by providing ready opportunities to collaborate with multiple faculty on various research projects during their time in our program, and (ii) it provides a broad background in all areas of psychology that helps our students enter the job market with the competitive advantage of being able to teach courses in multiple topic areas of psychology.
Our graduate program is also characterized by a number of other valuable features:
Our graduate students typically receive at least four full years of financial support.
Our graduate students get the opportunity to teach a section of Introductory Psychology on their own, providing crucial hands-on teaching experience that prepares our graduates for their first years as faculty.
Access to Experimental and Clinical Psychology faculty members with diverse and productive programs of research.
Our graduate students have opportunities to take advantage of the faculty and resources of the University of Toledo's College of Medicine.
Over the past twenty years, every single graduate of our Experimental Psychology program has succeeded in finding suitable employment in an appropriate setting.  The majority have taken jobs as professors in colleges and universities across the nation, and a few have ended up with research positions in the private sector.