lab members
director
Dr. Peter Mezo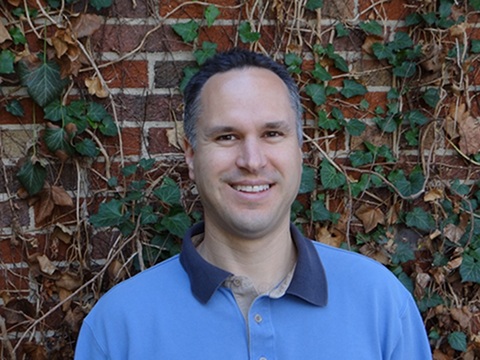 For more information on Dr. Peter Mezo, please navigate here.
Graduate Student Researchers
Kelsey pritchard, m.a.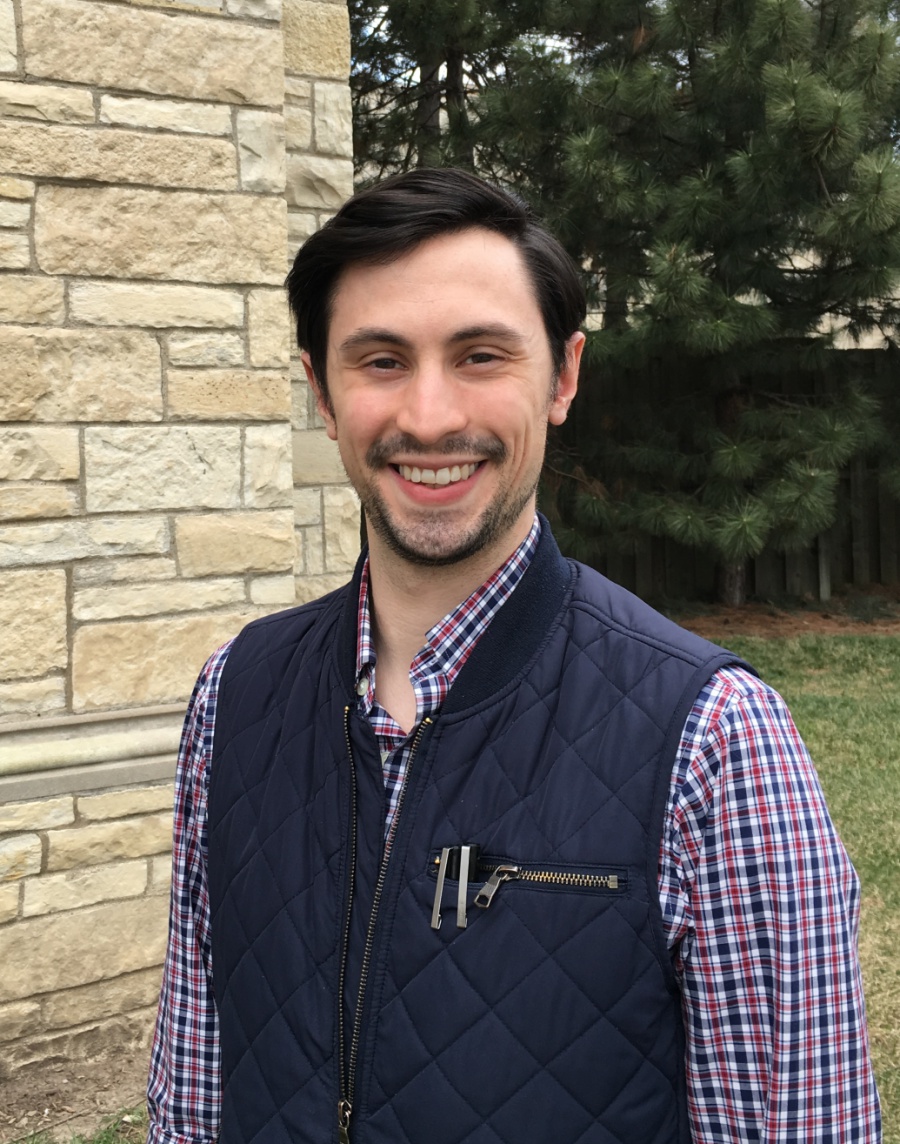 Kelsey earned his Bachelor's degree in Psychology from The Ohio State University in 2013, and his Master's degree in Clinical Psychology from Cleveland State University in 2016. Prior to joining the ARC Lab, Kelsey successfully defended his Master's thesis titled "An Interpersonal Model of Depression: A Psychophysiological Perspective," and completed a practicum placement at the Cuyahoga County Court of Common Pleas Psychiatric Clinic.
Kelsey's primary research interests focus on the role of the autonomic nervous system in the onset and maintenance of depression and stress. His research also aims to understand how interpersonal behaviors influence social support in those with depression and anxiety. Broadly speaking, he is interested in understanding how these behavioral and psychophysiological processes function in the context of emotion regulation.
hannah herc, msC

Hannah earned her Bachelor's degree in Psychology from Kent State University in 2014, and her Master's degree in Mental Health Research from The University of Nottingham (U.K.) in 2016. Prior to joining the ARC Lab, Hannah worked as a Psychology Research Lab Manager at Kent State University (2014-2015) and most recently as a Behavioral Health Counselor at both the Psychiatric Intensive Care Unit at St. Clare's Behavioral Health Hospital and for Comprehensive Behavioral Healthcare Group Homes (2016-2017), located in New Jersey.
Hannah's primary research interests focus on alternative coping mechanisms for emotion regulation disorders, with an emphasis on mindfulness, mindful awareness, and self-regulation.
Justin Leiter-Mcbeth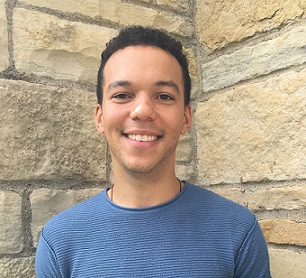 Justin earned his Bachelor's degree in Psychology from Kent State University in 2016. Prior to joining the ARC Lab, Justin volunteered in multiple labs at Kent State, worked as a neurofeedback technician, and was employed as a research specialist through Western Psychiatric Institute and Clinic in Pittsburgh, Pennsylvania.
Justin's primary research interests focus on emotion regulation, mindfulness, and physiology. He also hopes to create a better understanding of how visceral signals affect psychopathology.
Jason Liou
Jason earned his Bachelor's degree in Computer Information System at Cal Poly Pomona in 2005, and his Post Baccalaureate Certificate in Pre-Clinical Psychology from Northwestern University in 2018. Prior to joining the ARC Lab, Jason worked as a Research Assistant in the Child and Adolescent Mood Lab (2017 - 2019) and the Northwestern University Visual Thinking Lab (2016 - 2018). Jason also Interned for the Rush Neuro-Behavioral Center (2017 - 2018) in Skokie, IL and volunteered for the City of Hope National Medical Centre (2018) in Duarte, CA.
Jason's primary research interest focus is on the mechanisms of change relating to suicidal ideation, suicidal behavior, stress, and depression.
More Information
research assistants
kelsey fairchild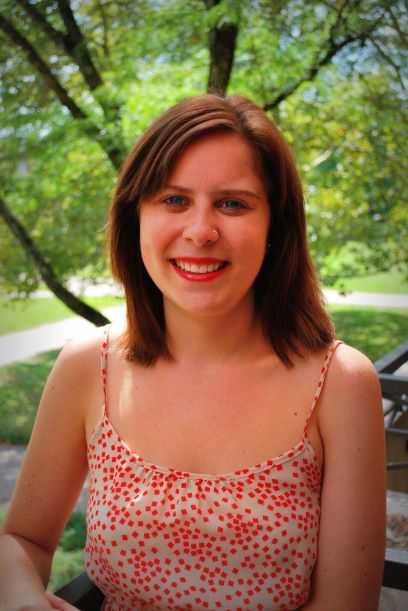 Kelsey earned her Bachelor's degree in Psychology and Biology from Capital University in 2016. Prior to joining the ARC Lab, Kelsey worked for Ramapo for Children, a non-profit organization, as a program coordinator for the Staff-Assistant Experience Program. Her role included implementing daily structures for the residential transition-to-independence program designed to assist young adults with social, emotional, or learning challenges.
Kelsey's time at Ramapo for Children inspired her research interests in the effectiveness of learned cognitive-behavioral coping skills for individuals with co-occurring diagnosis of developmental disabilities and mental health issues. Kelsey plans to pursue a Master's degree in Clinical Psychology this year. 
KAYLYNN FRANTZ
Kaylynn is a second-year and majoring in Psychology. Kaylynn joined the ARC Lab to be more involved in the psychology community at the University of Toledo and to explore the field of psychology outside of the classroom. She would like to combine her passion for sports and helping others to one day become a Sports Psychologist. 
Sarah Herr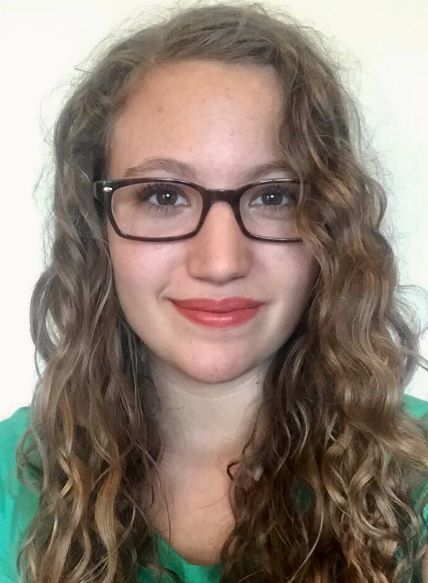 Sarah is currently a sophomore and pursuing her Bachelor's in Psychology. Sarah's research interests pertain to self-regulation and behaviorism in the context of treating Autism and other developmental disorders. She is currently employed as an ABA (Applied Behavior Analysis) Technician. In the future, she aims to complete her Ph.D. as a BCBA (Board Certified Behavior Analysis) and to work with children with Autism. 
kellyann navarre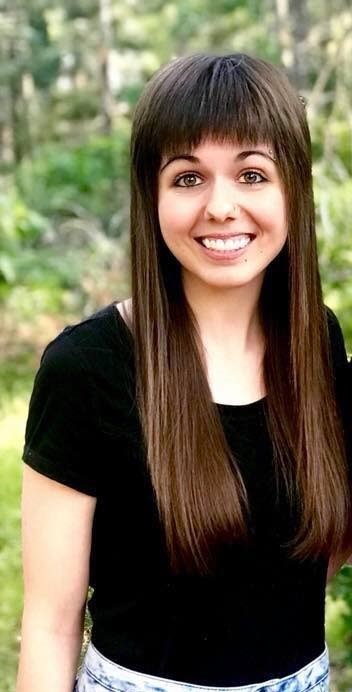 Kellyann is a senior pursuing her Bachelor's degree in Psychology and Interdisciplinary Disability Studies. Before transferring to UT, she graduated with her associate degree from Monroe Community College in 2017, where she worked as a writing fellow to promote and tutor writing and research skills. More recently, Kellyann worked as a research assistant and life skills program coordinator to increase community integration and independent living for people with disabilities. In the future, she plans to apply to Clinical Psychology Ph.D. programs. 
Kellyann's primary research interests include disability-related issues, such as treatment accessibility, barriers to treatment, stigma/ableism, and borderline personality disorder stigma. She is also interested in suicide prevention and emotion regulation in the context of borderline personality disorder.
Ethan Radatz, m.a.
Ethan earned his Bachelor's Degree in Psychology from the University of Akron in 2013. He completed his Master's degree in Clinical Psychology from Eastern Illinois University in 2018, where he successfully defended his Master's thesis titled "The Potential Benefits of Using Humor to Reduce Prejudice and Violence." He also completed his practicum at LifeLinks, Inc in Mattoon, Illinois. Ethan was also employed as a Behavioral Health Technician and a Crisis Clinician. In addition to the ARC Lab, he is a Crisis Hotline Worker for the Firelands Recovery and Counseling Center in Sandusky, Ohio.
Ethan's time as a crisis worker inspired his interest in the study of emotional regulation and the development of effective coping strategies. His other research interests include humor, prejudice, aggression, and nonviolence. Ethan plans to apply for Clinical/Counseling Ph.D. programs this year.
Alumni & former members 
Rana Al-Nahhas (2019)
- 
Howard University, 
Masters program in Occupational Therapy
-At the ARC Lab, 
Rana's interests were in the effects of avocational interests and physical activity in the regulation of anxiety and depressive disorders. Her contributions include her recruitment of community participants, conducting thorough literature reviews, and developing databases to organize such literature. Outside of the lab, she utilized her skills in Applied Behavior Analysis.
Taylor Shook (2019) - University of Toledo Medical School, M.D. program
-As another long-time undergraduate of the ARC Lab, Taylor was involved in several aspects of building research studies and training in physiological measurement and data processing. She co-authored several research posters, in addition to her lead-author poster titled "Self-regulation in emotional affect and self-esteem (Shook et at., 2017)."
Hannah Marshal (2018) - Kent State University, Ph.D. program in Cognitive Psychology
-Hannah served as one of the initial long-time members of the ARC Lab, contributing to the lab through literature reviews, creating study materials, piloting studies, and training in physiological measurement. She assisted in producing several research posters, with her most important contribution being her poster titled "Social support mediates the effects of mindfulness on depression (Marshal et al., 2018)," which was awarded as the top poster presentation at the UT Department of Psychology first annual Research Showcase.
Raghad Hassabelnaby (2018) - Minnesota School of Professional Psychology at Argosy University, Psy.D. program in Clinical Psychology
-Raghad contributed to the ARC Lab through her initial recruitment of study participants, reviewing critical literature, and assisting in creating study materials. She also co-authored the research poster "Evaluating the validity of the Self-Control and Self-Management Scale in a midwestern student sample (Herc et al., 2018)."
Ben Harrison
-Ben joined the ARC Lab to explore the relationship between emotions, abnormal behaviors, and personality. His contributions to the lab include recruiting student and community participants, processing psychophysiological data, and disseminating findings from the ARC Lab's studies. This includes his initial poster titled "Perceived social support mediates mindfulness and positive affect (Harrison et al., 2019)."
Kajuan Willis
-Kajuan's time in the ARC Lab was guided by her passion to improve the lives of others. Her contributions include creating test materials, reviewing literature, and piloting studies.
Anna Wagenhauser
-Anna's primary research interests in the ARC Lab involved the intersections between psychology and economics. During her time in the ARC Lab, she assisted with the collection and review of research literature, developed materials for use during studies, and presented her own research poster entitled "Understanding promotion versus prevention focused behavior and related self-regulatory processes (Wagenhauser et al., 2017)."
Kaylee Finch
-Kaylee's research interest during her time with the ARC Lab included her focus on depression and emotion regulation, In particular, she contributed to the ARC Lab's initial research poster and she independently completed a review project titled "Emotion Regulation and Depression: An Annotated Bibliography."
Dani Bolovan (2015)
-Dani engaged in several tasks during the foundation of the ARC Lab at UT, including assisting with creating the ARC Lab's initial research presentation entitled "The intersection of self-management with emotion regulation and mindfulness (Mezo et al., 2016)."