50th Anniversary of Pacemaker Awards honors Mud Hens President Joseph Napoli, outstanding UT business students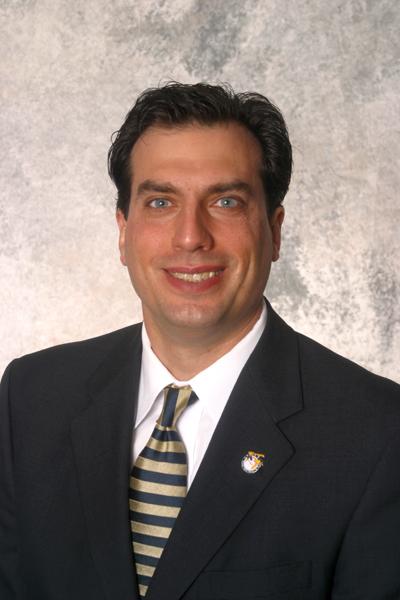 The University of Toledo  College of Business and Innovation (COBI) and the Business Engagement and Leadership Council will recognize business and academic excellence during their 50th anniversary Pacemaker Awards on Friday, April 19 at the Inverness Country Club.
The 2013 recipient of the Business Pacemaker Award is Joseph D. Napoli, President / General Manager, Toledo Mud Hens Baseball Club and Toledo Walleye Hockey Club.
"Joseph Napoli's highly successful career,  community involvement and outstanding leadership make himthe ideal business professional  to receive this year's Pacemaker Award," observed Thomas Sharkey, Interim Dean, UT College of Business and Innovation.  "The Toledo Mud Hens are recognized around the world, and Joe's generosity and personal involvement in various projects , such as Great Lakes Center for Autism andthe Boys Scouts of America, produces meaningful results in our own community."
"From Stephen Stranahan to Robert Savage, Harold McMaster to Richard P. Anderson, the recipients of the Pacemaker Award over the past five decades reads as a Who's Who of current and legendary business leaders in the Toledo region," Sharkey added.  "As the College's highest honor, the Pacemaker Award recognizes an individual for outstanding achievement in business as well as contributions to the community and the University." 
Marianne Ballas, winner of the 2011 Business Pacemaker Award, said "Winning the Pacemaker Award is a great honor, and I am very proud to be a part of the history of this prestigious award.  Previous awardees are some of the most successful and admired business people in our region."
Born and raised in Brooklyn, New York, Napoli graduated from St. John's University in New York City.  Upon graduation, he joined Manufacturer's Hanover Trust in New York City.  After a brief career in banking, Joe's twenty-year career in sports began in Canton, Ohio, with the Canton Indians, the Double-A club of the Cleveland Indians.  In the early 1990's, he moved to Toledo to work for the Toledo Mud Hens before spending several years working for the Chicago Bulls and Detroit Tigers. 
Napoli returned to Toledo to develop Fifth Third Field in downtown Toledo, and  later became part of the development team for the Toledo Walleye and Huntington Center.   The Hens and Walleye have been recognized and awarded for organizational excellence by Minor League Baseball and the ECHL (Minor League Hockey), respectively.
Napoli serves the community on the boards of ProMedica Health System, Toledo Children's Hospital and Toledo Symphony. He and his wife, Annette, raise their five children in Toledo.
Academic Excellence Pacemaker Awards are presented to UT College of Business and Innovation graduate and undergraduate students for their outstanding academic achievement, University and community service, and leadership.
The 2013 student Pacemakers are:
Applied Organizational Technology – Stacie Novelli;  Accounting – Cassandra  Wenman and Tracy Lester;  Finance – Zachary Buckland and Derrick Jones;  Information Operations Technology Management – Timothy Schloz and Jeffrey Williams;  Marketing and International Business –Kelsea Kiene and Sarah Hess ; Management – Alvin Fletcher, Jr. and Emily Henzler ; MBA –Nicholas Fasciana ; Ph.D. Prashanth Anekal ;  Dean's Office – Paige Stiriz