COBI students take 9-day study abroad trip to Germany, Czech Republic and Austria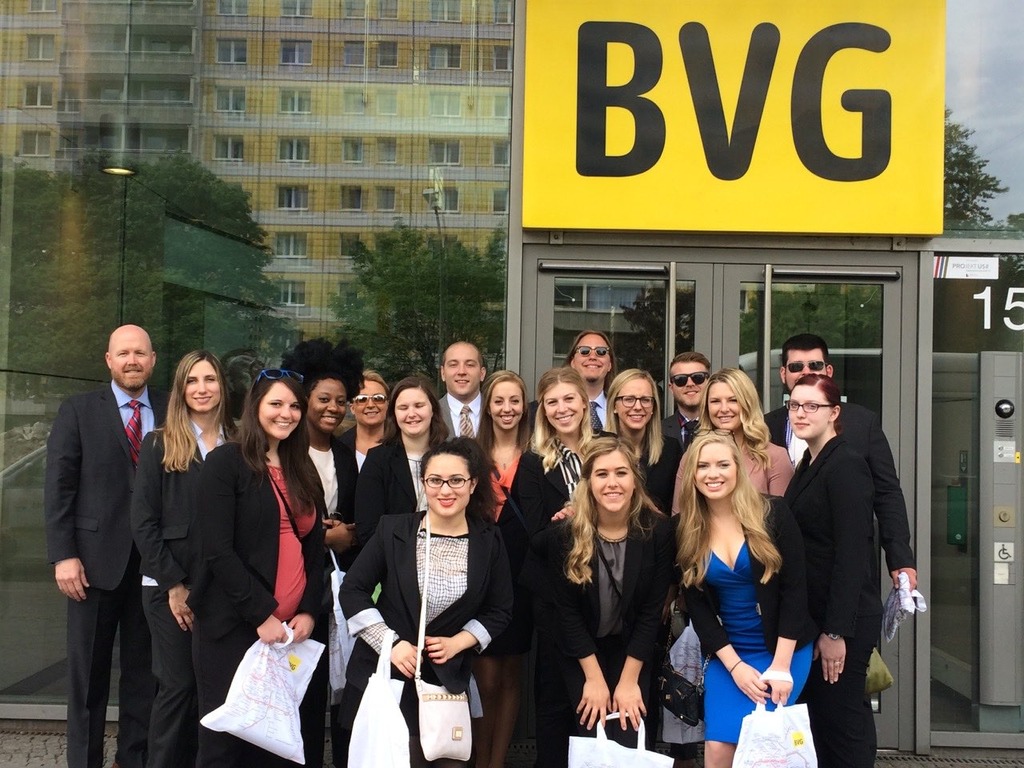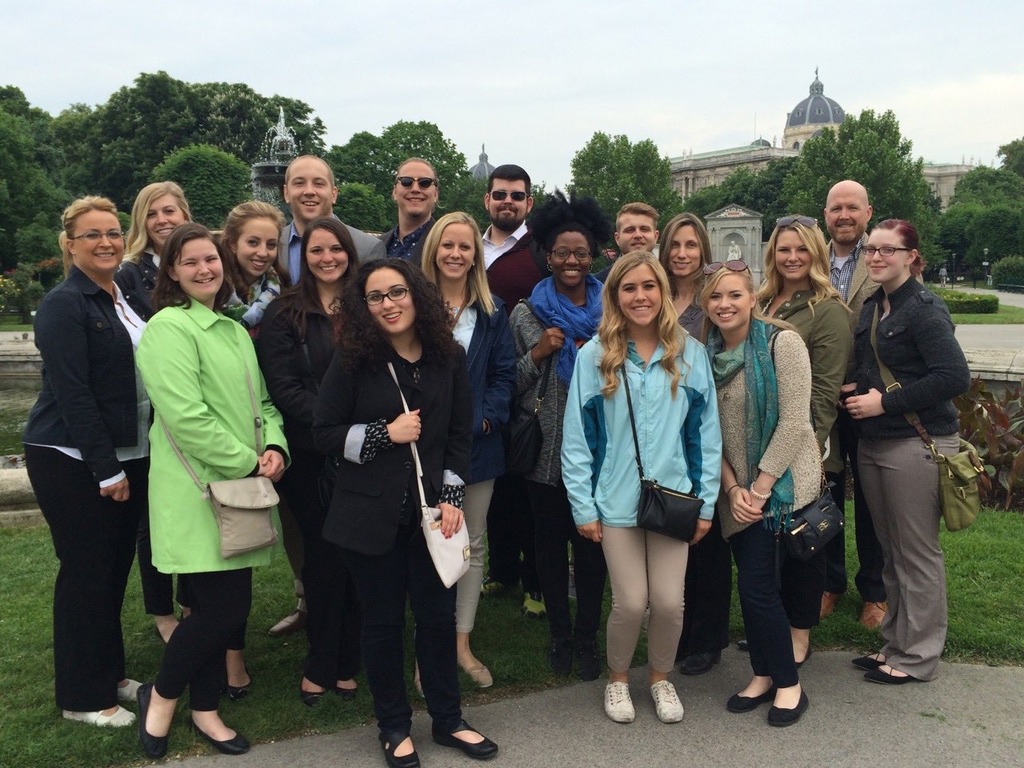 Seventeen UT College of Business and Innovation students from a variety of majors traveled for nine days with Dr. Stanford Westjohn at the end of Spring semester 2015 to Germany, Czech Republic and Austria as part of their semester-long course IBUS 4100/6100.  The students attended presentations about each country's economy and visited local businesses such as SAP, AVG Technologies, BVG, and Teufel-Raumfeld.
Student comments include:
"The locations were incredible and all the planning made it so easy to do what we wanted to do in our free time."
"The business visits gave me essential real-world experience."
"I loved the presentations. Each of them gave a different perspective of international business. I felt that I learned so much from them."
According to Dr. Westjohn, COBI Associate Professor, Marketing and International Business department, the course looks great on a resume and is an excellent opportunity for students to develop a global mindset.
 "Without question," he said, "the students made memories that will last a lifetime and opened their eyes to new international opportunities."
The course is open to all COBI majors.  Contact Dr. Westjohn (stanford.westjohn@utoledo.edu) for information about the course/trip for Spring, 2016.