COBI team takes third place in regional supply chain competition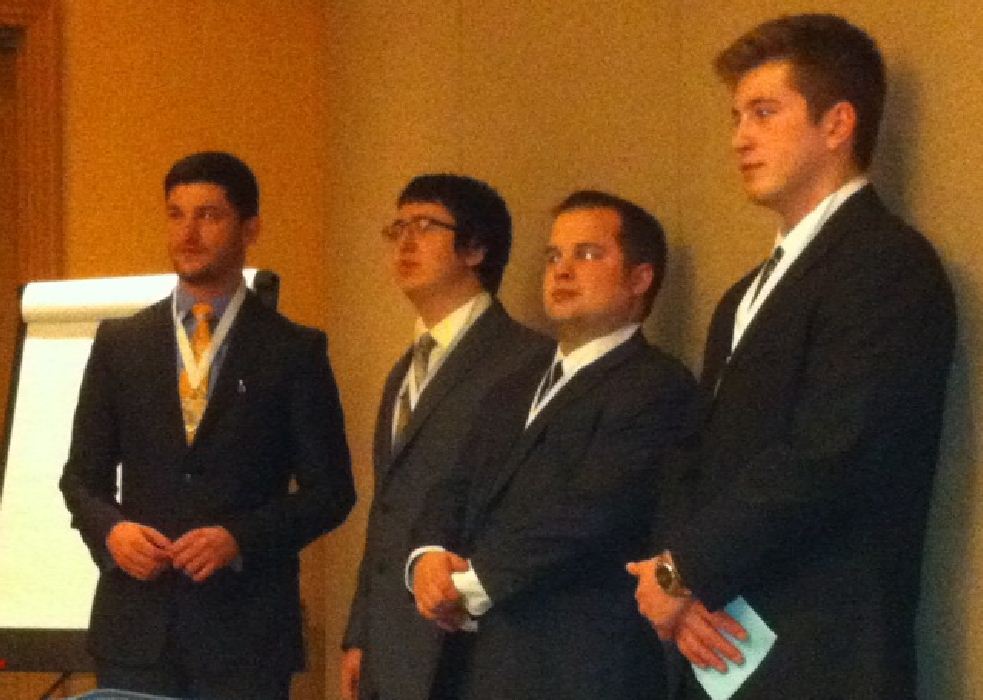 A team from The University of Toledo College of Business and Innovation UT team finished in third place in a mid-Atlantic district supply chain case competition organized by APICS.
The UT COBI team consisted of Brian Winters, Paul Trendal, Cameron Tilkins and Michael Malone.
The competition, which started in January with 16 teams from 14 universities, consisted of playing the Fresh Connection Supply Chain simulation game for three 2-hour rounds in the elimination round.
The UT COBI team competed against two teams and moved to the next round, where there were six teams, representing Temple University, Bowling Green State University, Pennsylvania State University, the University of Maryland, Ashland University and The University of Toledo.
The second round had three simulations, two of which were played remotely at UT with the final simulation taking place in Pittsburgh, February 20 - 21. This round consisted of a two-hour simulation, a written report on the team's simulation strategy and a presentation in front of the audience and judges. They were accompanied by Dr. P.S. Sundaraghavan, chair of the department of Information Operations & Technology Management in the UT College of Business and Innovation.
APICS is the leading professional association for supply chain and operations management, with over 41,000 members and more than 250 international partners.
UT COBI's APICS supply chain competition team consisted of (left to right) Brian Winters, Paul Trendal, Cameron Tilkins and Michael Malone.