News About the Center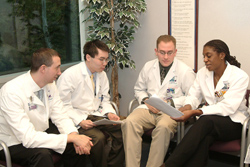 Since its dedication in March 2005, the Ruth M. Hillebrand Clinical Skills Center has received national attention for its interactive and formative educational experences that is provided to health care professionals and students at University of Toledo. The supportive environment allows student and health care professionals to hone their interpersonal and empathetic skills, as well as their diagnostic and problem solving techniques. Coverage included: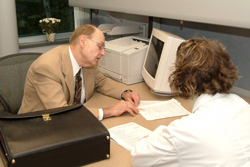 Physician Magazine, July/August 2005

The Toledo Blade, June 6, 2005

American Medical News, March 21, 2005

The Toledo Blade, March 28, 2005

Medical University of Ohio Pulse, March 18, 2005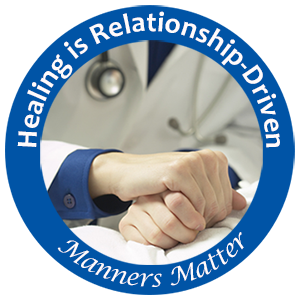 "Success in medicine and success in life directly relates to our ability to relate to each other"
Dr. James L. Madera
Chief Executive Officer and Executive Vice President
of the American Medical Association