Welcome from the chair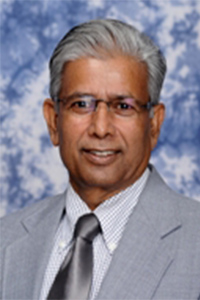 Welcome to the EECS Department at the University of Toledo.
In our department, we have a long tradition of commitment to excellence in teaching, research, and student services. We offer accredited BS degrees in Electrical Engineering as well as Computer Science & Engineering, plus MS and Ph.D. graduate degrees.
Our graduates are very well placed and recognized within the Electrical Engineering as well as Computer Science and Engineering professions, at both national and international levels.
We are also proud to be one of the largest departments in the College of Engineering, the University's flagship college, which has recently been ranked in the Princeton review among the top 20 graduate schools in the nation and among the best four in the state of Ohio. The College of Engineering is located on 40 acres of land, housed within a $21 million, multi-building complex.
Our state of the art facilities, laboratories, renowned faculty, industry collaboration, and multi-disciplinary programs offer an exceptional opportunity for those joining our team. The College of Engineering has a combined undergraduate and graduate enrollment of 2,700 students and 100 faculty. The University of Toledo is a state-supported institution enrolling approximately 23,000 students.
If you need more information, please do not hesitate to get in touch with us.
Mansoor Alam, PhD