At the UT College of Engineering, a mandatory co-op program, possibilities for entrepreneurship and commercialization, and hands-on opportunities for community engagement prepare students to be practicing engineers and leaders in the field. UT engineering students are creative problem solvers, ready to meet the challenges of tomorrow.
Engineers week - Feb 20-25, 2017
The annual "E-week" was started by the national organization, DiscoverE, to celebrate how engineers make a difference in the world, increase public dialogue about the need for engineers, and bring engineering to life for students, educators and parents. Student organizations at the College of Engineering have planned events in the spirit of E-week.
View a schedule of events here!
Freshman Design Expo

Friday, February 24, 2017
2:30 – 5:30 pm
Approximately 30 student teams will be discussing their projects with visitors, students, faculty and staff. Stop by to talk to some of the student teams and see their work.
Our mandatory co-op program is one of only 8 such programs in the U.S. With three full semesters of work experience before graduation, UT engineering students are ready for career success.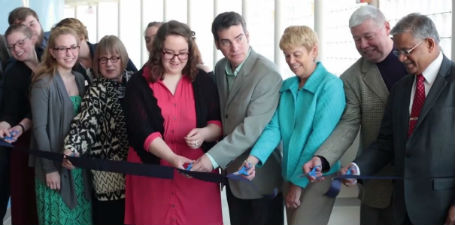 With your participation and support, the College of Engineering will continue to rise to prominence as a national leader in education and research.