At the UT College of Engineering, a mandatory co-op program, possibilities for entrepreneurship and commercialization, and hands-on opportunities for community engagement prepare students to be practicing engineers and leaders in the field. UT engineering students are creative problem solvers, ready to meet the challenges of tomorrow.
Transfer student visit day
Friday, April 28, 2017, 10:30 am – 2:00 pm
Learn about the College of Engineering's majors, co-op opportunities, and facilities; meet current UT students and hear about their experiences; and take a tour of the College, including labs. REgistration
Senior design Expo
On April 28th, noon- 3 p.m., Seniors will exhibit their design projects at an event open to the public. Projects range from campus re-designs, to robotic devices, a smart mirror, software apps and more! View all projects here.
Our mandatory co-op program is one of only 8 such programs in the U.S. With three full semesters of work experience before graduation, UT engineering students are ready for career success.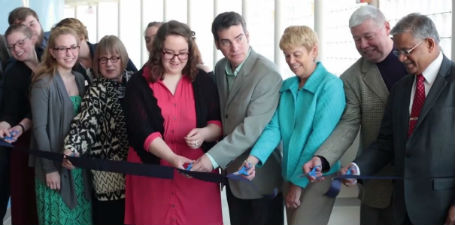 With your participation and support, the College of Engineering will continue to rise to prominence as a national leader in education and research.