At the UT College of Engineering, a mandatory co-op program, possibilities for entrepreneurship and commercialization, and hands-on opportunities for community engagement prepare students to be practicing engineers and leaders in the field. UT engineering students are creative problem solvers, ready to meet the challenges of tomorrow.
NEW DEAN SELECTED TO LEAD COLLEGE OF ENGINEERING
upcoming opportunities with google
Actions Challenge -- a call for students to turn inspiration into action by building apps for the Google Assistant on Google Home, select Android devices, and the iPhone for the chance to win up to 20 different prizes, including a trip to Google I/O 2018. Entry info and contest guidelines are atg.co/actionschallenge. 
Our mandatory co-op program is one of only 8 such programs in the U.S. With three full semesters of work experience before graduation, UT engineering students are ready for career success.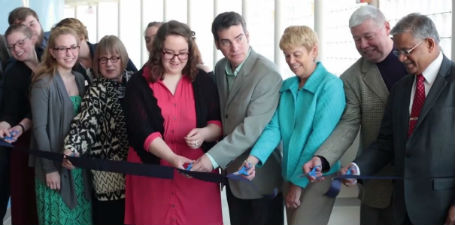 With your participation and support, the College of Engineering will continue to rise to prominence as a national leader in education and research.