Program Mission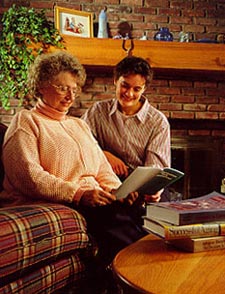 THE UNIVERSITY OF TOLEDO MISSION
The mission of The University of Toledo is to improve the human condition; to advance knowledge through excellence in learning, discovery and engagement; and to serve as a diverse, student-centered public metropolitan research university.  
COLLEGE OF HEALTH AND HUMAN SERVICES
The mission of the College of Health and Human Services is to improve the human condition through excellence in education, research and service in the professional fields of health and human services. The College is committed to: continually improving its programs, fostering learning in a diverse student body, contributing to the professional knowledge base, and providing collaborative service and engagement with the University, local community, state, nation, and international partners.
PROGRAM MISSION
Consistent with The UT and CHHS missions, the Occupational Therapy Doctoral degree mission is three-fold: 1) to provide doctoral-level education enabling students to integrate occupational therapy theory, research, and practice through continuous assessment of student learning; 2) to foster faculty and student research on therapeutic occupation; and 3) to provide service to the professional community. The Occupational Therapy Doctoral degree will lead students on a career path of excellence in practice, advocacy for the profession, leadership, and contribution to occupational therapy knowledge through research. Graduates will be autonomous decision makers using contemporary practice skills. Graduates will apply their education to a continuum of professional opportunities from programs aimed at prevention through those remediating health problems with the ultimate goal of maintaining and improving the quality of life of the public.