Curriculum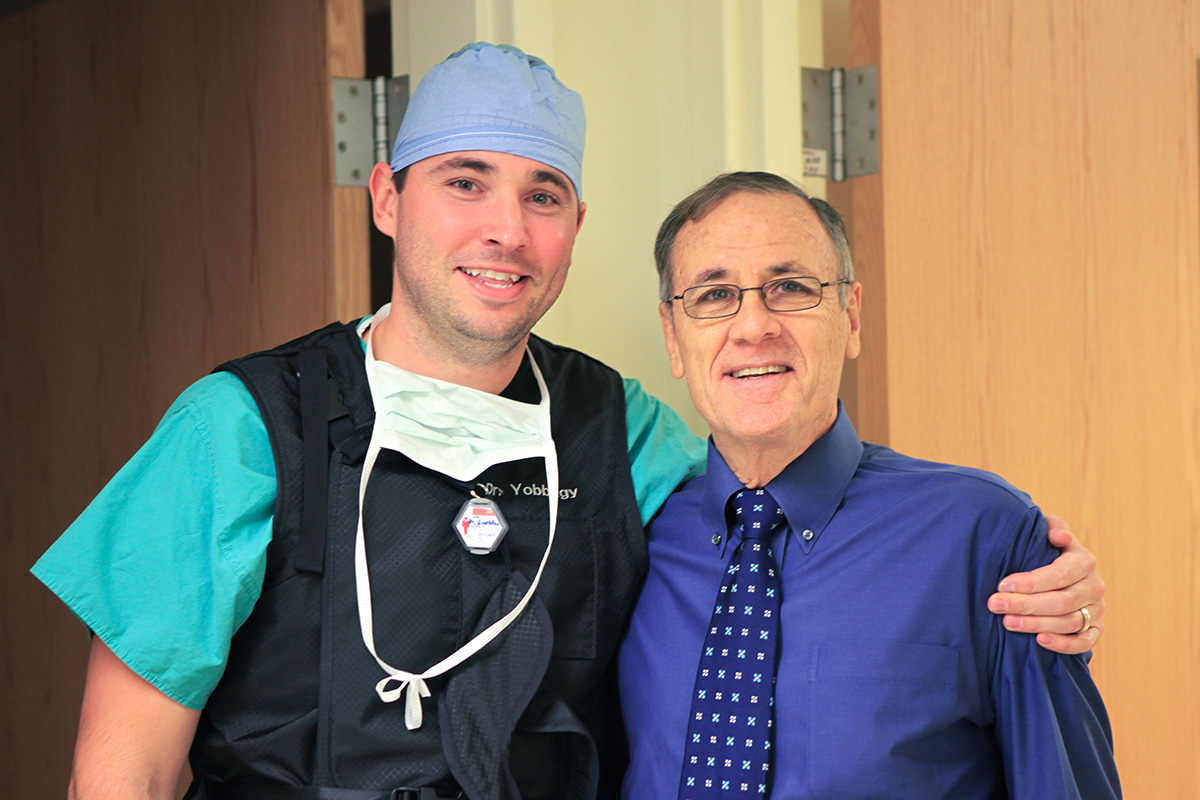 The program uses New Innovations to track duty hours, to log procedures, and to complete program evaluations.
Our four-year program in Diagnostic Radiology is approved by the Accreditation Council for Graduate Medical Education (ACGME).
---
Sections: Year One | Year Two | Year Three | Year Four | Didactic Schedule
---
Year One
First year radiology residents are exposed to basic principles of imaging, including imaging physics, radiation safety, and image interpretation. First year residents rotate through and gain experience in all facets of diagnostic radiology – general radiography, ultrasound, computed tomography, nuclear medicine, and magnetic resonance imaging. The first year of radiology residency is geared to prepare for call, which begins during the second radiology year.
Sample Curriculum for R-1
3 months Body
2 months Neuroradiology
2 months Nuclear Medicine
2 months MRI
1 month Chest
1 month Musculoskeletal
1 month Ultrasound
---
Year Two
In the second year, all areas are covered in greater depth.  Pediatric Radiology, Interventional Radiology, and Mammography are introduced. Pediatric Radiology training occurs at Nationwide Children's Hospital in Columbus, Ohio. This outstanding program is organized around the Board Specialty areas, with dedicated specialists in all phases of pediatric imaging under the direction of  Dr. William Shiels. Our residents are full members of the Hospital Staff while training there. We provide a fully furnished two bedroom lakeside apartment in Columbus. Second year residents participate in weekend call, as well as spend one month working the overnight shift.
Sample Curriculum for R-2
2 months Pediatrics
2 months Interventional
1 month Breast
1 month Night Float
1 month Nuclear Medicine
1 month Musculoskeletal
1 month Chest
1 month Cardiac
1 month GI/GU
1 month Ultrasound
---
Year Three
The importance of preparation for the Core examination at the end of third year is mirrored by our curriculum. The last third of the academic year is designed to maximize time to prepare for the examination. Time is given to attend the AIRP conference in Silver Springs, MD. The program pays for tuition, and provides a stipend to reduce the overall cost of attendance. Time is provided to third year residents to attend review courses. Early in the third year, residents apply to fellowship. Time is given to attend interviews.
Sample Curriculum for R-3
Highlights include:
1 month AIRP
1 month Pediatrics
1 month Night Float
1 month Breast
---
Year Four
Since our residents have taken their core exam and applied to fellowship, the fourth year curriculum is highly variable between residents. Some residents choose to focus on their area of future subspecialization. Others choose to take three months of an area of imaging that maybe they feel less confident about to build their skills. The fourth year curriculum is flexible to help accommodate residents. Weekend call responsibilities are at a minimum.
Sample Curriculum for R-4
3 month Mini-Fellowship
1 month Night Float
Additional Months as requested
---
Didactic Schedule
Monday – Resident led conference (cases, journal club, senior resident lecture)
Tuesday – Afternoon Didactics
Wednesday – Physics, Noon Case Conference
Thursday – Noon Didactics
Friday – Noon Case Conference
Lectures are broadcast online for viewing and listening to at remote sites during the day.
Weekly interdepartmental conferences are held, including organ system specific tumor conferences, GI conference, and neurovascular conference, to name a few. A monthly Radiology-Pathology conference is presented by Radiology and Pathology residents.