Highlights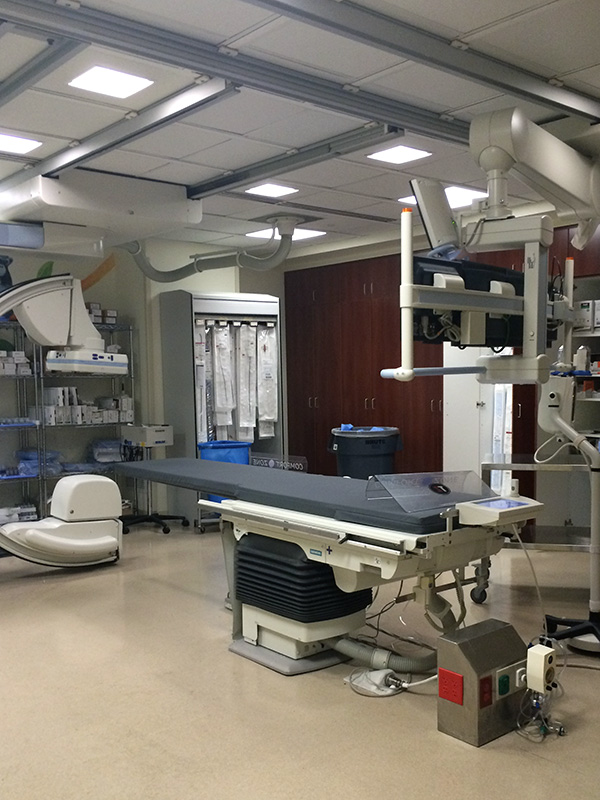 Call schedule
We use a float month system of call. Each resident has one month of night float in years 2-4, limited to call responsibilities. There is some additional weekend coverage. 
Fellowships
Residents work one-on-one with attending physicians and patients for a personalized education with hands-on experience. There are currently no radiology fellows at UTMC. Residents have an excellent record of obtaining fellowships both in their subspecialty of interest and in the location they want.
Facilities and Equipment
The clinical facilities include the University Medical Center and The Toledo Hospital. Diagnostic radiology facilities at UT include modern equipment for routine radiologic procedures, mammography, ultrasonography, computerized tomography, and magnetic resonance imaging. There are three state of the art angiography suites, a 320 slice CT, 3.0 T MR, 1.5 T Open Bore MR, and TeraRecon Workstations.
Radiology Teaching Library
A modern, secure library with the latest texts and teaching files is available at each hospital. Computers are dedicated for resident and student use for research, PowerPoint presentations, teaching files, and review courses. Full network and web access are provided. Residents have access to StatDx and RadPrimer. Residents, through the university library system, have access to Clinical Key, a resource providing full-text copies of hundreds of the most recent textbooks.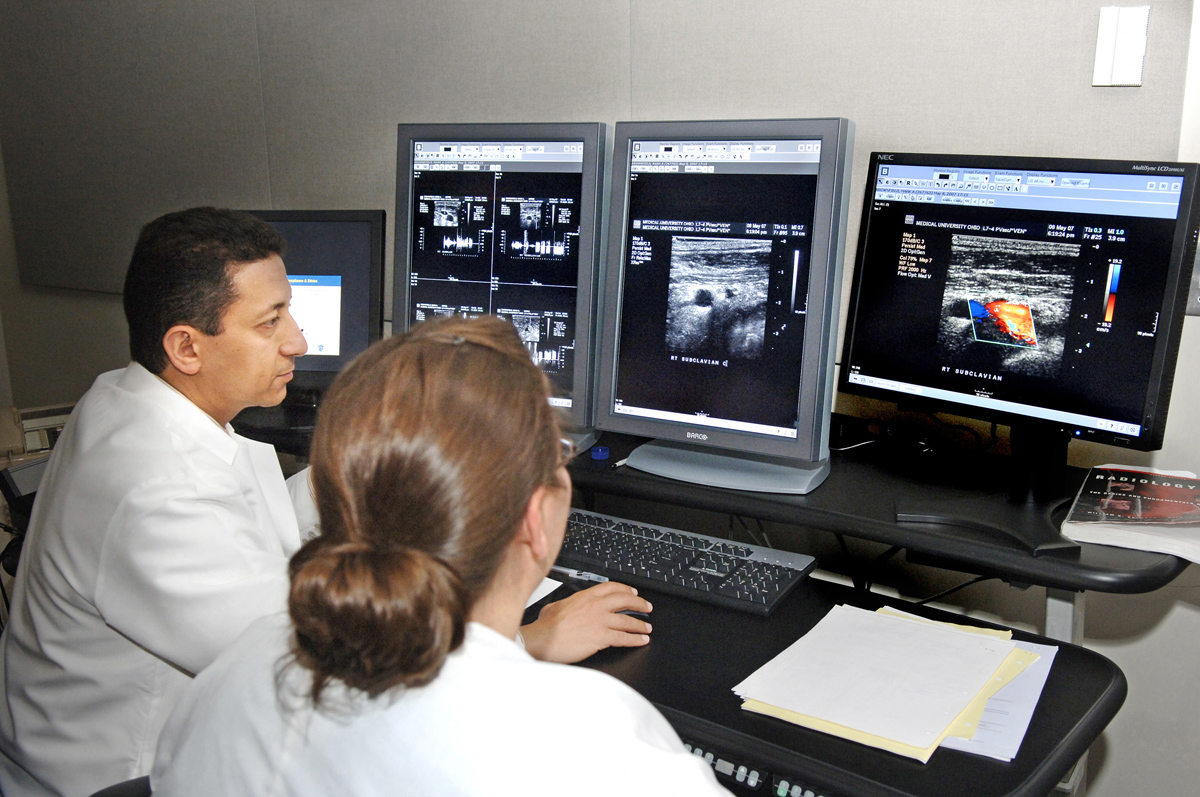 Lectures and Conferences
Medical physics classes are conducted one afternoon each week for residents to convene for over 140 hours of planned broad-based curriculum. Visiting professors add breadth to the educational experience. In addition, there are noon conferences twice per week dedicated to reviewing varied pathology at the University Medical Center and a weekly resident conference at UT which includes a monthly Journal Club. Total weekly conference time totals nine to ten hours.
Research
Research projects are encouraged and aid is provided for publication. Expenses to meetings are covered for senior authored paper presentations. A dedicated photographer is also provided. Each resident is expected to complete two projects during the four years.
Board Examination
Residents are given ample to prepare for their board examination taken at the end of the third year. Clinical duties are reduced during the months leading up to the Core examination.
Exercise Facility
Access to the Morse Fitness Center, providing use of a swimming pool and tennis courts.
About Toledo
Learn more about our local area.