LEC Events
| | |
| --- | --- |
| | The Lake Erie Center is open to the public Monday-Friday from 9:00am-4:30pm. Weekly guided tours are offered on Wednesday at 10:00am (or by appointment -- 419-530-8364 or rachel.lohner@utoledo.edu) and generally take 30-45 minutes. Interested parties should meet in the lobby of the LEC |
Please join us Thursday November 16, 2017 for our Public Lecture featuring Doug Kane from Defiance College. His talk will focus on research he conducted last summer as a visiting researcher at the Lake Erie Center.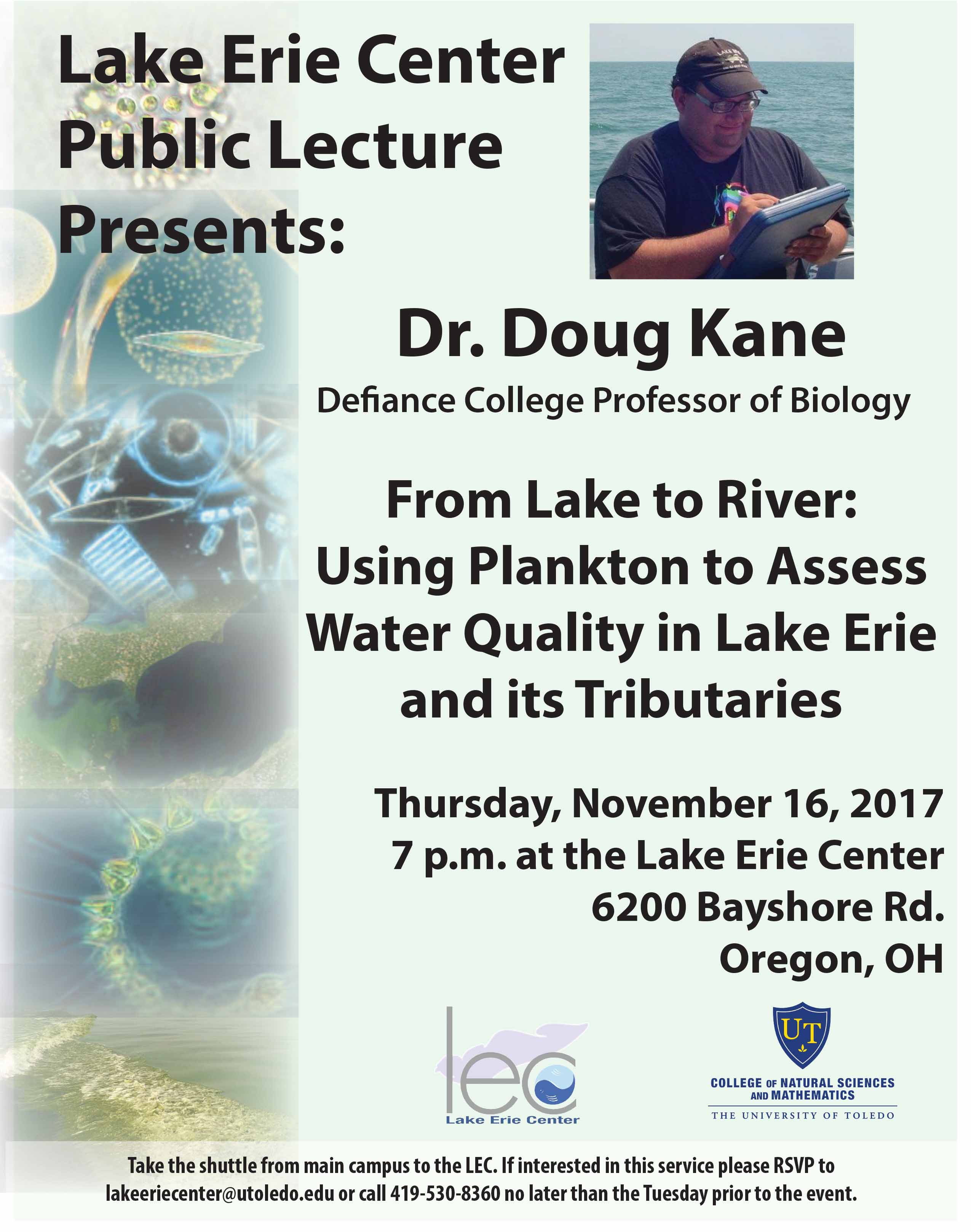 2017 Lake Erie Center Photo Contest, the theme is "Nature from Oak Openings to Maumee Bay." All amateur photo buffs are encouraged to submit up to 3 photos. Winners will be chosen in multiple categories. First place in each category will receive a $25 prize. Submission deadline is Friday, November 17, 2017. For more details and official rules click here. Submit your photos using our online application.



Free shuttle service from the main 

campus to LEC for all LEC Public Lectures- look for the white van at 6 p.m. on the south side of Bowman-Oddy Laboratories on Towerview Blvd. Van will depart for LEC at 6:15 p.m. *** Interested parties are asked to RSVP by the Tuesday prior to the lecture date at

lakeeriecenter@utoledo.edu.

Please note that if we do not have more than two riders requesting the shuttle service it will be canceled for the given event. Requesters will be notified by email if the shuttle is canceled.