Saturday Morning Science series Kicks off Feb 3rd
Dr. Nate Iverson, from the Department of Mathematics, kicks of the annual spring series of popular science talks on Feb 3rd with a "Brief History of Twisty Puzzles". Its free and starts after the sun has risen (10 AM) in the Memorial Field House room 2100, so what are you waiting for?  More information about the series is here.

UT Researchers In Astronomy AND Environmental Science are elected Fellows of American Association for the Advancement of Science
Drs. Karen Bjorkman, Heidi Appel and Steven Federman are recognized for their outstanding contributions to scientific discovery. Learn more here.

Department of MATHEMATICS STAtistical consulting
The Department of Mathematics and Statistics offers statistics consulting through The Statistical Consulting Service.  Learn more
COLLEGE OF NATURAL SCIENCES AND MATHEMATICS
Departments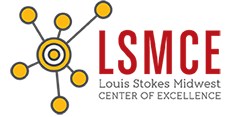 Promoting Diversity in STEM Education as a partner in the Louis Stokes Midwest Center for Excellence.