UT Researcher's study of how cells move could lead to enhanced medical therapies
Dr. Ajith Karunarathne, assistant professor in the Department of Chemistry and Biochemistry and his team have answered a fundamental biological question about cell migration that could have implications for enhanced medical treatments. Read more here.

UT Researchers In Astronomy AND Environmental Science are elected Fellows of American Association for the Advancement of Science
Drs. Karen Bjorkman, Heidi Appel and Steven Federman are recognized for their outstanding contributions to scientific discovery. Learn more here.

MATH Professor joins editorial board of international mathematics journal
Dr. Zeljko Cuckovic, professor of mathematics, has been invited to join the editorial board of the Journal of Mathematical Analysis and Applications. Read more here.
COLLEGE OF NATURAL SCIENCES AND MATHEMATICS
Departments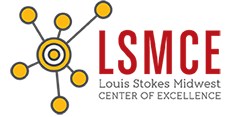 Promoting Diversity in STEM Education as a partner in the Louis Stokes Midwest Center for Excellence.