October 16, 2018
Rocket Forward: You Launch Lives
Join Rocket Nation on Oct. 16 when we unite in support of UT's Day of Giving.
Support Our Programs

UT chemists awarded $2.1 million to develop new antibiotic to treat TB
Drs. Donald Ronning and Steve Sucheck, professors in the UT Department of Chemistry and Biochemisty, were awarded a five year grant that could lead to the development of new TB antibiotic treatments. For more information click here.

Explore our graduate programs that can advance Your Career at our Open House Nov 3 from 9:30-3
This free event will be held in our state-of-the-art science research building, Wolfe Hall, where you can explore our wide variety of graduate programs and degree options. Free pizza lunch and refreshments are included for registered attendees. Registration for this event is here.

"Mr. Eclipse" named  College of Natural Sciences and Mathematics 2018-19 Outstanding Alumnus
Fred Espenak, who graduated from UT with an MS in Physics in 1976, is a retired NASA astrophysicist, who is best known as "Mr. Eclipse" having published over a dozen books on eclipses, and running 3 websites devoted to eclipses and astro-photography. Learn more about Fred Espenack's here, or visit his Mr. Eclipse website here.
Five students ON how Science and math programs at UT have exceeded their expectations.

Upcoming NSM EVENTS
Click on event for more information.
Departments
---
The Tony Quinn We Are STEMM Initiative and the Tony Quinn We Are STEMM Fellowship Fund have been established by the University to honor Dr. Quinn and ensure ongoing support of underrepresented graduate students in STEMM disciplines graduate and professional education and mentoring programs. For more information about donating to the Tony Quinn We Are STEMM Fellowship Fund click here.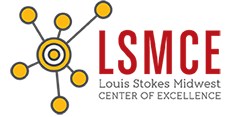 Promoting Diversity in STEM Education as a partner in the Louis Stokes Midwest Center for Excellence.