College of Natural Sciences and Mathematics 2017 Outstanding Graduating Senior
Danielle Saevig, an Honors student who graduated summa cum laude with a BS in Biology and a Chemistry minor, will be studying medicine at University of Toledo's College of Medicine and Life Sciences this fall. Learn more.

Statistics Consulting Service Available
The Department of Mathematics and Statistics now offers statistics consulting through The Statistical Consulting Service. Learn more here.

Assistant Professor of Ecology  studies effect of algal blooms on turtles
Dr. Jeanine Refsnider of UT's Department of Environmental Sciences is studying how algal blooms affect the health of Lake Erie wildlife, particularly turtles. Learn more.
COLLEGE OF NATURAL SCIENCES AND MATHEMATICS
Departments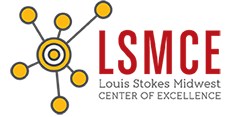 Promoting Diversity in STEM Education as a partner in the Louis Stokes Midwest Center for Excellence.