Accepting Nominations: NSM Awards for AY 2017-2018
    NSM Faculty Member for Excellence in Teaching
        NSM Faculty Member for Excellence in Research
            NSM Faculty Member for Excellence in Professional Service
For Nomination Form(s)Click on the respective link above
 DEADLINE:Nominations are due in the NSM Office no later than April 6, 2018
  Send your completed Nomination Form(s) to:  patricia.padilla@utoledo.edu

Saturday Morning Science series: Plant Communication
Dr. Jack Shultz will be talking about  "Talking Trees and Babbling Bushes: How Plants Communicate with Each Other" on Saturday March 17th. It's free and starts at 10 AM in the Wolfe Hall room 1205.  More information about the series is here.

UT Researchers In Astronomy AND Environmental Science are elected Fellows of American Association for the Advancement of Science
Drs. Karen Bjorkman, Heidi Appel and Steven Federman are recognized for their outstanding contributions to scientific discovery. Learn more here.
COLLEGE OF NATURAL SCIENCES AND MATHEMATICS
Departments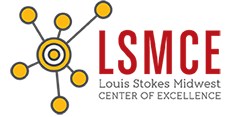 Promoting Diversity in STEM Education as a partner in the Louis Stokes Midwest Center for Excellence.