October 12, 2017
Rocket Forward: You Launch Lives
Thank you for participating in The University of Toledo's first Day of Giving.
THANK YOU

Statistics Consulting Service Available.
The Department of Mathematics and Statistics now offers statistics consulting through The Statistical Consulting Service. Learn more here.

Dr. Leon McDougle named  College of Natural Sciences and Mathematics 2017-18 Outstanding Alumnus
Leon McDougle, M.D., M.P.H., who received a BA in Biology from UT in 1985, is a Professor of Family Medicine and 1st Chief Diversity Officer at The Ohio State University Wexner Medical Center. Learn more about Dr. McDougal's many accomplishments here.

Department of Mathematics and statistics celebrating 100th anniversary with A special Theatrical event.
On November 1, as part its Centennial Celebration, the Department of Mathematics and Statistics will be presenting a double feature by Matheatre on Marie Curie and the history of Calculus . More information can be found here.
Nov 1Nov 1of Shoemaker Lecture Series
COLLEGE OF NATURAL SCIENCES AND MATHEMATICS
Departments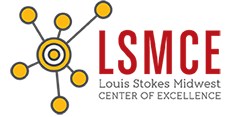 Promoting Diversity in STEM Education as a partner in the Louis Stokes Midwest Center for Excellence.