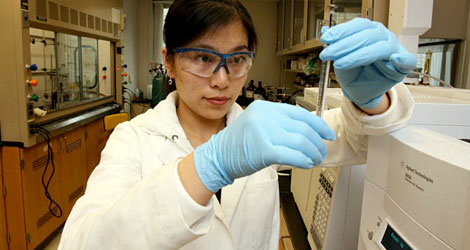 Fostering the advancement of science, mathematics and technology locally, regionally, and globally; and serving as a transformative force within a diverse, interdisciplinary, and collaborative educational environment for improving our world through science and mathematics.
Welcome
Resources & links
Contact Us
Main Campus
Wolfe Hall
Room 2246
Mail Stop 620
Phone:419.530.7840
webmaster@utoledo.edu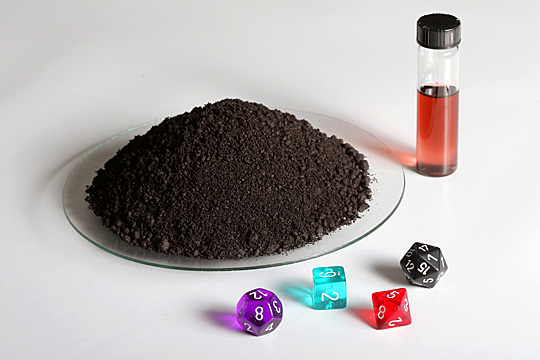 UT Scientists' work on nanoparticles published in Nature
September 18, 2013 - Dr. Terry Bigioni and his team were able to create about 140 grams, shown above, of the stable silver nanoparticle, which is many times greater than typical production amounts. The dice represent the various shapes the atoms comprising the nanoparticle take as they create an interlaced cage, ensuring the stability of the nanoparticles. Learn more
30th Anniversary Celebration of the UT-Salford Exchange Program.
We will be celebrating the 30th Anniversary of the UT-Salford Exchange Program on Saturday April 26 on the UT campus and would like to invite all participants of this program (and guests) to come to campus to help us celebrate this milestone achievement. For more information click here.  For a schedule of the day's events click here. For the morning Symposium agenda click here.
 Statistics Consulting
The Department of Mathematics and Statistics now offers statistics consulting through The Statistical Consulting Service.  Learn more here.