Purpose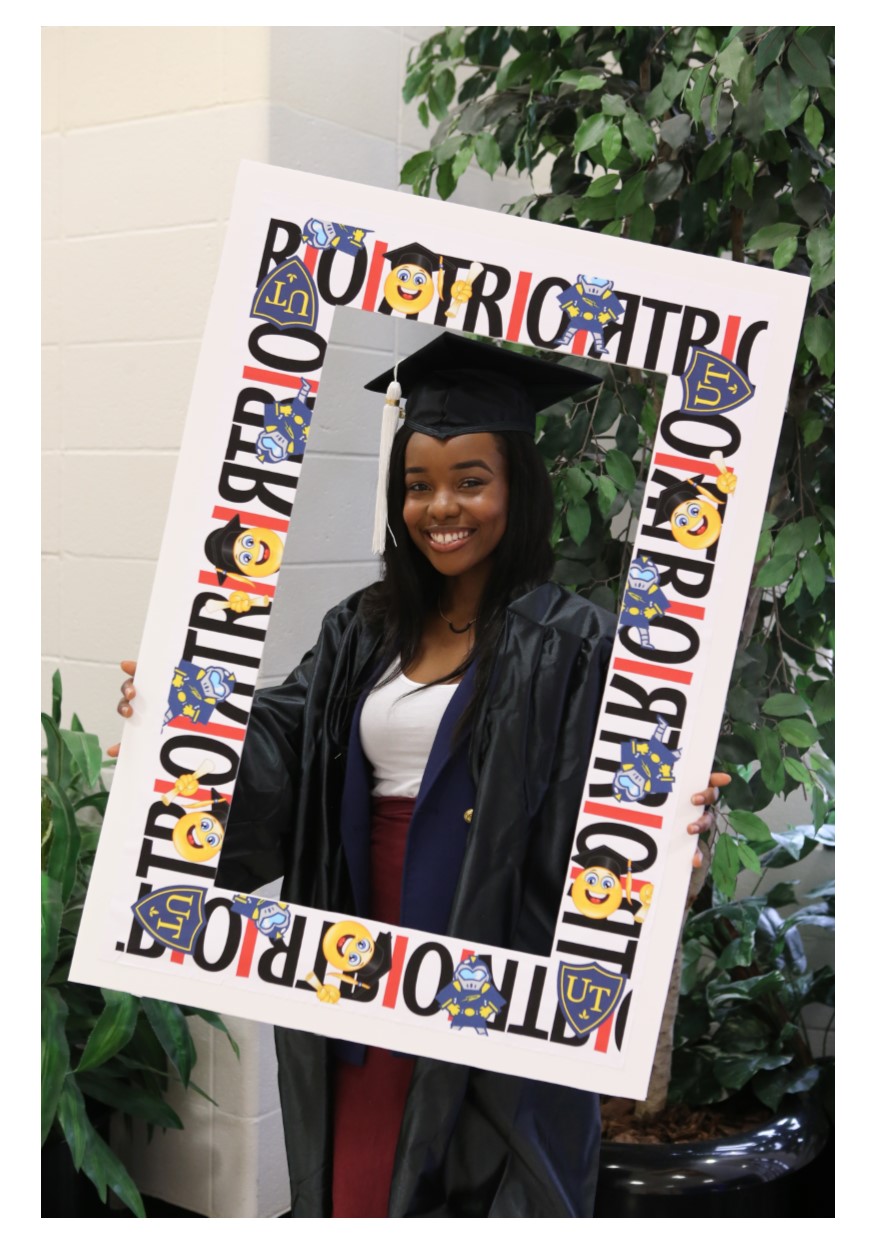 Our goal is to keep students in college, increase the number that graduate, and provide an environment that encourages excellence, supports success and fosters involvement.
Student Testimonials & Reviews
---
Being in TRIO Upward Bound in high school, was a big part of why I joined. 
I think TRIO SSS creates a comfortable environment to ask questions and get information regarding thinks that help you in your college years. They also care, like really care; you will come into contact (sometimes) with advisor or professor who do not seem concern with you and your academic success.  I got to be in an environment that made it more easier to do my homework. I got to see the diversity in people and personality that TRIO helps and gain skills that will benefit me in the work place. There is always someone here to talk to, the high ups are the first doors when coming into the TRIO area and their door is open. Plus, it is a good starting place for connection with other UT students.
Perfenee Womack c/o 2017, Sociology
---
TRIO has meant a lot to me. Tutoring services are great, mentoring is great, plus I have job with TRIO now!
A friend prompted me to join TRIO. The tutoring services they offer convinced me to join. I have benefited greatly from working with the TRIO Staff. If you are on the fence about joining TRIO, join it you won't regret it.
Anonymous, 2017
---
I love TRIO it has been a pleasure to not only work here but to also receive the tutoring and resources I need to be successful in college.
The environment in TRIO is what prompted me to join and also realizing all of what they had to offer. The resources that were available are what convinced me that TRIO was the best choice for achieving my goals. My grades started to improve!! If you are thinking about joining TRIO, do it because it will help you in the long run.
Aaliyah Robertson c/o 2018, Political Science
---
TRIO SSS is a source of comfort in an ever changing volatile world of dealing with college.
I joined the TRIO SSS tutoring staff because I needed work and a place to feel like I am helping. TRIO SSS has good reviews and a great staff. I learned a ton of new stuff and experienced a wide range of people to learn more things from. I would tell a student who is unsure about TRIO SSS, "Do you want constant 1 on 1 help with any issue you are having? TRIO can help."
Nicholas Bozovich c/o 2017, Bioengineering
---
I am very pleased with  TRiO SSS. TRiO makes sure that I succeed in my academics. I feel very comfortable in the environment. The people who greet you when I sign in are also nice. Without TRiO my grades and attendance would not be what it is.  D. Cavanaugh c/o 2018, Pre-Major
---
I was a nontraditional student and the first one to go to college in my family for three generations. I came to TRiO and they helped me in every way possible to succeed."  E. Agapitos c/o 2013, Interdisciplinary Studies
---
I enjoyed TRiO's easy going atmosphere. Especially because of the high stress and [competitive] nature of program. Trio SSS  was and is a much more relaxed and collaborative setting.    - Comment from Annual Survey AY14
---
The people here are filled with knowledge, love and positivity, which makes for a warm learning environment. I am grateful to be a part of this program. D. Hale c/o 2016, Theatre
---
TRiO has been a tremendous help to me in deciding what actions to take as far as my career and life goals. The Rocketing 2 Success Workshops, offering an array of solutions to issues that students face, are beneficial and informational. I would recommend that  students take advantage of it, and all the other resources offered through this office. N. Gilbert c/o 2017, Interdisciplinary Studies
---
I would say TRiO is has helped sharpened my math skills and helped me answer questions I didn't understand. The  TRiO is kind very helpful and I'm glad that TRiO exists. A. Harris c/o 2015, Film/Video
---
It has been a 40 year journey to realize my dreams and aspirations of obtaining a college degree. Because of personal trials and tribulations, it actually took becoming angry with myself to achieve the goal of returning to school and eventually receiving my BA degree in Interdisciplinary Studies with an concentration in Political Science in the Fall of 2015. The TRiO program has been a blessing for me with its excellent staff of advisers who mentor, advise, and consulted me in all the areas most needed by students. The TRiO program has workshops, tutoring sessions, and events gear and catered towards the success of each individual student. The TRiO has provided me with the educational tools to be successful.     S. Hill c/o 2016, Interdisciplinary Studies
---
TRiO is always there to help and they have tutoring for many different subjects. Even if you go to them for only one class they will email you about your other classes with how well you are doing since they contact your professors. A. Nelson c/o 2017, Communications
Submit your testimonial to triosss@utoledo.edu