Shop
Show your UToledo spirit and celebrate our 150th anniversary! At the Rockets Bookstore, purchase limited-edition apparel and unique gifts, or add a book on UToledo history to your personal library.
Proceeds from sales of sesquicentennial items will benefit need-based scholarships and other programs for current UToledo students.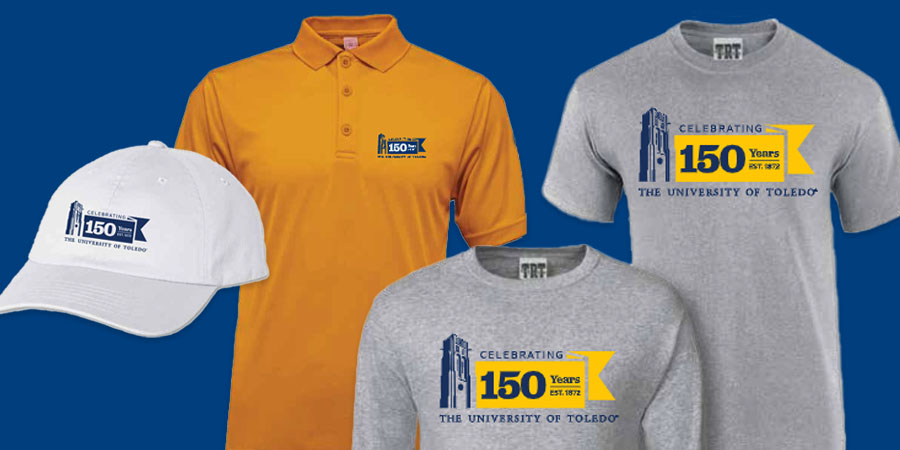 ---
Jupmode limited edition sweatshirt
In celebration of 150 years of The University of Toledo, a portion of your purchase will benefit the new Rocket Boost Scholarship, designed to bridge the gap between the cost of attendance and a student's available financial resources.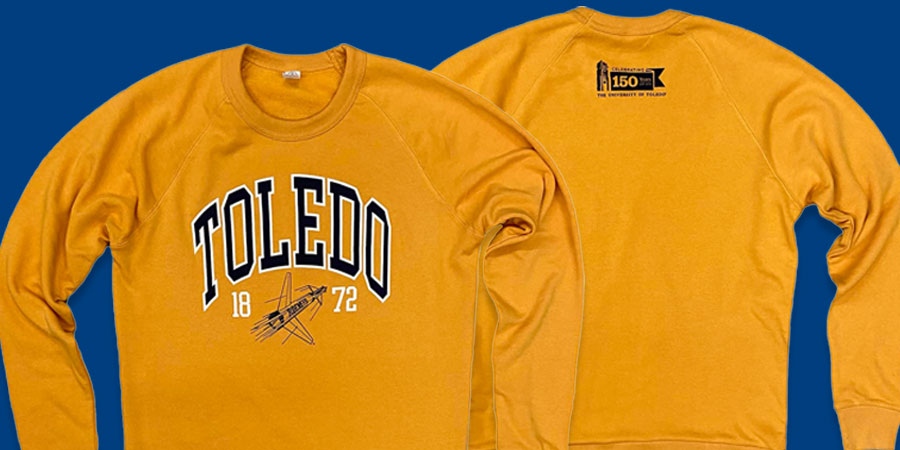 ---
The Story of UToledo
"An Institution for the Promoting of Knowledge: The University of Toledo at 150," by author Barbara Floyd, explores the vision behind the University's founding, from the moment Jesup W. Scott donated 160 acres of land to its current role as a pillar of northwest Ohio.