Community Art Workshops
Saturday Morning Art WORKSHOPS
If you have kids ages 8-13 who want to try something creative, we have several Saturday morning art workshops. The workshops teach basic crafting skills such as sewing, crocheting, woodburning and book binding. The topics and dates are listed below. The workshops are Saturdays from 9 a.m. to  12 Noon. The workshops are $35 each and include all materials, tools and supplies needed to create the project. The images shown are just samples of what your child could create. The workshop presenter will have lots of templates and design ideas for each workshop for your child to choose from.
The workshops will be held in the UToledo Center for the Visual Arts (CVA), next to the Toledo Museum of Art. Map to CVA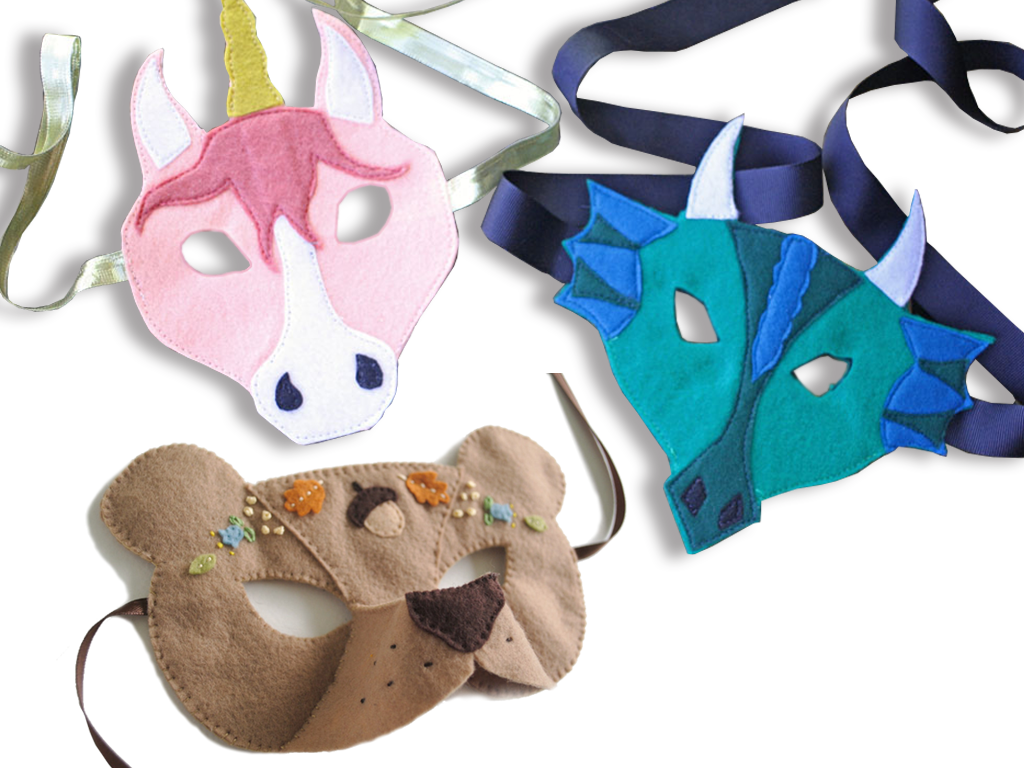 Sewing - Halloween Masks (October 26)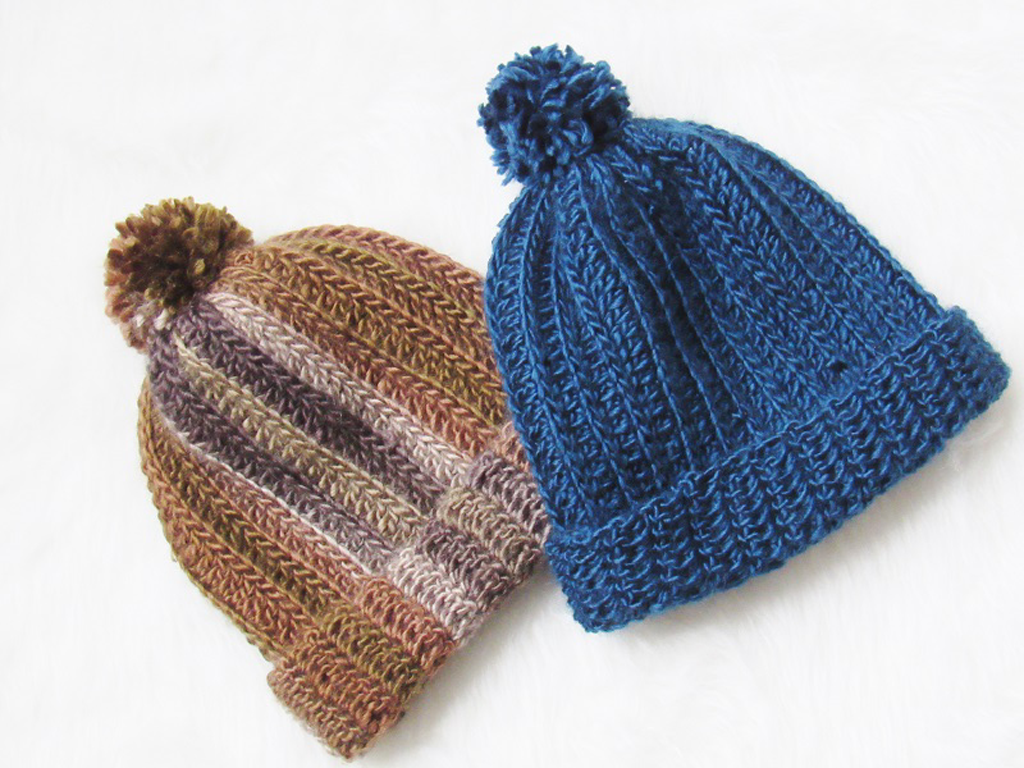 Crocheting - Fall Hat (Nov. 2)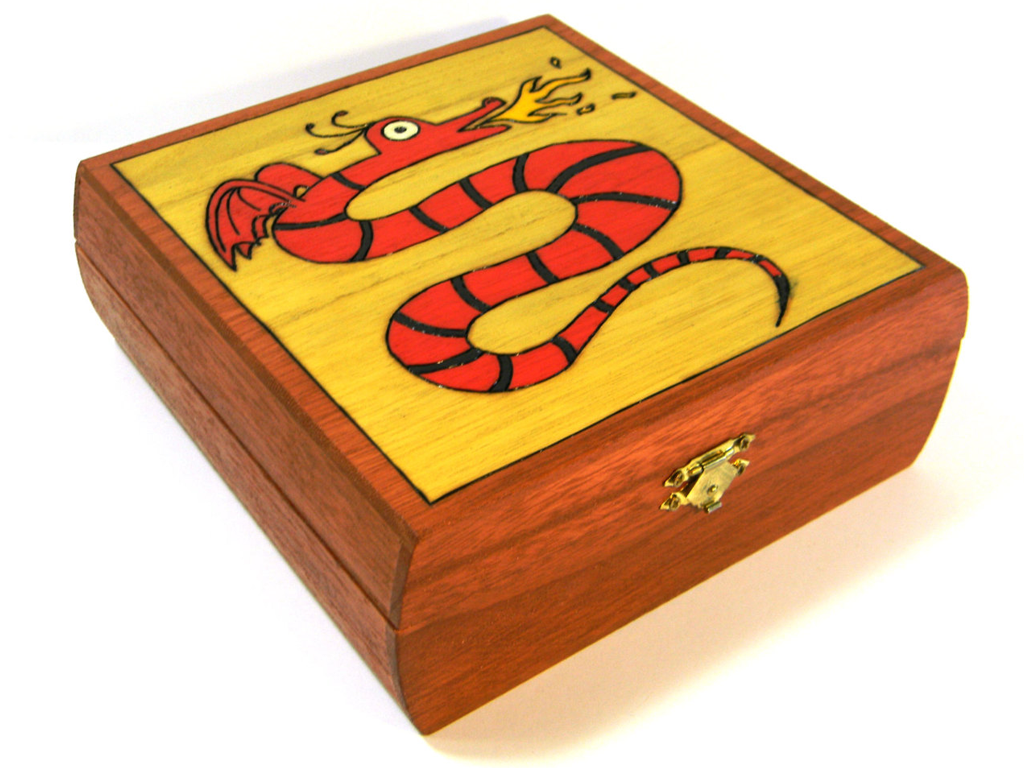 Woodburning - Keepsake Box (Nov. 23)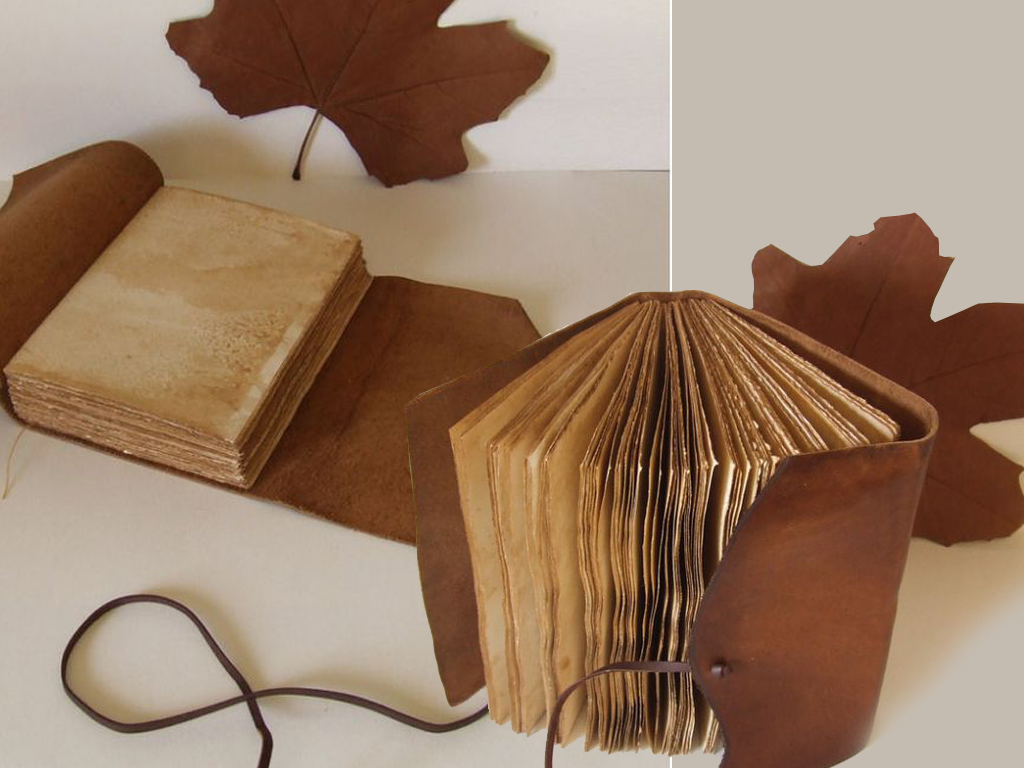 Book Binding - Personal Journal (Dec. 14)
---
Fall Brownbag  Lunchtime Workshops
Try your hand at one or more fun art workshops you can do on your lunch break! Each workshop consists of two 45-minute sessions (12 Noon to 12:45) on either a Monday/Wednesday or Tuesday/Thursday.  All supplies, tools and materials needed are included. Time to get creative!
Recommended for UT employees and students, as parking may be an issue for non-UT folks. The Brownbag Art Workshops will be held on UT's main campus in Sullivan Hall (Room 2030), AND on the Health Science Campus in the Collier building (Room 2410/12). The cost is $30 per workshop and all materials and supplies are included.
Topics
PAPERCRAFT - Silhouette shadowbox and large paper wall flowers (great as accents or as personalized party decorations!)
GLASS - create beautiful personal glass objects painted with alcohol inks and acrylic enamels
SEWING - cool fall crafts - felt woodland animals and upcycled sweater pumpkins
WOODBURNING - personalize a cutting board
HOLIDAY ORNAMENTS - make quilted ornaments to keep or share
Fall 2019 Brownbag Lunchtime Art Workshops Schedule
Topic
Papercraft
Papercraft
Glass Painting
Glass Painting
Sewing
Sewing
Woodburning
Woodburning
Holiday Ornaments
Holiday Ornaments
Campus
Main Campus
Health Science
Main Campus
Health Science Campus
Main Campus
Health Science Campus
Main Campus
Health Science Campus
Health Science Campus
Main Campus
Dates
M/W Sep. 9/11 or T/R Sep. 10/12
M/W Sep. 16/18 or T/R Sep. 17/19
M/W Sep. 23/25 or T/R Sep. 24/26
M/W Sep. 30/Oct. 2 or T/R Oct. 1/3
M/W Oct. 14/16 or T/R Oct. 15/17
M/W Oct. 21/23 or T/R Oct. 22/24
M/W Oct. 28/30 or T/R Oct. 29/31
M/W Nov. 4/6 or T/R Nov. 5/7
ONLY T/R Nov. 12/14
M/W Nov. 18/20 or T/R Nov. 19/21
Register Today! 
Please register at least one week prior to the start of the workshop to give the presenter a better idea of how many people will be participating. You may register for multiple workshops on one registration form.
Register for a Main Campus Brownbag Workshop
Register for a Health Science Campus Brownbag Workshop
COST
The cost per workshop is $30. Fees are due prior to the workshop. Pay online below, no extra fees!