art print center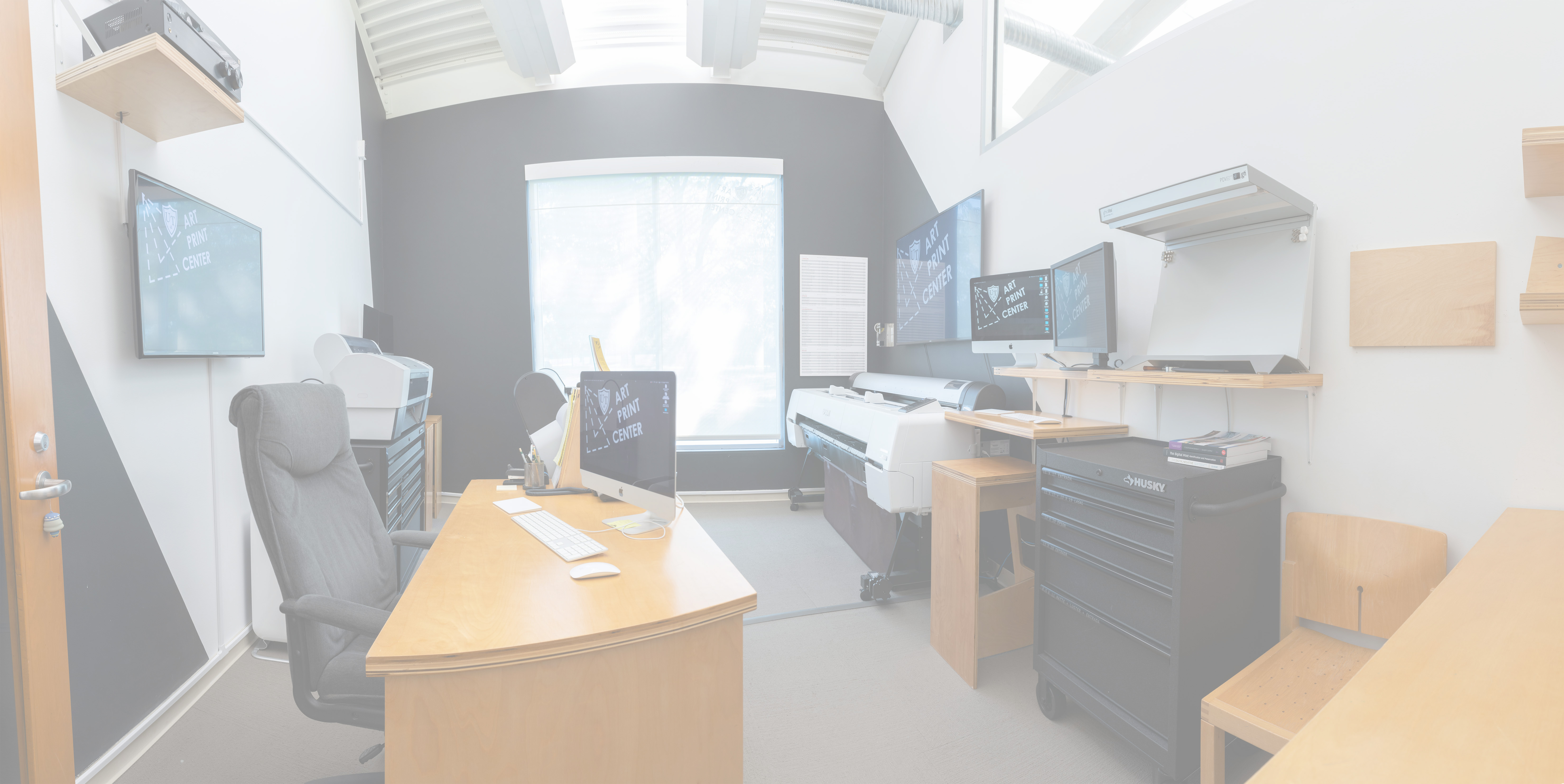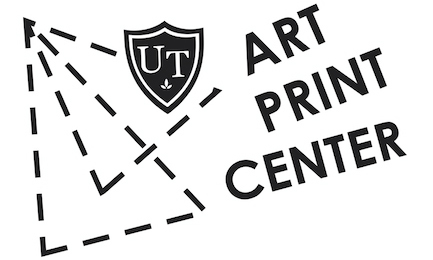 To Order
Please visit our online order form and include as many details about your project as possible. You will be sent a confirmation email inviting you to upload your files. Please do not upload your files without first creating a project order! Thanks.
Upload Files Here

Conveniently upload your files using WeTransfer. You will receive a confirmation from Eric Zeigler and your prints will be ready for pick up within 72 hours.
Upload files at https://artprintcenter.wetransfer.com/




 About


The Art Print Center is a student-staffed printing, mounting, and binding facility housed in the University of Toledo Center for the Visual Arts. We offer services to students, artists, and community businesses and arts organizations.

Our first goal as a facility is a comprehensive education for our students. The trained student-staff are knowledgeable users and teachers for all of our equipment and can assist with technical questions surrounding our services. We work closely with clients to create beautiful images and documents, just as you intended.

We also create our own printing profiles and run an entirely color-calibrated workspace, so you can be certain your print's colors will match your file.



 
Printing
We offer pigmented ink printing on the state of the art Epson printers. Our inks and papers are archival, and our entire facility is color managed to provide perfect color.
We offer printing in sizes from 8.5 X 11 to 64" wide rolls.
We are also open to custom jobs. In the past, we have printed on aluminum, steel, vinyl records, and transparent media.

Pricing for Students
• $3 per square foot (own paper)
• $5 per square foot (paper and ink included)
• $7 per square foot

Common sizes for ink and paper
| | | | |
| --- | --- | --- | --- |
| 8.5x11 | $3.25 | 24x30 | $25.00 |
| 11x17 | $6.50 | 36x40 | $50.00 |
| 13x19 | $8.57 | 44x50 | $76.38 |
| 17x22 | $13.00 | 64x72 | $160.00 |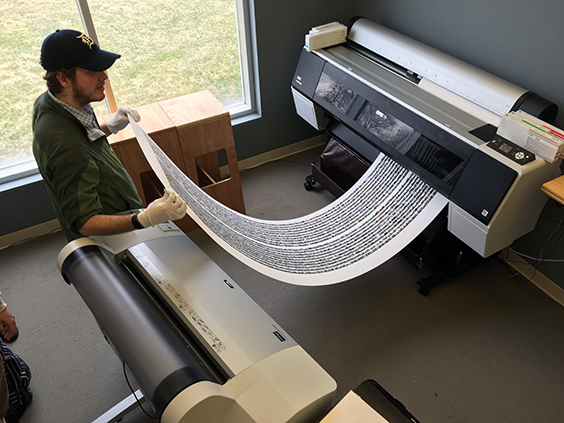 Papers offered include:
• Epson Premium Luster Paper
• Epson Enhanced Matte Paper
• Canson Baryta Photographique
• Moab Entrada
• Moab Lasal Luster
• Epson Adhesive Synthetic Paper
• Cotton Inkjet Fabric
Mounting


We offer print mounting services up to 60" wide.

We can mount to foam core, Gatorfoam, and Dibond materials.

Mounting provides a flat and stable image that can be hung on its own, or placed inside a frame. We recommend all images over 17x22 be mounted for best results.

Mounting prices range from $3.25–$5 per square foot, depending on the substrate material. 

 
Vinyl Lettering

 We offer custom vinyl lettering services. Our prices start at $5 per square foot for standard materials.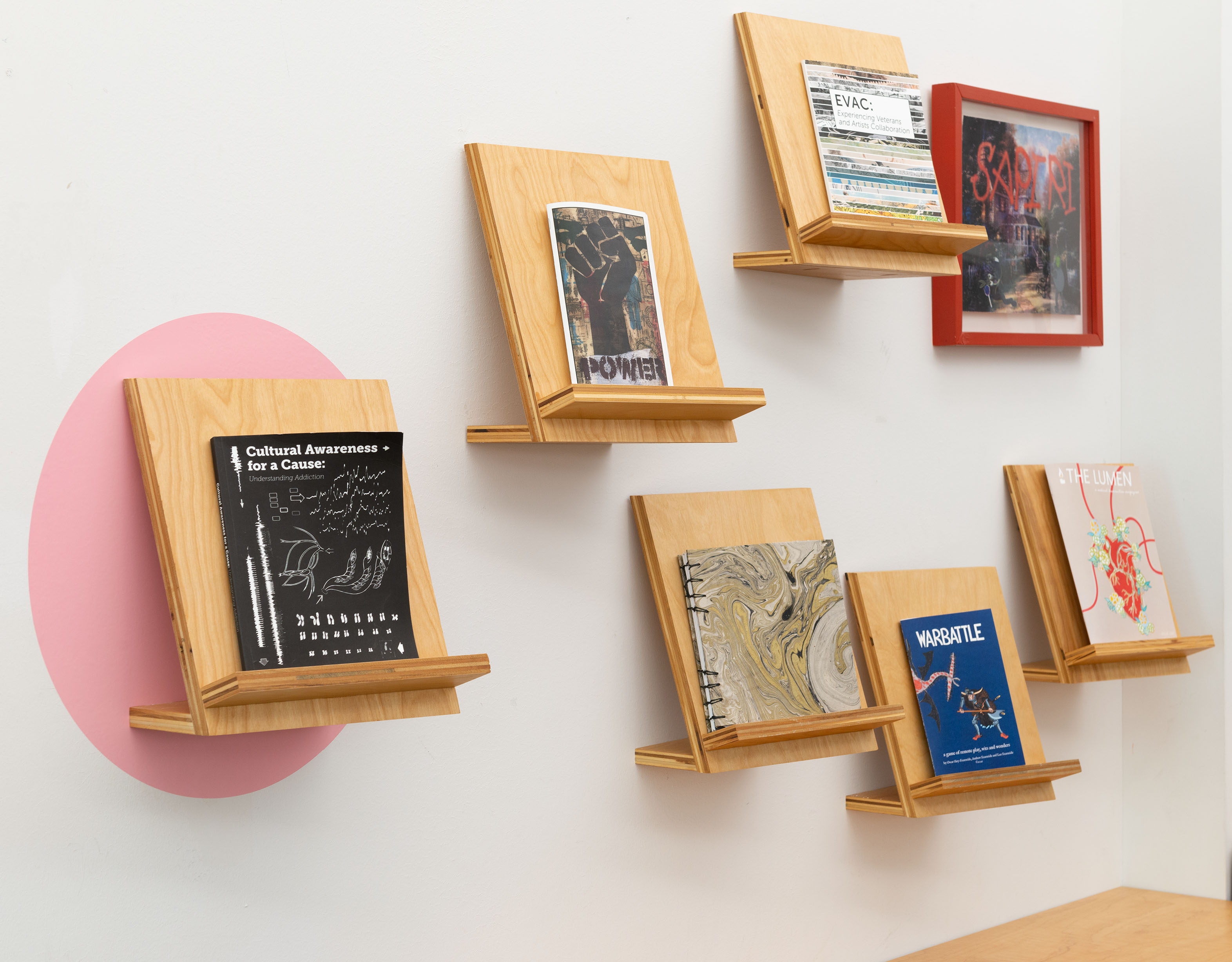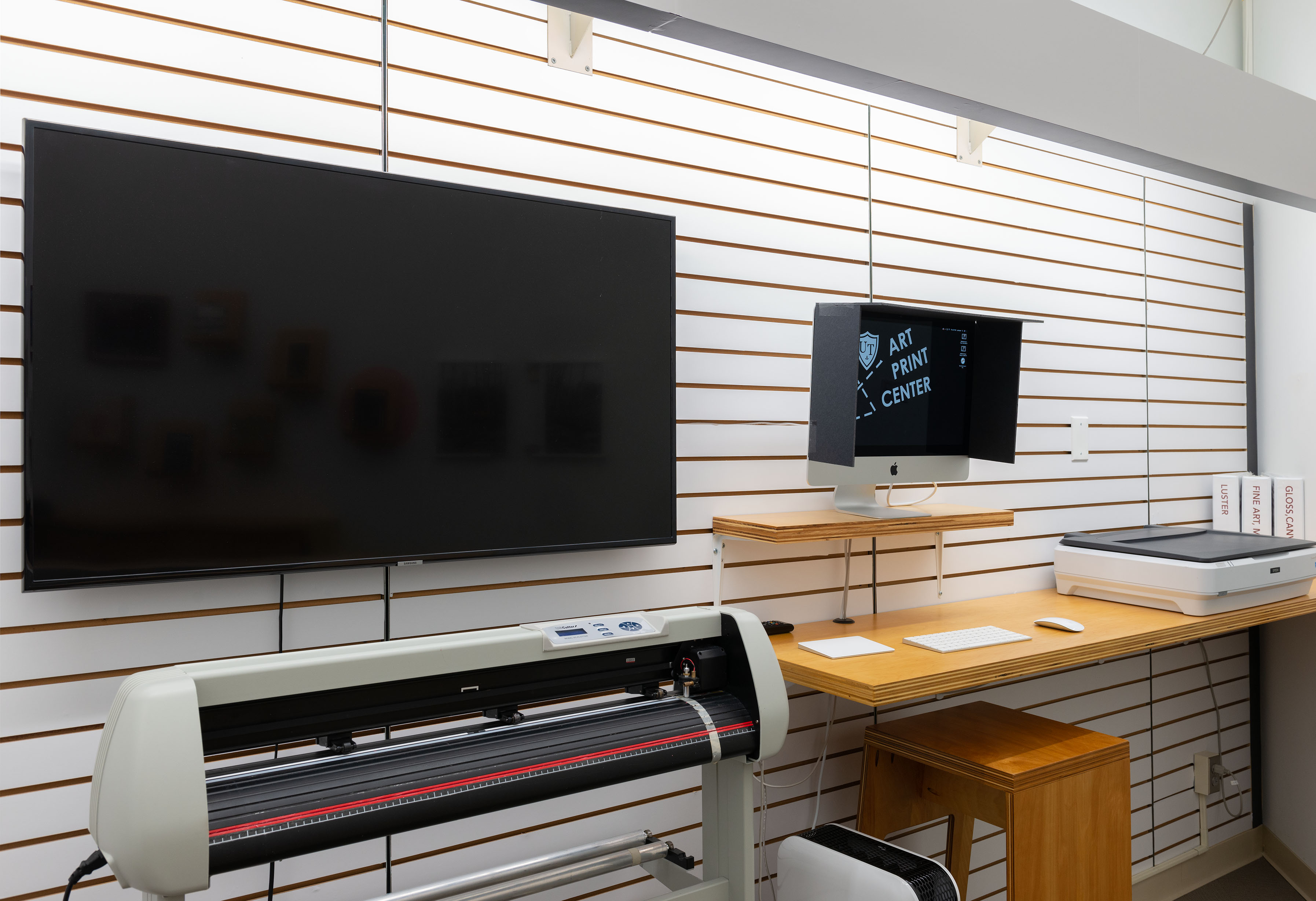 Book Binding
We offer perfect binding services for soft cover books up to 2" thick with spines of 12" or less. 
We can print text block and the covers, or bind materials you have already prepared. 
For pricing on books, contact Eric at: 
ArtPrintCenter@utoledo.edu