Alumni Spotlights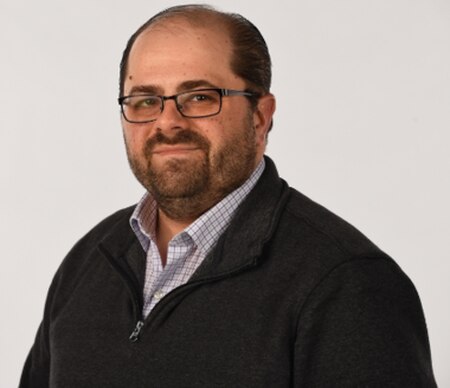 Andy has been working at ESPN for the past 18 years. Currently he produces documentaries for ESPN. His recent documentary, Believeland chronicles the relationship between the city of Cleveland and its sports teams. Billman, a lifelong diehard Cleveland sports fan himself, was interested in untangling how Clevelanders' relationship with their sports teams has evolved over the years. He also hosts the podcast, Cleveland and Beyond, which focuses on all things related to Cleveland sports.

Andy's time in the UToledo Communication department helped prepare him for his career with ESPN. As a student he was able to do local play-by-play, which helped him get his first job at ESPN. He also admits that he struggled with writing, but his time at UToledo instilled in him the importance of writing well. "Criticism made me better," he says, "I really learned how to take something and pair it down to its best. A lot of time you're relying on yourself to make your product the best."

When asked what he would tell new students coming into the program, he offers "You got to be willing into learn. You don't always know what you need to learn. You have to realize you don't know everything." He also believes that the department's focus on teaching students how to learn is valuable. He cites Media History as one of the most important classes he took in his time at UToledo because it helped him put the media landscape in perspective. He explains that "Everyone loves pizza. It's popular now and always will be. But media won't be. Cable is not now what it was 20 years ago. And Instagram won't be the same in 20 years as it is now. I learned that you have to be observant and learn to change. You have to embrace change, not fight it. And the communication department at UToledo helps you learn how to adapt."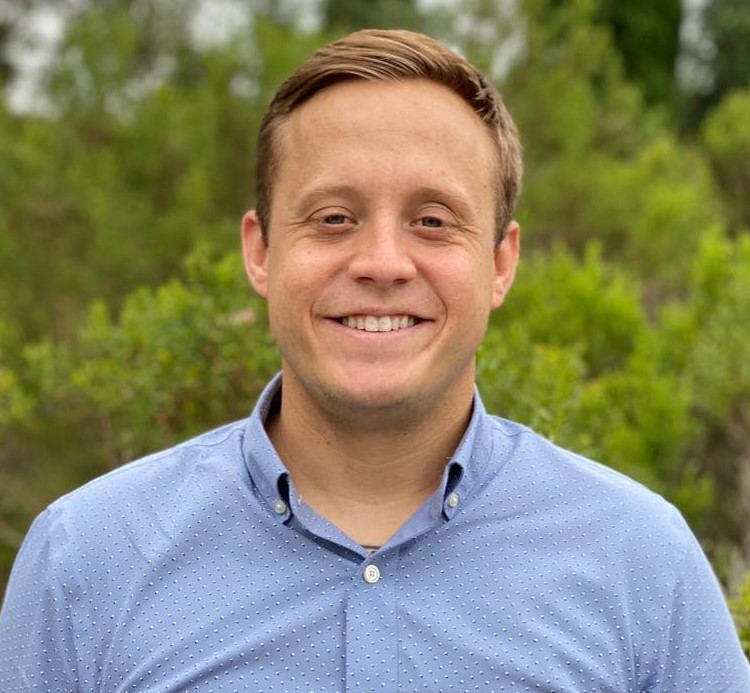 Branden is using his communication degree in the real estate industry. His position as the Vice President of Marketing for Corcoran Global Living has him managing brand awareness, leading a marketing team, nurturing the company clientele database, and sending internal communication. His path to this position was winding, and it took him through Hollywood. During his time at UT, he interned at MTV and Paramount. He worked in the film industry and served as executive producer for 7 films, including River Runs Red (starring Taye Digges, John Cusack and George Lopez).
Branden relies on communication skills regularly in his position. He believes that "we are living in a world where you need to know at least a little bit about media and press." His time at the UToledo Communication Department was helpful in preparing him. He especially relies on the skills he learned related to nonverbal communication, group communication, organization, and media history. Faculty involvement was key to his learning experience.
"Communication is a versatile degree that can be used in nearly any industry. Pair it with whatever interests you have. You will be better at it because you studied communication."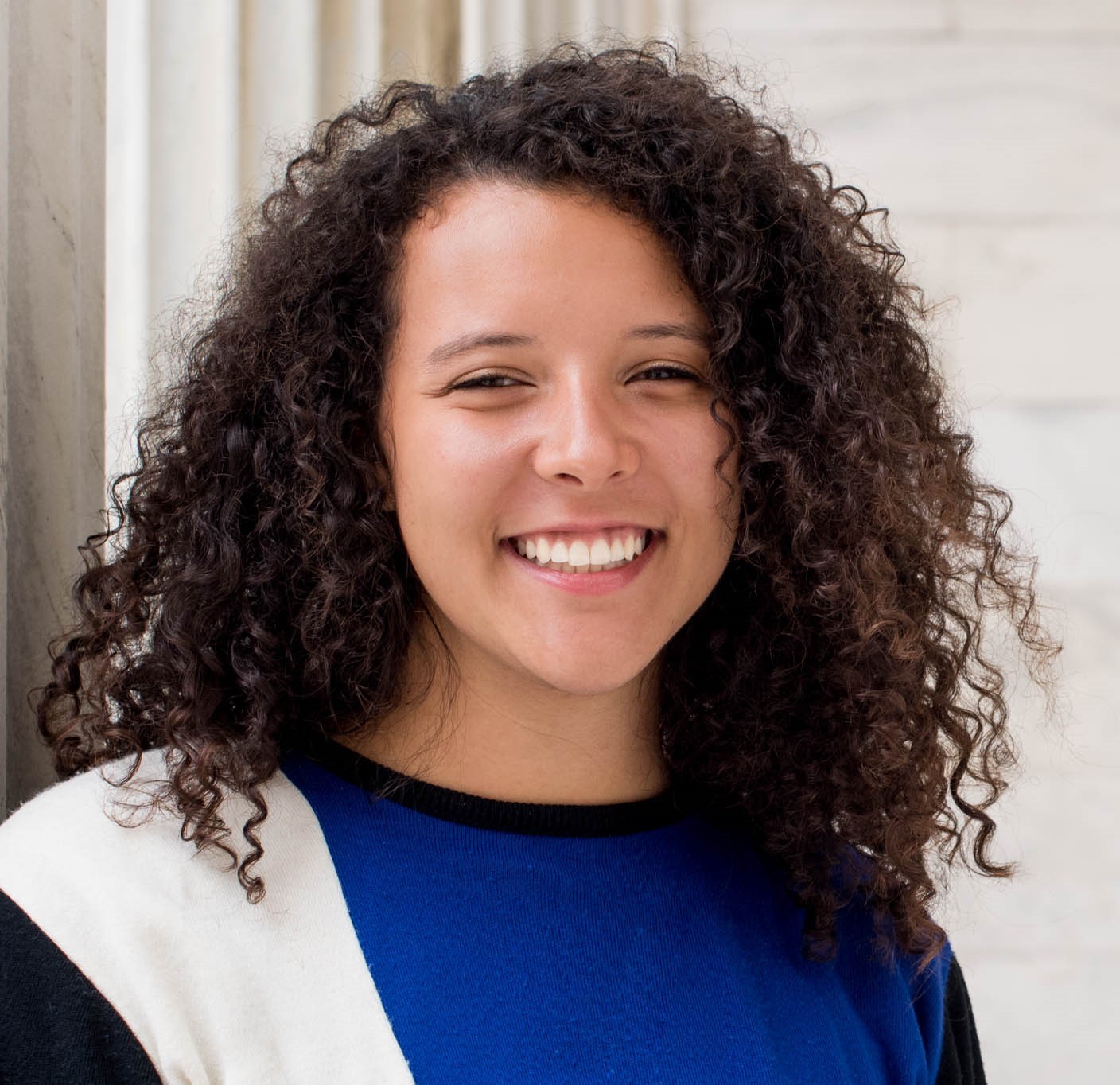 Natalie currently serves as the Youth Services Manager for the Toledo Arts Commission. She loves that her job allows her to be connected to the Toledo Art Scene. She is responsible for promoting, hiring seasonal staff, scheduling, grant reporting and social media. She also oversees the Young Artists at Work Program and the Marcy Kaptur's Ninth Congressional District Invitational High School Art Exhibition. She started working with the Toledo Arts Commission as a volunteer, moved into an internship. When she graduated she moved into a full-time position in Creative Placemaking.

She relies on communication skills constantly in her role. She believes that the ability to communicate with all different kinds of people is vital to success. Flexibility is key since innovation, creativity and collaboration are what drive the art scene. She often works to connect people to projects which involves getting support from various stake-holders. This also requires her to have a sense of cultural competence since so many different kinds of people orbit the Toledo Arts Commission.

Her experience in the UToledo Communication program played a major role in her success. She explains that "the faculty were great. They helped me learn how to advocate for myself. I learned my DIY attitude. You have to advocate for yourself because no one else is going to advocate for you." She appreciates that her communication degree taught her a variety of skills. "I like that the Communication degree helped me become adaptable and diverse. It didn't pigeon-hole me too much." The most important skills were networking, public presentations and interpersonal communication. If she had one piece of advice to give to incoming students, it would be "It's more important to be curious than right. Don't let your dream muscle become atrophied."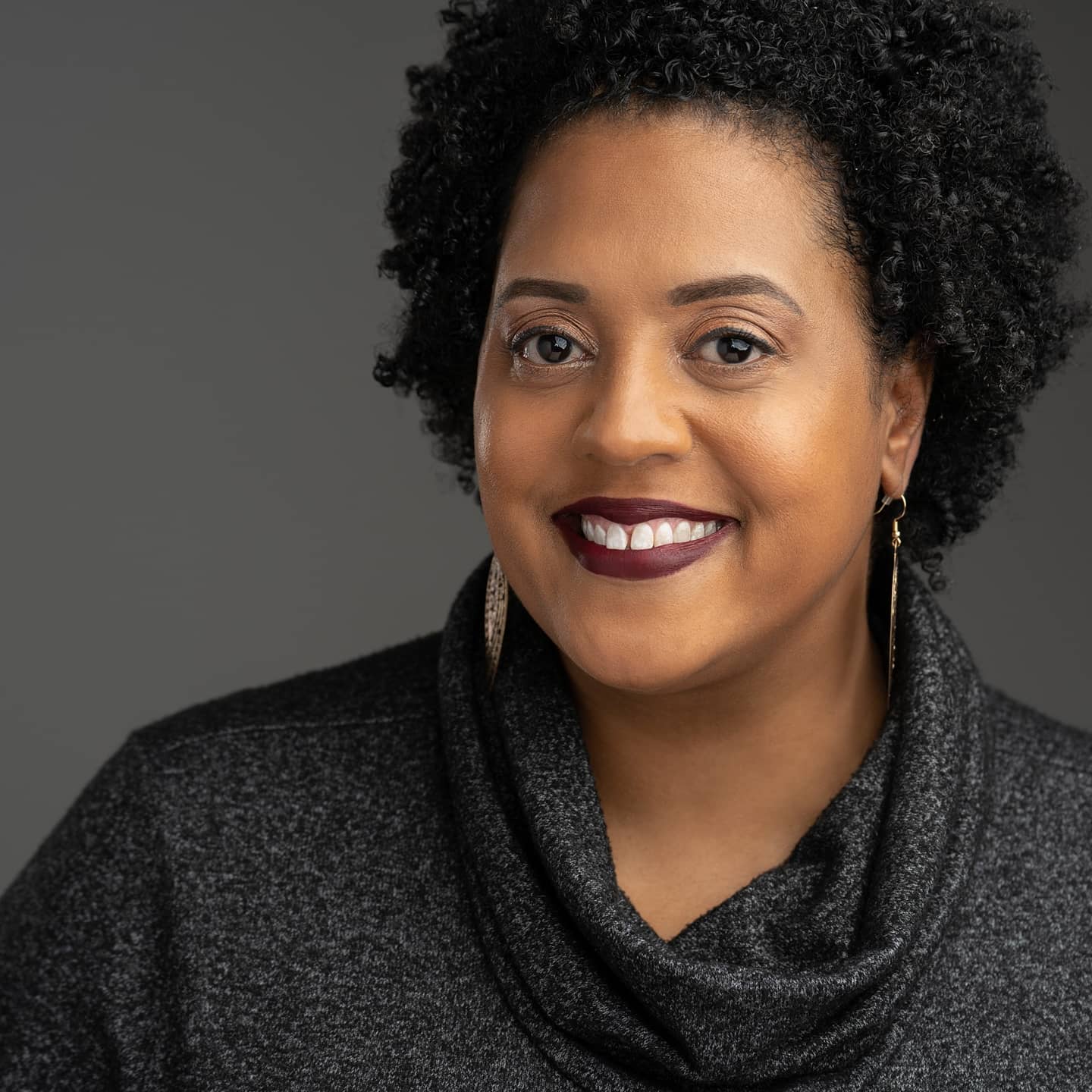 Candice's Communication degree has opened doors for her to work at some really exciting places. While she is currently employed for TPS, she has served as the Director of Communication for the Toledo Museum of Art and as Senior Communications Manager for the Toledo Zoo. The External Communications Manager Position at TPS keeps her busy as she is responsible for media relations, social media, community engagement initiatives, coordinating digital media and acting as spokesperson for the district.

Her Communication degree from UToledo helped prepare her. "I learned about the power of relationships and how to appropriately work with others. It helped me do well in my career." She likes working for organizations that align with her values and with her "authentic self." She believes that writing and public speaking skills are vital to career success.

There are a few ways that she believes a student can tell if a Communication degree is right for them. "If you enjoy working with others, helping to elevate brands, helping to lift others up, you may be interested in the field of communication. There are so many paths outside of broadcasting. There is a whole industry that people don't know about because it's behind the scenes. But strong brands and companies are driven by the most dynamic communicators."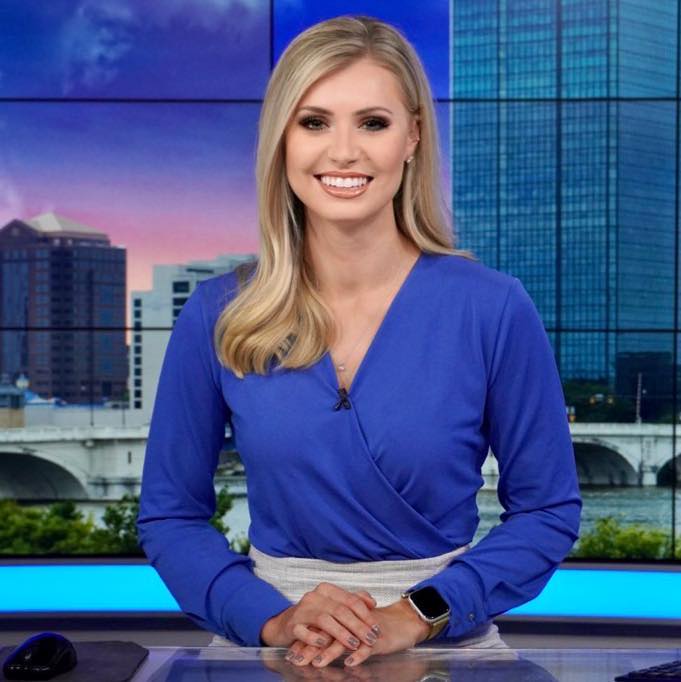 McKenzie serves in a variety of capacities for 13 ABC in Toledo. She is the weekend Morning Anchor and reports during the weekday evening newscasts. She reports that "I love my job. I wake up every day and I'm excited about getting to work. Every day is different. I can never say I'm bored!" She was originally connected to the station through an internship through the UToledo Communication Department. She's now worked there full time for 7 years.

Communication skills are vital to her career success. She believes that while writing and on camera presence are key, people skills are an often overlooked component of the newsroom. "You have to know how to talk to someone. It is hard to interview people who have gone through a loss or a hard time. You have to connect with them while also getting the answers. You have to have a heart and also be able to report the news."

She believes that the UToledo Communication Department was fundamental in helping her get to where she is today. "The guidance. The open nature. I had professors who took time to share with me the type of things I needed. I learned every position of the newsroom. It helped me become a better anchor. My professors showed me the jobs that go into getting the job." She is especially appreciative of the faculty and the candid feedback they provide. "If I could do my college experience again, I'd do it at UToledo in the Communication Department!"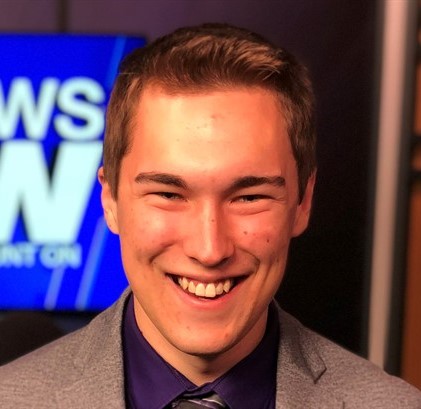 Isaac Petkac put his UToledo Communication Degree to work quickly as he graduated from UToledo and went directly to work for Erie News Now. He is a reporter throughout the week, the weekend news anchor and the sports anchor at night. He enjoys his job because "there is so much to look forward to. I like that you walk in and you don't know what your day is going to be. It's a fun business to be in when you don't know what comes next."

Isaac's position has its origins in an internship he completed at UToledo. One of the anchors at Erie News Now reached out to him after his internship. So he emailed the news director and he was hired in no small part due to the contacts he made during his internship.

Isaac believes that the UToledo Communication program prepared him by teaching him how to be flexible, how to tell stories, and how to communicate (not just on air, but behind the scenes as well). He recognizes that the opportunities he had at UToledo helped him learn how to adapt and handle multiple things at once. He notes that "all of the things I was afforded to do helped me to learn how to handle stress. Rather than feel overwhelmed, I feel confident in my ability to handle things."

When asked what the 

UToledo

Communication program offers that you might not get at other places, he offered "if you choose

UToledo

, you're going to get the ability to get your hands-on experience immediately. The other thing 

UToledo

allows is that you get to control your own growth. It's not a place where they put students on an assembly line. If you really care, and if you believe you can be successful, you will be successful, because there are plenty of opportunities"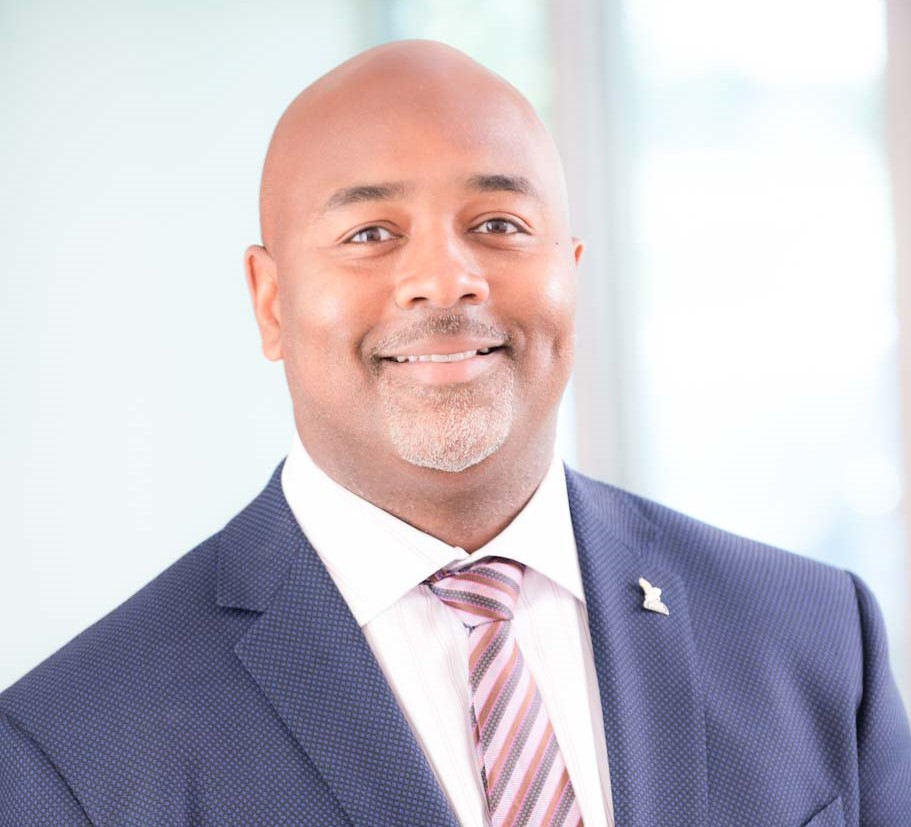 Reggie has been in banking for 23 years. He started as a teller while he was still a UToledo student and he now serves as Vice President of Premier Bank. He also acts as the Director of Community Development. His role in this capacity is a community ambassador for the Bank. He coordinates activities in the area and works to ensure Premier Bank is meeting its corporate responsibility by reinvesting back in the Community. He is thrilled that his career allows him to make a difference in the community that he was born and raised in.
He relies on communication skills constantly in his job. He currently manages a team of 6 six people, gives media interviews, works on product creation, teaches financial literacy classes and leads staff meetings. His time in the Communication Department at UToledo helped prepare him with the skills necessary to succeed in banking. "I took classes that drilled home the importance of public speaking. I learned to talk confidently. How to project. How to keep listeners engaged. My professors were maniacal about my writing style, and I use that stuff every single day. Every time I send an email to all our 400 employees, that email represents me."
Reggie believes that the flexibility of a communication degree was instrumental in helping him prepare for today's marketplace. "A communication degree is a Swiss army knife. It can do lots of things. You just have to choose how you want to use it."
Areeba is using her Communication Degree to make the world a better place. Her work at the Democracy Fund is currently focused on researching how journalists are harassed online. This work helps the organization decide how they should allocate their funding. She wanted to go out directly into a reporting role, but in the midst of the pandemic she instead decided to pursue this advocacy work.

She says she finds this work valuable because "we are transforming the way that journalism operates on a local level. And the local level is where we need to institute change. The way media is funded doesn't cover local communities in a way that builds support. At the Democracy Fund we fund organizations that value local journalism."

Areeba believes her communication degree played an important part in her success. "The communication degree exposes you to a lot of different things. I took classes in video editing, TV production, investigative journalism and audio editing, and public speaking. These classes prepared me to think on my feet. I was pushed out of my comfort zone. When I graduated college I was ready to take on anything."

She is especially confident that a communication degree is essential to today's marketplace because you never know what is going to be the next skill set you rely on. It is great to be a well-rounded individual because you never know what your next gig is going to be.