Live Sports: Behind the Broadcast
Media Communication Shadowing Experience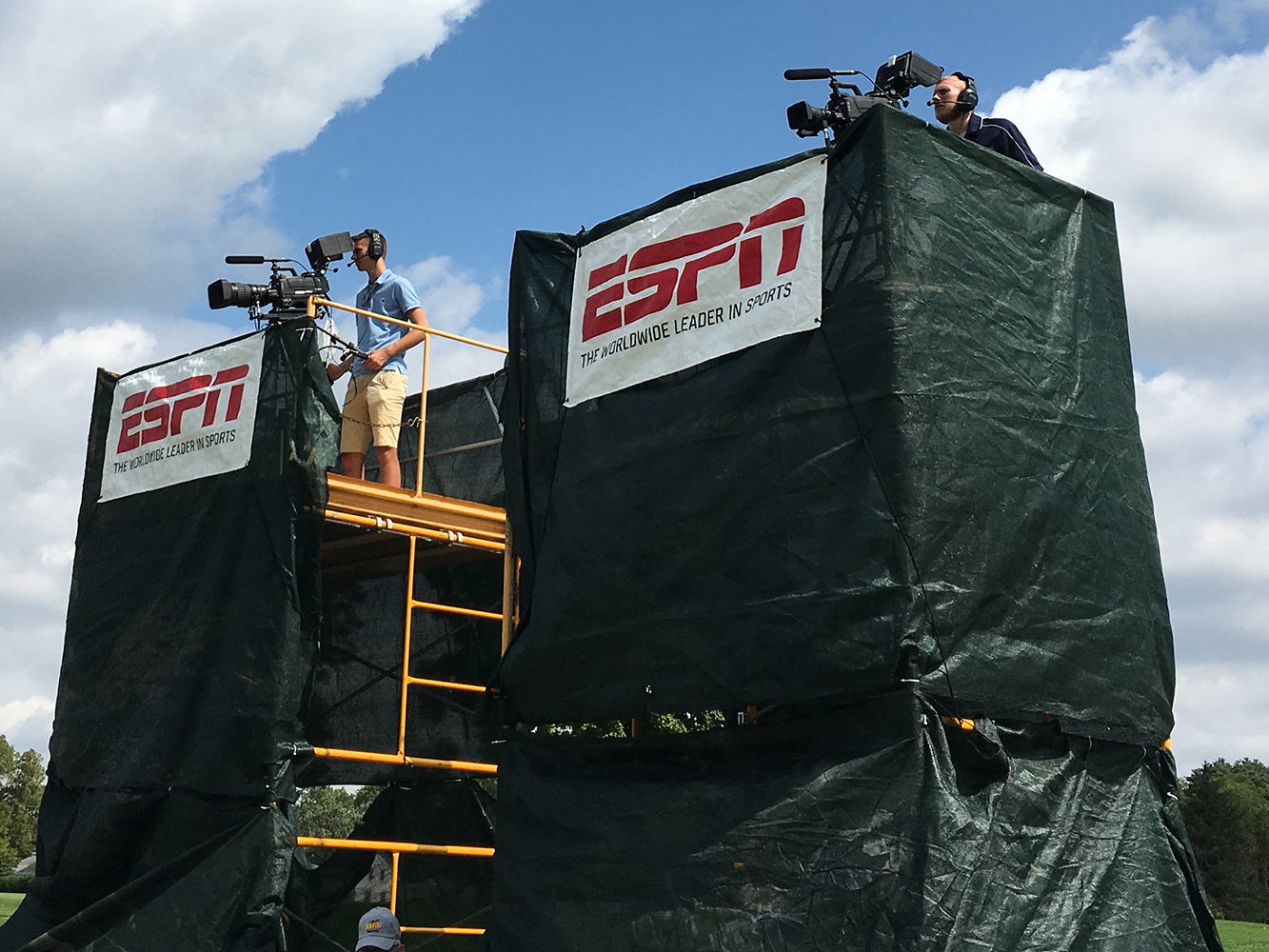 Considering a career in media communication or sports broadcasting and you'd like to give the program a test drive? This opportunity is for you! Live Sports: Behind the Broadcast is a shadowing experience for students interested in studying media communication at The University of Toledo. 
With Live Sports: Behind the Broadcast, you'll get a sneak peek at the great hands-on experiences our students get in the amazing and exciting Bachelor of Arts in Media Communications degree program.
You'll get to
Shadow the production team during a live Toledo Rockets game broadcast
Experience pre-game through tear down with the crew
Learn what it takes to produce an ESPN broadcast
Attend a NCAA game for free! 
Registration
Games will be added throughout the year so keep an eye on this page and the registration link for new dates. 
Space is limited to 4 students per game, as to not disrupt the live work of the crew. You are able to bring up to two additional guests who can watch the game while you participate in the shadow opportunity. 
---
The mass media and communication landscape is constantly changing. The University of Toledo's media communication bachelor's degree program gives students the versatile skills they need to adapt to evolving trends.
Our goal is to prepare you to become marketable media specialists who can step into a variety of fields. UToledo undergraduates learn how to create, design and distribute communication across media platforms from print, radio, TV, online, mobile and virtual.
Students study journalism, social media, content producing and production.
UToledo's unique partnership with ESPN offers students a chance to work behind-the-scenes on live productions of UToledo sporting events.