Graduate programs in Disability Studies
DISABILITY STUDIES
Disability Studies explores the meaning of human difference – how we value some bodies and devalue others, how we accept or resist certain notions of "normal" behavior, function, and appearance. UToledo offers two ways to receive graduate credentials with a focus in disability studies: an online graduate certificate and a Master of Liberal Studies with a Concentration in Disability Studies.  Disability Studies graduates have gone on to work in allied health, higher education, nonprofit management, elected office, as well as completed further graduate studies. 
For UToledo undergraduates looking ahead to graduate education, the program also has a host of  affiliated graduate programs including a 4 + 1 MBA Program and a 4 + 2 Juris Doctor.  
PROGRAMs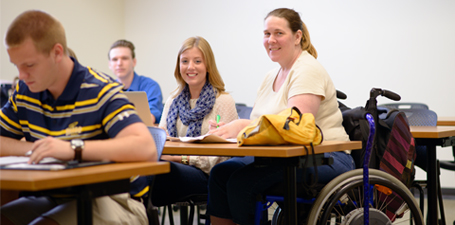 Our 12-credit graduate certificate is ideal for working professionals and graduate students seeking advancement in policy, education, advocacy and compliance.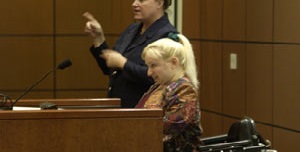 The MLS Program is ideally suited for the adult learner who seeks to combine the challenge of graduate work and a focus on disability issues with the freedom to explore new fields of knowledge.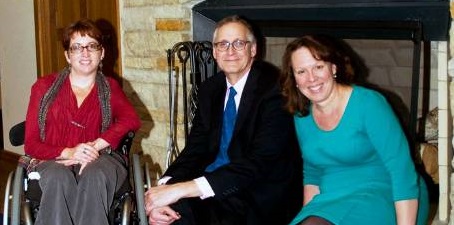 Affiliated Programs
The Disability Studies program has formal and informal connections with programs across campus that enable graduate students to engage in innovative interdisciplinary study. Ask us how we can support your studies at UToledo. 
CONTACT
Contact us about our graduate programs if you have any questions, or if you would like to discuss your options.
Kim Nielsen, Ph.D.
Professor and Program Chair of Disability Studies
419.530.7254
kim.nielsen2@utoledo.edu