ABOUT US
The UToledo Department of English offers undergraduate and graduate programs and courses in literature, creative writing, and linguistics. The department awards a number of scholarships to our students, including the Shapiro Senior Scholarship. English majors are also eligible for humanities scholarships.
The Aureole Press is housed in the department's typography lab, and is run by Professor Tim Geiger. English department faculty are widely published in literary criticism, rhetoric and composition studies, linguistics, fiction, creative nonfiction, and poetry.
The University's core curriculum, taught to students across all colleges, includes a series of Composition courses taught through the Department of English. The series of courses is designed to foster students' ability to write, read, and think critically and actively.
programs
Creative Writing Concentration
Literature Concentration
STUDENT INVOLVEMENT
The Mill Literary Magazine is created and published by students each year. While the Department of English supports the magazine, it is entirely student run and organized. All students are encouraged to submit publications and can even go on to win prizes in a variety of categories.
Sigma Tau Delta: Beta Rho is UToledo's chapter of the international English honor society. They hold a variety of events and socials throughout the year. Follow us at @sigmataudelta_ut 
alumni
Recent alumni have gone on to careers in teaching, journalism, publishing, bookselling, university administration, librarianship, marketing, and innumerable other areas in which reading and writing are essential. 
Recent M.A. graduate students have gone on to work at universities all over the country, as well as internationally. Recent graduates of our M.A. and B.A. programs have built on the coursework and mentoring they have received from the department to be successful within and outside academia, including studying in PhD programs at top schools around the country, teaching, and working at Amazon, libraries, and as freelance writers.
Questions? Contact us at EnglishDept@utoledo.edu or 419.530.2318.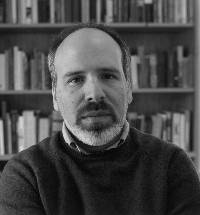 Andrew Mattison
Professor, Department Chair
419.530.2592