Richard M. Summers Memorial Lecture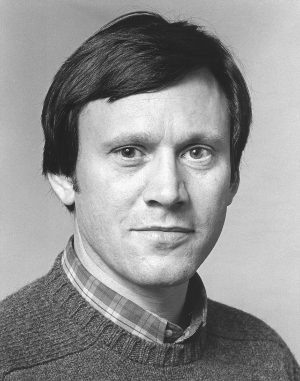 The Richard M. Summers Memorial Lecture is made possible by an endowment fund established by Mrs. Marie Summers to honor her son, a member of the Department of English from 1966 until his death on November 5, 1988. Since 1990, it has annually brought to campus a distinguished writer, literary scholar, or critic to speak on literature or its relationship to language, culture, or art.
---
30th Richard M. Summers Lecture
"Translating Blackness"
With Dr. Lorgia García Peña
Thursday, Sept. 29, 2022 at 6 p.m. 
Law Center, McQuade Law Auditorium (Main Campus)
Admission and Parking are FREE (Parking in Area 12, near the Law Center)
Dr. Lorgia García Peña is an internationally acclaimed scholar, intellectual, and professor, whose writing, research, and activism are a shaping force in the fields of Ethnic Studies, Latinx Studies, Global Blackness, Colonialism, and Diaspora Studies. She is the author of The Borders of Dominicanidad: Race, Nations and Archives of Contradictions (Duke UP 2016), a study of the impact of stories—historical and fictional—on the national and racial identity of Dominican people. The Borders of Dominicanidad is the winner of the 2017 National Women's Studies Association Gloria E. Anzaldúa Book Prize, the 2016 LASA Latino/a Studies Book Award, and the 2016 Isis Duarte Book Prize in Haiti-DR Studies. Dr. García Peña's new book, Translating Blackness: Migrations and Detours of Latinx Colonialities in Global Perspectives (Duke UP 2022), engages various geopolitical spaces: Latin America, the United States and Europe, providing a new cartography for understanding contemporary Latinidad. In December 2021, García Peña was awarded the Freedom Scholars award by the Marguerite Casey Foundation. This award recognizes the role that scholars play in cultivating and nurturing movements for justice and freedom. Dr. García Peña is currently Mellon Associate Professor at Tufts University.
PAST SPEAKERS
Cleanth Brooks
Barbara Kiefer Lewalski
Wayne C. Booth
Houston A. Baker, Jr.
Ann Beattie
Edward W. Said
Gwendolyn Brooks
Jerome McGann
Stanley E. Fish
Robert Pinsky
William Labov
Edward Albee
Marjorie Perloff
Nikki Giovanni
Tom Robbins
David Bevington
John McWhorter
Sharon Olds
Michael Bérubé
K. David Harrison
Naomi Shihab Nye
Wai Chee Dimock
George Saunders
Vijay Prashad
Carolyn Williams
Danzy Senna
Roland Greene
Elaine Treharne