Geography Colloquium Series 
The Department of Geography & Planning Hosts a Bi-Weekly Colloquium Series. The series features presentations by geography professionals on their research. Colloquium topics include environmental, transportation, cultural, and economic geography.
The Colloquium Series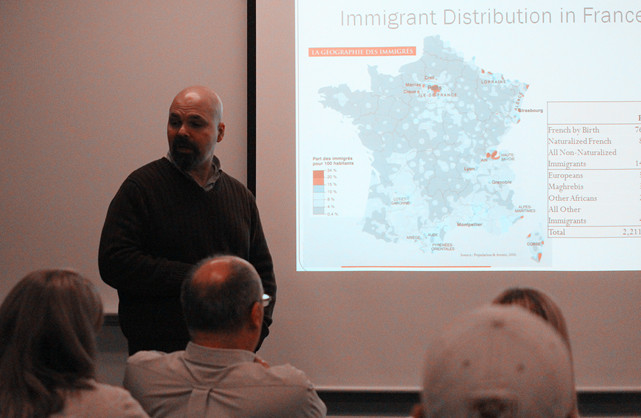 Exposes geography students to research methodology through example
Introduces the students to our local geospatial professionals
Illustrates the diverse career potentials a degree in spatial sciences merits
Encourages discussion through a question and answer session on the presentation.
Graduate students are strongly encouraged to attend!
SPRING 2019 Colloquium Schedule 

February 1st
Yanqing Xu, University of Toledo - Applications of GIS in Public Health and Crime Analysis
Flyer
February  15th
Derek Alderman, University of Tennessee - The Maps Behind the Movement: African American Freedom Struggles as Geographical Work
Flyer

March 15th
Kalyn Rossiter, Ohio Northern University

March 29th
Stephanie Ryberg-Webster, Cleveland State University
Note: Meets at Fridays 2:30 p.m. - 3:30 p.m.in Synder Memorial 3066.