Master of Arts Program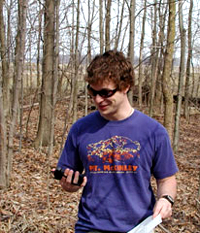 Geography is a spatial science that looks at the ways humans interact with their environment in our continuously changing world.
Planning is an applied science based on decision-making, finding usable land and developing communities.
Students study issues that are critical to all living beings like global warming, economic development, resource management, land use conflict and population growth, to name a few. UToledo's geography and planning majors use state-of-the-art Geographic Information Systems and Remote Sensing Laboratories that have over twenty-five computers in a networked environment. They conduct research at the Lake Erie Research and Education Center, the Ohio GIS Network and the OhioView Research Consortium on remote sensing.
Also, students gain "real-world" experiences through our nationally recognized internship program where they work with planning agencies, community development organizations or companies applying geographic information system technologies.
UToledo's master's program has two options — a thesis option and a non-thesis option. Questions about admission into our master's program should be directed to the Graduate Coordinator. Click here for Graduate program flyer.
The Geography and Planning Department offers an intensive M.A. program that combines professional work experience with a strong academic curriculum. We have an applied orientation with approximately 25 M.A. level graduate students, 25 undergraduate students, and a very successful community based internship program.
The department has an active research agenda with external funding exceeding $1 million this past year.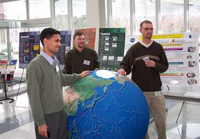 The University of Toledo is a comprehensive state institution enrolling nearly 20,000 students with an attractive main campus located in a suburban community.
Degree Requirements - M.A. Geography
What to expect when you graduate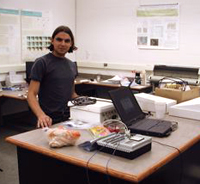 Geography and planning graduates find jobs in urban and regional planning, economic and community development, site development, geographic information systems (GIS), market research, location analysis, transportation planning, international business, airline research, travel and tourism, census bureau, intelligence, meteorology, Peace Corps and education.