Ronald Lora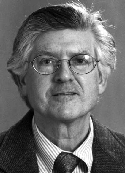 Ronald Lora, Professor Emeritus,
received his Ph.D. from The Ohio State University, with specialization in American intellectual history and recent political and cultural history.
Dr. Lora's teaching has been recognized with an Outstanding Teaching Award from the University of Toledo in 1976 and the Outstanding Teacher Award from the Ohio Academy of History in 1987.  During 1993-1995 he served as a Master Teacher at UT.  He is a past president of the Ohio Academy of History and has been a fellow of the Henry E. Huntington Library.  Dr. Lora is a regular newspaper columnist on matters of history, politics, and culture. Currently he serves as a Trustee of Bluffton College and is a member of its Athletic Hall of Fame.
Contact Information:
Office: University Hall 5400-D
Phone: (419) 530-2242
Email:  ronald.lora@utoledo.edu
Publications:
Dr. Lora is the author of Conservative Minds in America (1971; 2d ed., 1980), editor of America in the 1960s: Cultural Authorities in Transition (1974) and of The American West (1980). With William H. Longton he is co-editor of The Conservative Press in Eighteenth- and Nineteenth-Century America (1999) and of The Conservative Press in Twentieth-Century America (1999). He has published numerous articles in intellectual history and on conservatism, includng a study of Ohio's fifty-third governor, "Martin L. Davey: Horatio Alger in the New Worlds of Tree Care and Partisan Politics," in Builders of Ohio  (Warren Van Tine, ed., 2003).  He is working on the centennial story of First Mennonite Church, Bluffton, Ohio.