UToledo Music Department Spaces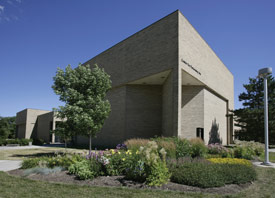 Welcome to the University of Toledo Department of Music space reservation page. This is the place for information on reserving a space for rehearsals, concerts, recitals and other Music Department events. Scroll down to see info about the spaces.
This is NOT the place to rent Savage Arena or the Student Union Auditorium for large scale concerts and events. For more information on renting these or other non-Music Department spaces, please visit http://www.utoledo.edu/studentaffairs/stunion/reserve/
Click here to view the Music Spaces Calendar. http://www.utoledo.edu/al/music/musicspacescalendar.html
---
Book a Space
To book a space, the rules are slightly different depending on whether you are a Music student or faculty member, or whether you are outside the Music Department. Click the applicable button for more information and/or to reserve a space. 
---
About the Music Spaces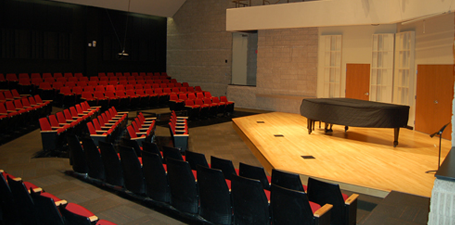 Recital Hall - Seats 267
The Recital Hall is located in the Center for Performing Arts and seats 267. With an intimate stage environment, the Recital Hall is suitable for individual recitals, chamber concerts and musical/theatrical events which prefer a smaller stage. The space is mediated with stage lighting, sound system, projector and screen. A Steinway grand piano is also available upon request.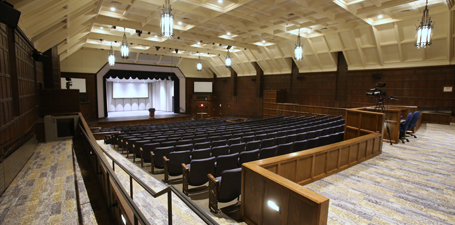 Located in University Hall on  main campus, Doermann Theater is a fully mediated space which includes projection equipment and two large screens on either side of the stage area, as well as professional sound and lighting equipment. This space is handicapped accessible and includes a lift to the stage. To reserve this space, call Rubye Wise 419.530.8520 or email her at Rubye.Johnson@utoledo.edu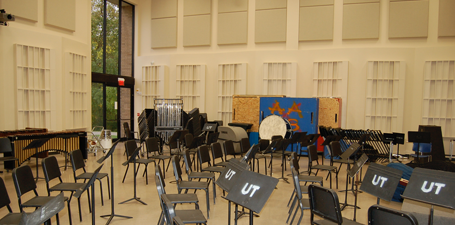 instrumental rehearsal Room
This space, also known as the "band room," is located in the Center for Performing Arts in room 1023. A large, versatile space outfitted with acoustical wall panels, the Instrumental Rehearsal Room is designed for rehearsing ensembles but is also an excellent space for lectures, demonstrations, and workshops requiring an open floor plan.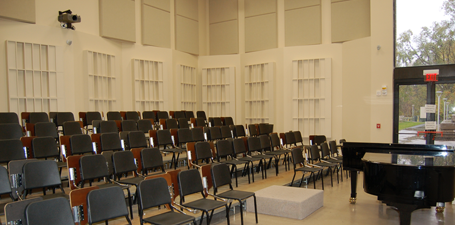 Choral Rehearsal Room
The Choral Rehearsal space (PA 1017) is located in the Center for Performing Arts. It is designed as a rehearsal space for choral ensembles of almost every size and includes risers and a grand piano. It is also fully mediated and includes seating, and may also be used as a lecture space.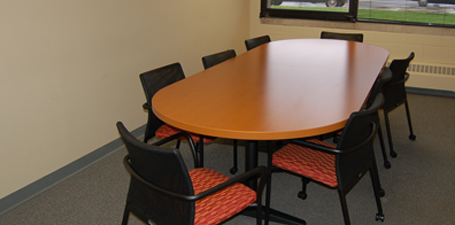 Conference Room 
The Center for Performing Arts Conference Room (PA1004) is suitable meeting space for up to 12 people.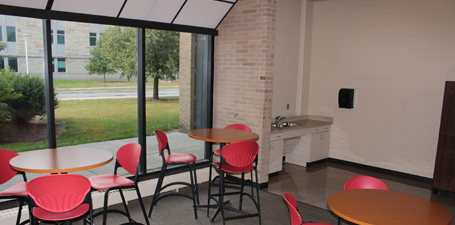 Student Lounge
The Student Lounge (PA 1029) is an excellent place for Music student groups to meet, or for study space. It features table seating for 16 and also has a small kitchen facility. It is equipped with a small refrigerator and sink. There is no stove, but there is a microwave. Normally, this space is open to Music Students at any time. However, it can also be reserved ahead of time to guarantee availability.
For other spaces in the Center for Performing Arts, contact the CPA main office at 419.530.2448.