Imam Khattab Lecture in Islamic Studies
Each year the Imam Khattab Endowed Chair in Islamic Studies gives an annual public lecture on a particular topic related to the study of Islam.  This year, the lecture will be held virtually and is open to the greater Toledo community.   
Is Our World Deglobalizing? And What Does it Mean for Racial and Religious Minorities?
Speaker: Ovamir Anjum, Ph.D.
Imam Khattab Chair of Islamic Studies
Tuesday, Nov. 17
5 p.m.
Join a lecture addressing how our world might be on the verge of deglobalization. Driven by technological changes such as automation, environment and cultural nativism, deglobalization has been accelerated by the current pandemic. This lecture will examine the potential pros and cons of this development, focusing in particular on the perspectives of racial and religious minorities and how we might better prepare for it.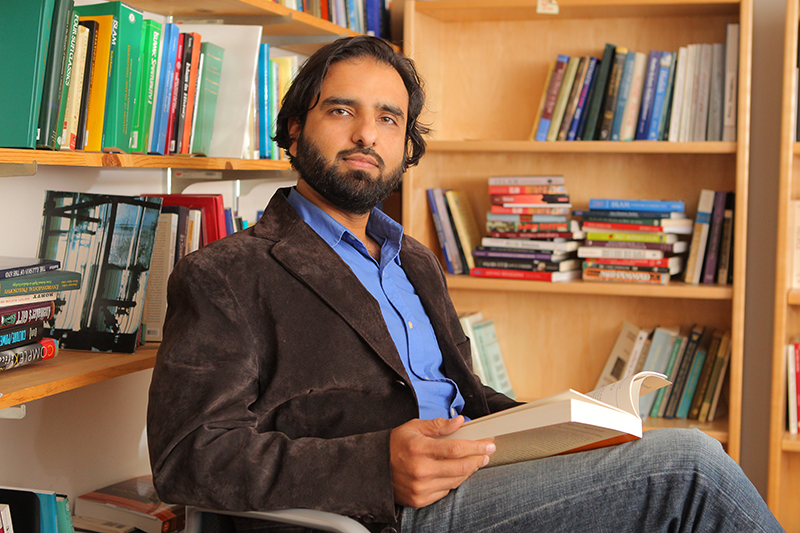 Meeting Link https://utoledo.webex.com/utoledo/j.php?MTID=m6e99950fd30837d2f1e27ef842bdc5ae
Meeting Number 172 815 0893
Password 26Vu3WMpUM5
About Ovamir Anjum, Ph.D.
Dr. Ovamir Anjum is the Imam Khattab Endowed Chair of Islamic Studies, associate professor in the Department of Philosophy and Religious Studies and affiliated faculty in the Department of History at UToledo's College of Arts and Letters. He is an intellectual historian of Islam. His academic interests are united by a common theoretical focus on epistemology in various domains of Islamic thought, ranging throughout politics, law, theology and spirituality (including Sufism).
Anjum's work is interdisciplinary, drawing on classical Islamic studies, political theory and cultural anthropology. His recent monograph is "Politics, Law and Community in Islamic Thought: The Taymiyyan Moment" (Cambridge University Press, 2012), which explores the nexus of politics (siyasa), law (sharia), theology (kalam) in classical Islam, with comparative theoretical interest in western thought.