UT Psychology Graduate Programs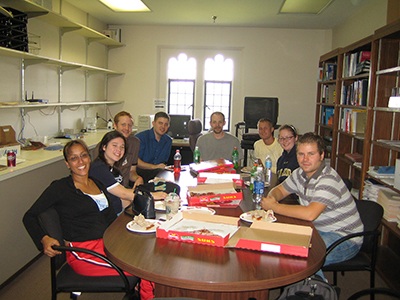 The Department of Psychology accepts applications for the Doctor of Philosophy degree with a concentration in either Clinical Psychology or Experimental Psychology. The latter provides for specializations in Cognitive Psychology, Developmental Psychology, Social Psychology, and Psychobiology and Learning.
Our doctoral programs prepare students for careers in academia at research-oriented universities and teaching colleges, at research institutes, in mental health or clinical intervention programs, and in many other settings. Doctoral training emphasizes developing scientific attitudes for (a) gathering and evaluating information, (b) solving basic and applied research problems, and, in the clinical area, (c) providing clinical assessment and psychotherapy. Each student completes specific course-related requirements, a master's thesis, doctoral examinations, and a doctoral dissertation. Students develop an individual plan of study in consultation with their academic advisor and advisory committee.

Students enrolled in the doctoral program earn the M.A. degree as part of the process of fulfilling the requirements for the Ph.D. degree. However, we do not offer the M.A. degree outside of the Ph.D. program, so students who only wish to obtain a M.A. degree should consider an alternative university.
Director of Clinical Training: Sarah Francis, Ph.D.

Experimental Coordinator: Jason Rose, Ph.D.