Jeanne Brockmyer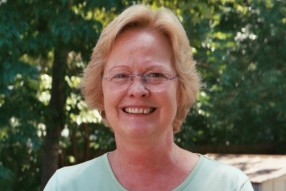 Ph.D., University of North Carolina, 1975
Emeritus Professor
Office: UH 1064
Phone: 419-530-4392
Fax: (419) 530-8479
Email: jeanne.brockmyer@utoledo.edu
Mailing Address:
Department of Psychology
University of Toledo
2801 West Bancroft St.
Toledo, Ohio 43606-3390
 Research Interests
video game playing
desensitization to violence
impact of media on society
aggression in children
gender and ethnic stereotypes
Selected Publications
Funk, J. B. (1992). Video games: Benign or malignant? Journal of Developmental & Behavioral Pediatrics, 13, 53-54.
Fay, L. M., Funk, J. B., & Lynch, D. J. (1992). Psychological considerations in the management of the neurogenic bladder. Dialogues In Urology, 15, 2-3.
Funk, J. B. (1993). Reevaluating the impact of video games. Clinical Pediatrics, 32, 86-90.
Funk, J. B., Chessare, J.C., Weaver, M.T, & Exley, A.R. (1993) Attention Deficit Hyperactivity Disorder (ADHD), creativity, and the effects of Methylphenidate. Pediatrics, 91, 816- 819.