Stephen D. Christman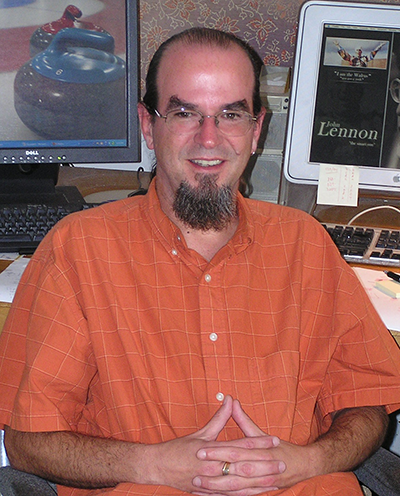 PhD, University of California Berkeley, 1988
Professor
Office: UH 5018C
Phone: (419) 530-4684
Fax: (419) 530-8479
Email: Stephen.Christman@utoledo.edu
Mailing Address:
Department of Psychology
University of Toledo
2801 West Bancroft St.
Toledo, Ohio 43606-3390
Dr. Christman will be accepting students for the Fall of 2023.
Dr. Christman's CV can be viewed here.
 Research Interests
Cognitive flexibility
Episodic memory
Handedness
Hemispheric asymmetry
Visual perception
Selected Publications
Prichard, E.C., & Christman, S.D. (2017). Inconsistent-handed advantage in episodic memory extends to paragraph-level materials. Memory, 25, 1063-1071.
Christman, S.D., & Prichard, E.C. (2016). Half oaks, half willows: Degree, not direction, of handedness underlies both stable prevalence in the human population and species-beneficial variations in cognitive flexibility. Evolutionary Psychological Science, 2, 228-236.
Sahu, A., Christman, S.D., & Propper, R. E. (2016). The contributions of handedness and working memory to episodic memory: A path analytic study. Memory & Cognition, 44, 1149-1156.
Christman, S.D., & Jasper, J.D. (2014). "All-or-none" versus "most-or-some" options in risky choice: Effects of domain and handedness. Journal of Behavioral Decision Making, 27, 378-385.
Christman, S.D. (2014). Individual differences in personality as a function of degree of handedness: Consistent-handers are less sensation seeking, more authoritarian, and more sensitive to disgust. Laterality, 17, 354-367.
Christman, S.D. (2013). Handedness and 'earedness': Strong right-handers are less likely to prefer obscure musical genres. Psychology of Music, 41, 89-96.
Prichard, E., & Christman, S. (2012). The neuroscience of changing minds. Skeptic, 17, 50-51.
Christman, S.D., & Butler, M. (2011). Mixed-handedness advantages in episodic memory obtained under conditions of intentional learning extend to incidental learning. Brain and Cognition, 77, 17-22.
Christman, S. (2010). Eclectic lefty-hand: Jimi Hendrix, handedness, and Electric Ladyland. Laterality, 15, 253-269.
Christman, S.D., Sontam, V., & Jasper, J.D. (2009). Individual differences in ambiguous figure perception: Degree of handedness and interhemispheric interaction. Perception, 38, 1183-1198.
Christman, S.D., Henning, B., Geers, A.L., Propper, R.E., & Niebauer, C.L. (2008). Mixed-handed persons are more easily persuaded and are more gullible: Interhemispheric interaction and belief updating. Laterality, 13, 403-426.