Jon D. Elhai

PhD, Nova Southeastern University, 2000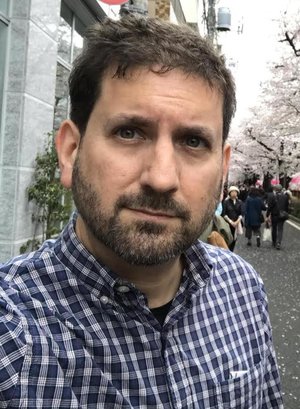 Professor
Office: UH 1370
Phone: 419-530-2829
Fax: 419-530-8479
Email Dr. Elhai
Mailing Address:
Department of Psychology
University of Toledo
2801 West Bancroft St.
Toledo, Ohio 43606
Dr. Elhai will be accepting students for the Fall of 2018.
Dr. Elhai's CV can be viewed here.
Research Interests 
Assessment, Mechanisms and Treatment of Posttraumatic Stress Disorder
The Impact of Computer Technology on Human Behavior/Cyberpsychology
Selected Publications
PTSD
Byllesby, B. M., Elhai, J. D., Tamburrino, M., Fine, T. H., Cohen, G., Sampson, L., Shirley, E., Chan, P. K., Liberzon, I., Galea, S., & Calabrese, J. R. (2017). General distress is more important than PTSD's cognitions and mood alterations factor in accounting for PTSD and depression's comorbidity. Journal of Affective Disorders, 211, 118-123.
Roley, M. E., Contractor, A. A., Weiss, N. H., Armour, C., & Elhai, J. D. (2017). Impulsivity facets' predictive relations with DSM-5 PTSD symptom clusters. Psychological Trauma: Theory, Research, Practice and Policy, 9, 76-79.
Yang, H., Wang, L., Cao, C., Cao, X., Fang, R., Zhang, J., & 

Elhai

, J. D. (2017). The underlying dimensions of DSM-5 PTSD symptoms and their relations with anxiety and depression in a sample of adolescents exposed to an explosion accident. 

European Journal of Psychotraumatology, 8

, 1, 1272789.

  
Cyberpsychology
Elhai

, J. D., Levine, J. C., & Hall, B. J. (2017). Anxiety about electronic data hacking: Predictors and relations with digital privacy protection. 

Internet Research, 27

, 631-649.
Elhai

, J. D., Levine, J. C., Dvorak, R. D., & Hall, B. J. (2017). Non-social features of smartphone use are most related to depression, anxiety and problematic smartphone use. 

Computers in Human Behavior, 69

, 75-82.
Elhai

, J. D., Hall, B. J., Levine, J. C., & Dvorak, R. D. (2017). Types of smartphone usage and relations with problematic smartphone behaviors: The role of content consumption vs. social smartphone use. 

Cyberpsychology: Journal of Psychosocial Research on Cyberspace, 11

(2), 3.

 
-----
To obtain more information on Dr. Elhai's research, courses, and resume, click here:
http://www.jon-elhai.com/