J.D. Jasper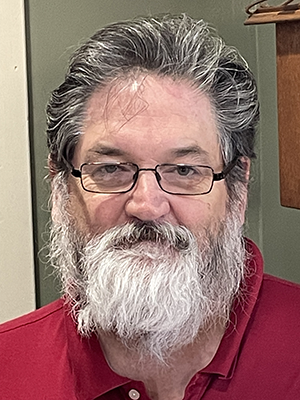 Ph.D., University of Iowa, 1995
Chair and Professor
Office: UH 5014A
Phone: 419-530-4130
Fax: (419) 530-8479
Email: john.jasper@utoledo.edu
Mailing Address:
Department of Psychology
University of Toledo
2801 West Bancroft St.
Toledo, Ohio 43606-3390
Dr. Jasper will be accepting students for the Fall of 2023.
Dr. Jasper's CV can be viewed here.
Research Interests 
judgment and decision making
computerized process tracing techniques
risk perception
attitude and belief formation
information integration
individual differences
health
consumer behavior
Selected Publications
Jasper, J.D., Woolf, J., & Christman, S.D. (2014) Responding to framed health messages: Different strokes for different (handedness) folks. Psychology & Health, 29(6), 671-686.
Jasper, J.D., Kunzler, J.S., Prichard, E., & Christman, S.D. (2014) Individual differences in information order effects: The importance of right-hemisphere access in belief updating. Acta Psychologica, 148, 115-122.
Corser, R., & Jasper, J.D. (2014) Enhanced activation of the left hemisphere promotes normative decision making. Laterality, 19(3), 368-382.
Jasper, J.D., Bhattacharya, C., Levin, I.P, Jones, L., & Bossard, E. (2013). Numeracy as a predictor of adaptive risky decision making. Journal of Behavioral Decision Making, 26(2), 164-173.
Westfall, J., Jasper, J.D., & Christman, S.D. (2012). Inaction inertia, the sunk cost effect, and handedness: Avoiding the losses of past decisions. Brain & Cognition, 80, 192-200.
Rose, J., Jasper, J.D., & Corser, R. (2012). Interhemispheric interaction and egocentrism: The role of handedness in social comparative judgment. British Journal of Social Psychology, 51(1), 111-129.