Psi Chi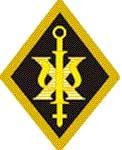 Psi Chi is the International Honor Society in Psychology, founded in 1929 for the purposes of "encouraging, stimulating, and maintaining excellence in scholarship, and advancing the science of psychology." With over 1,050 chapters, Psi Chi is one of the largest honor societies in the United States and is an affiliate of both the American Psychological Association (APA) and the Association for Psychological Science (APS).
Membership is open to graduate and undergraduate students who are making the study of psychology one of their major interests, and who meet the minimum qualifications. Membership is attained through application and acceptance at the local chapter level.
The UT Chapter
Do you want to become a member of Psi Chi? In order to become an official member you must meet the following criteria:
Be a psychology major or minor
Be at least a second semester sophomore
Complete 9 credit hours of psychology classes
Have at least a cumulative and psychology 3.0 GPA
If you're not a second semester sophomore, don't worry. You can still actively participate with our group! We welcome all psychology students, but your official membership will not begin until second semester sophomore status has been reached.
To apply for membership, please see the link below.  Follow the instructions and complete the application form (all online). Also, please email Ruby Clark immediately after you complete the application form (Ruberta.Clark@rockets.utoledo.edu). Upon receiving this email, Ruby will meet with the faculty advisor and check your application and let you know whether you qualify to join Psi Chi.  At that point, to finalize your membership please submit your one-time membership fee of $70 in the form of cash or check (made out to "UT Psi Chi") to the department (UH5020).  In terms of the membership fee, $55 goes to the National Psi Chi Organization and $15 goes to our local UT Chapter to help cover costs of research, meetings, events, and so on.
Click Here to Become a Member! 
Benefits
So, what does membership in Psi Chi do for me?
Psi Chi has a generous (over $300,000) awards & grants program available only to its members.
Psi Chi members attend national and regional conventions. The UT Chapter attends the annual meeting of MPA in Chicago in May.
Some chapters provide information on graduate study in psychology and assist members in the graduate school application process.
Membership provides one with an opportunity to tutor and to get involved in a variety of community service and social events.
It looks good on one's curriculum vita (resume)!
Meeting Schedule
We are currently making the schedule for Fall-Spring 2017/18.  Please check back soon!
News
Psychology faculty member, Dr. Kamala London, offered a live webinar on career options for psychology majors. The webinar was sponsored by the Department of Psychology and Psi Chi. You can download the presentation here: https://1drv.ms/u/s!At3pFB16MwgziRh1pwRPofbtSEX8?e=bcFGqV
------
A message from Dr. London:   Paid Tutoring Opportunities!! 2017-2018
We need your help!
Tutoring Opportunities

I am a professor currently teaching Psychology 2100, Statistics. I sent some of my students to our tutoring center, and they were informed we do not have any tutors for statistics!

I met with someone from Student Support Services and learned paid tutoring positions are available. If you got an A in statistics, you could tutor struggling students on the same topics you learned.

This will also look great on your graduate school applications! (They will love the statistics part and they will love you helped with student retention services.)

If interested, here is the link:

http://www.utoledo.edu/success/trio/

Thank you for considering it!
-Dr. London
------
Hi everyone!
 
This year, the UT Psychology Department will again be participating in the Out of the Darkness Walk for Suicide Prevention on Saturday, October 7th, at 11:30 am, at International Park. All faculty, staff, and students of the psychology department are invited to join the team and participate! Registration can be completed online, and donations in any amount can be made online as well - please see the below invitation email for a link to the registration page, and be sure to register under the "UT Psychology Department" team. Simply click on the "Join Our Team" button at the bottom of this email. If you have any additional questions about the walk, please feel free to email me.
Michaela:  michaela.simon@rockets.utoledo.edu
-----
For the academic year 2015-2016, Psi Chi officers presented a poster at the Association for Psychological Science in Chicago, IL. The title of their project was ""Emotion Regulation Mediates the Relationship Between Worry and Mindfulness"
-----
For academic year 2011-2012, we received the designation of "Psi Chi Model Chapter".   This award was given to only 50 chapters out of over 1100 in the U.S., Canada, the Caribbean, Ireland, and New Zealand.
Officers
Faculty Advisor: TBD
Co-Presidents: Kelsey O'Brien, Ruberta Clark
Treasurer:
Secretary:
Useful Links