University Bands Faculty & Staff
Dr. Jason Stumbo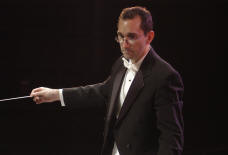 Dr. Jason Stumbo is the Director of Bands at The University of Toledo, where he is conductor of the Wind Ensemble, teaches courses in conducting, orchestration, and music education, and directs all aspects of the UT band program. He received the B.S. in Music Education and the M.M. in Conducting from the University of Tennessee at Knoxville, and the Ph.D. in Music Education from the University of Missour. Dr. Stumbo is an active adjudicator, clinician, and conductor, who has provided instructional clinics and presentations throughout Ohio, Michigan, Canada and Australia.
DR. Andrew L. Rhodes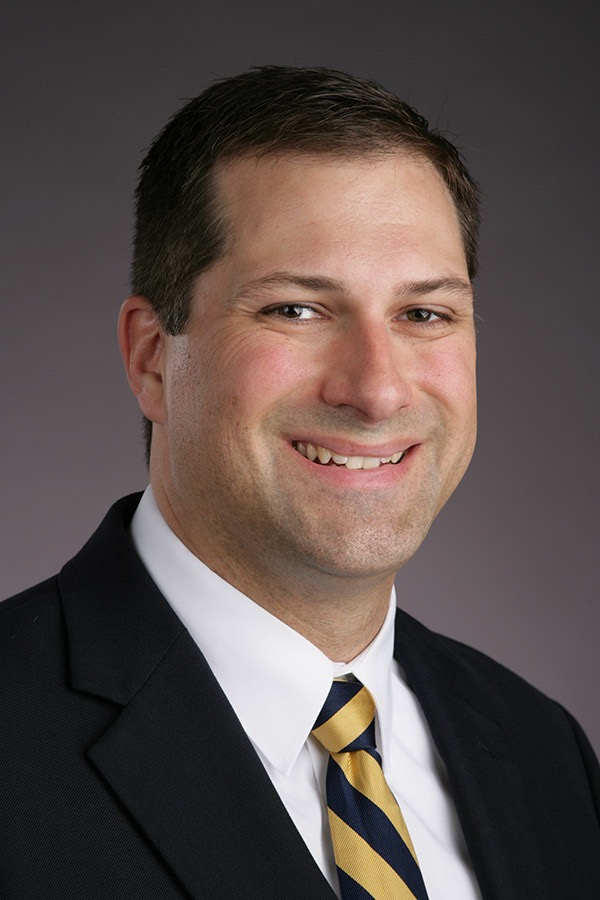 Assistant Director of Bands
Director, Athletic Bands
Andrew.Rhodes@utoledo.edu
Andrew Rhodes serves as Assistant Director of Bands, Director of Athletic Bands, and Instructor of Tuba & Euphonium at the University of Toledo. A native of Athens, Ohio, he received the B.M. in Music Education from Butler University, the M.M. in Music Education from Ohio University, and the Ed.D. in Music Education at the University of Illinois.  Prior to his appointment at the University of Toledo, Dr. Rhodes taught in the public schools of Columbus, Ohio, and Memphis, Tennessee, most recently at Watkins Overton High School for the Creative and Performing Arts with whom he made his Carnegie Hall debut.  He also performed in multiple casts of the Tony and Emmy Award-winning Broadway show Blast! as a tuba player and vocalist.  Dr. Rhodes is active throughout the United States as a conductor, tuba player, adjudicator, and clinician.
---
Rocket Marching Band Staff
ANTHONY LEITHAUSER
Anthony grew up in suburban Michigan where he began his percussion career.  He has performed with Eastside Fury Percussion, Kiwanis Kavaliers Drum & Bugle Corps, the University of Michigan Marching Band, and the Detroit Lions Drumline.  He has instructed multiple drumlines around southeast Michigan, including Athens HS, Chippewa Valley HS, Marlette HS, Almont HS, and Grand Blanc HS, where he is the current Percussion Director.  Anthony is also an engineer in the Ann Arbor area.
Chad & Liz Clum
Chad and Liz have been involved in the Guard activity for a combined total of over 40 Years.  They have worked with many of the best instructors, directors and designers in the world: Scott Chandler, Karl Lowe, Sal Salas, Michael Lentz, Carol Abohatab, Jim Moore, TJ Doucette, Dan Acheson, Mike and Mark Miller, Ping Dawson, Charlie Gumbert, Jay Murphy, David Gibbs, Mykail Costner, Adrian Bazua, Johnny Amos, Byron Valentine to name a few.  While working with over dozens of programs over the past decade Liz and Chad have touched the lives of hundreds of young men and women in a positive, disciplined manner.
Devon Schroeder
Devon, a University of Toledo alum, spent four years as a Rocket Cheerleader. Now, she has returned with her passion of dance as the coach of the Dancing Rockettes. Devon is the manager at her family's dance studio and has spent 16 years teaching in styles that include jazz, tap, ballet, lyrical, hip hop, gymnastics, and cheerleading. Along with her teaching experience, she has spent several years as a cheer coach, choreographer for competition routines, and worked as an instructor for the Universal Cheerleading Association. GO ROCKETS!
Katie Muczynski
Katie started twirling at the age of four in a competitive baton twirling group in her hometown of Canton, Ohio. She went to Bowling Green State University with a Bachelors in Education. While at BGSU, Katie twirled all four years, and was captain for three years. After college, she continued to share her passion of baton with others by becoming a baton instructor and co-owner of a local group in the Toledo metro area. In recent years, Katie's baton students have pursued college twirling all over the region, including Purdue, Penn State, and Pittsburgh. She continues to work with all ages and assist high school majorette lines.